OK, picking up where we left off on the project last time --
Next for the two-tiered end table, I hit a few spots with 220 grit sandpaper, and then went over the whole table with extra fine 0000 steel wool. Then I wiped all areas down with mineral spirits and let the table dry, which didn't take long. Here's what it looked like at that point:
As you can see, the side wood and dovetail areas are much lighter from the stripper. I debated with myself and decided that I would not re-stain at first.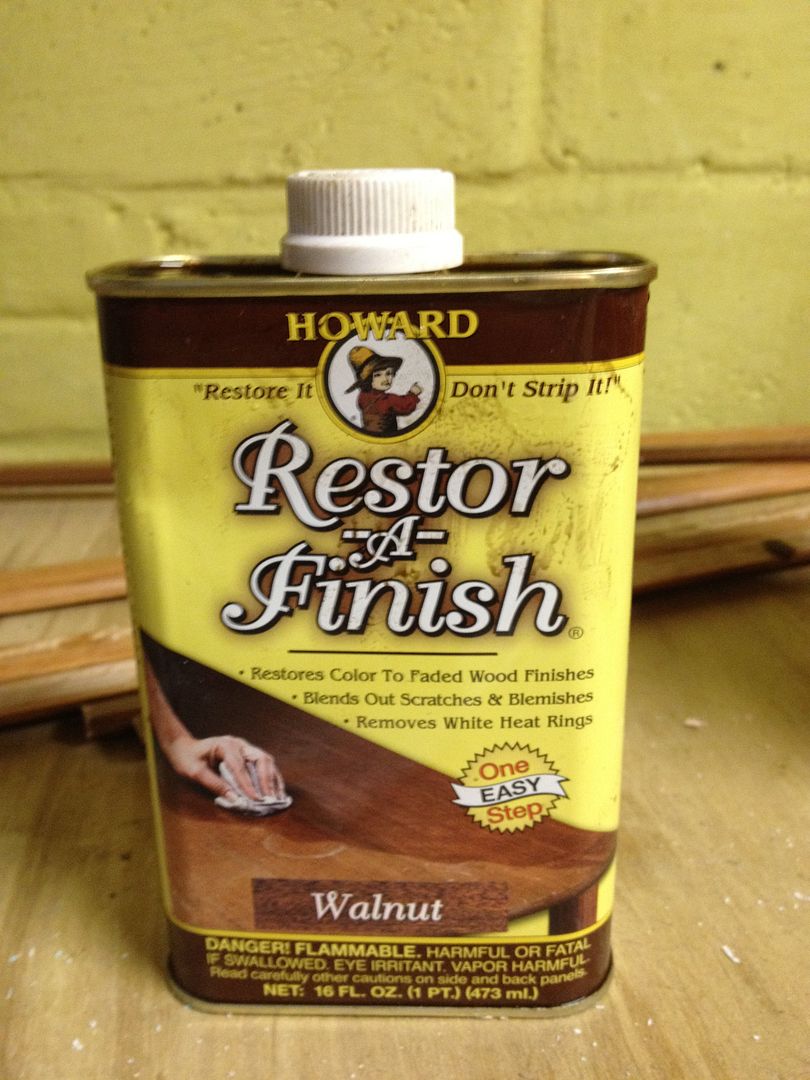 I've had good success with Howard's Restor-A-Finish. This stuff will cover up small scratches and bring back some color, so instead of using a stain, I wiped the whole table down with the Walnut variety of Restor-A-Finish and let that sit for about an hour.
Then I wiped off the excess, and at that point, this is what it looked like:
The light areas are still not nearly as dark as they were before.
But honestly, I like it this way, so that's all the staining work I'm doing. Sorry if you were hoping I would figure out how to get it back to the exact finish it was originally. Oh well. My table. :-D
To finish the table off and protect it, I'm using this Minwax product.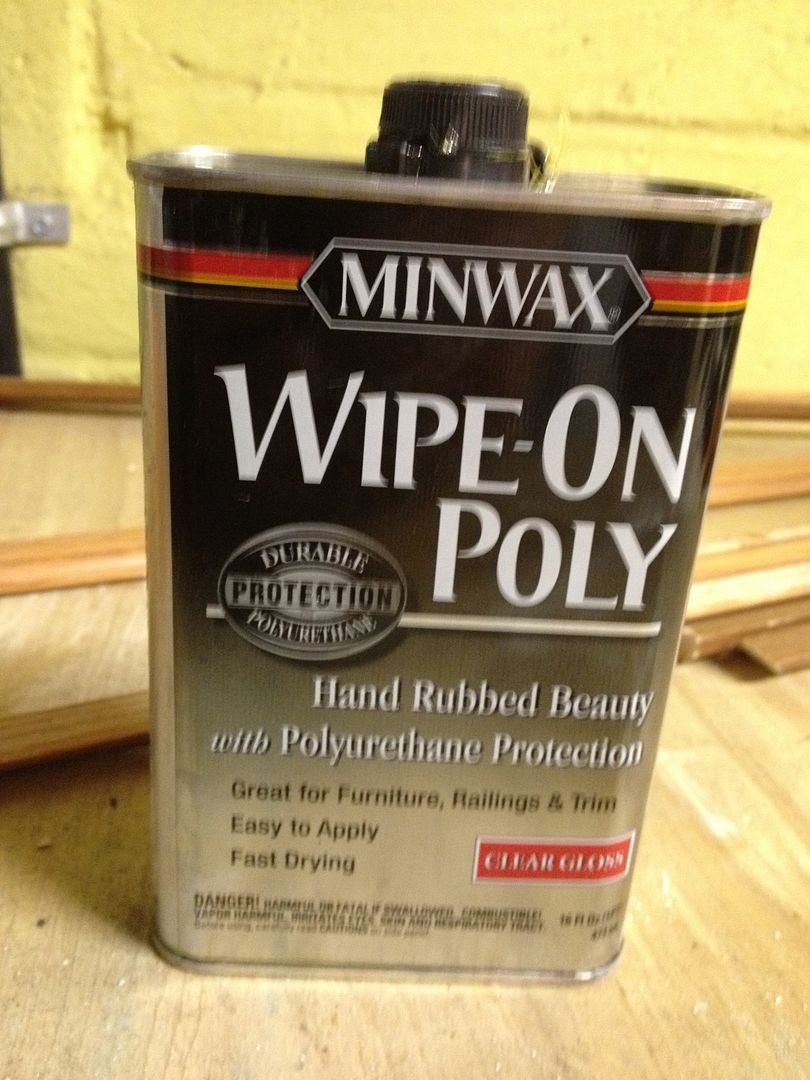 I like that this stuff wipes on. No brushing or spraying to run or streak. Grab a clean cotton cloth, wipe it on, let it dry, do a once over with extra fine steel wool and wipe down the whole table again so you don't have little steel wool fragments laying around, then repeat with a second or third coat of the Wipe-On Poly and I'm done - except for masking off the leg bottoms and adding a coat of black paint, which is how they were originally.
So here's the two-tiered end table after two coats of poly and with the black paint renewed on the legs.
(That lump on the chair on the left is just Miss Patchelina - she thinks that Z chair is hers. Ha! She is sooooo wrong.)


I'll be finishing the coffee table the same way, and once that's done look for final photos of that table too.
Overall I'm happy with how these turned out.
If I wanted the tables to be darker as original, I would suggest not using strippers but lightly sanding and refinishing with a dark stain like walnut, and probably using multiple coats to get the darker look.