Wow, this blog is well over 150 followers, and I've been posting about once a week or more for more than 2 years.
Thanks to all of you! Doing this blog has been a blast for me, your comments are very motivating, and I hope that some of what I've shared has either helped you or inspired you in some small way.
I had a lot of fun with my last giveaway to celebrate hitting 50 followers more than a year ago, so let's do it again! This contest will run through
February 3, 2012
.
Just leave a comment here and you will have one entry and a chance to win one of two prizes.
And since the Uncle has dipped a couple of toes into social media, I'm going to sweeten your chances in the contest.
For each of the following you will get an additional contest entry:
If you are a friend of UncleAtom on Facebook, that gets you a contest entry;
Follow @Uncle_Atom on Twitter and that gets you a contest entry;
Oh, and if you promote this contest on your blog, that will also get you an entry, just send me a link to your blog's post. I'm gonna have a heckuva time keeping track of these entries so I need to hear from you!
So anyone and everyone who comments on this post can have as many as four chances to win.
Whew, I am gonna be busy trying to sort out how many entries you all get in this contest. But that's OK, I like a challenge.
So, what can you win?
Well, I've been pondering that for a while...
I am a lamp-aholic, so of course I have a lamp to offer up - how about this little bedside number for our top prize? It stands 16 inches from the base to the top of the shade.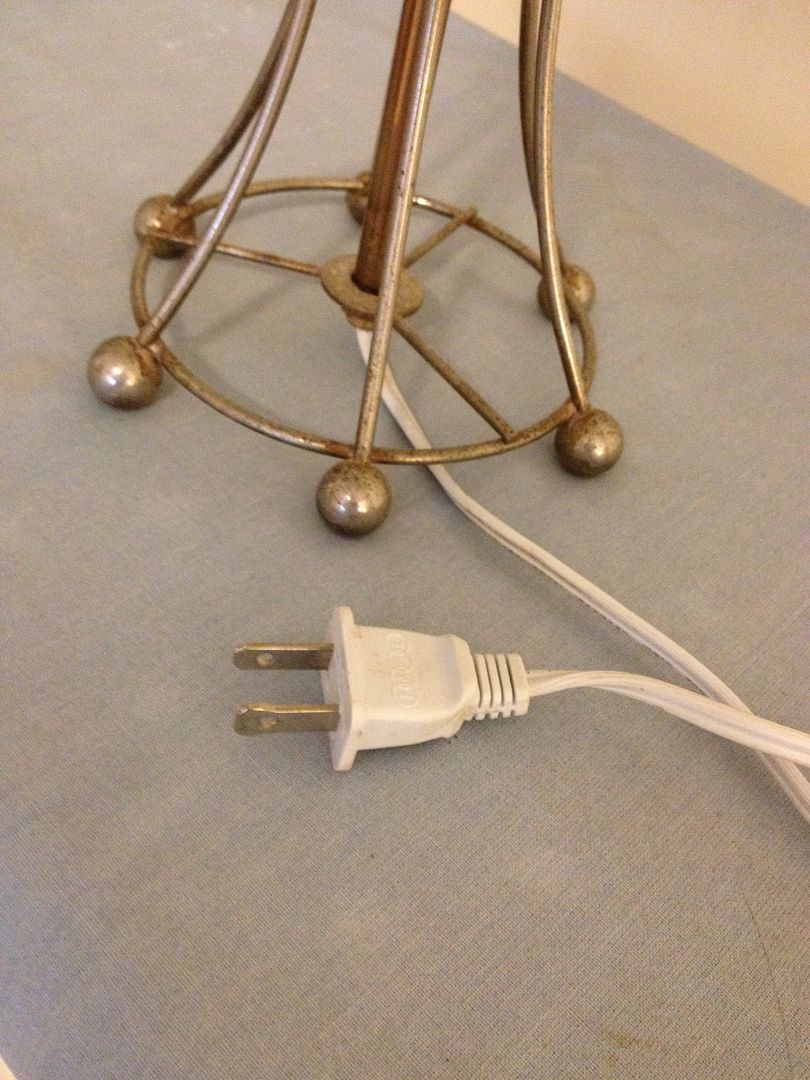 The brass is worn a bit, but it's got a killer beige lampshade that will work in any color scheme, and it's been rewired, so it's plug and play.
I also have too many vintage magazine racks, so how about this magazine rack from
my etsy store
for our second prize?
I also will have a surprise or two that I'll announce at the end of the giveaway. Good luck everyone!!