So between Christmas and New Years, since I was off I spent at least an hour every morning working on the tiki carving. The saw, while fixed, is still not quite tuned right. It will start up and run and cut for a while, but many times it won't restart and I have to let it cool down. The next day, it starts right up. I think it's an idle adjustment problem, and I've been tweaking the idle to try and get it to work regularly. It's working a little better, and I'm using compressed air to clean around the air cleaner regularly too. I mention this just to let you know that I am neither an expert chainsaw maintainer, nor a stump carver. But I'm having fun and learning, and I'm not afraid to make a mistake. Anyway, here are a few more recent photos of the progress.
I'm gradually getting the area around the eyebrows and top of the nose the way I want it.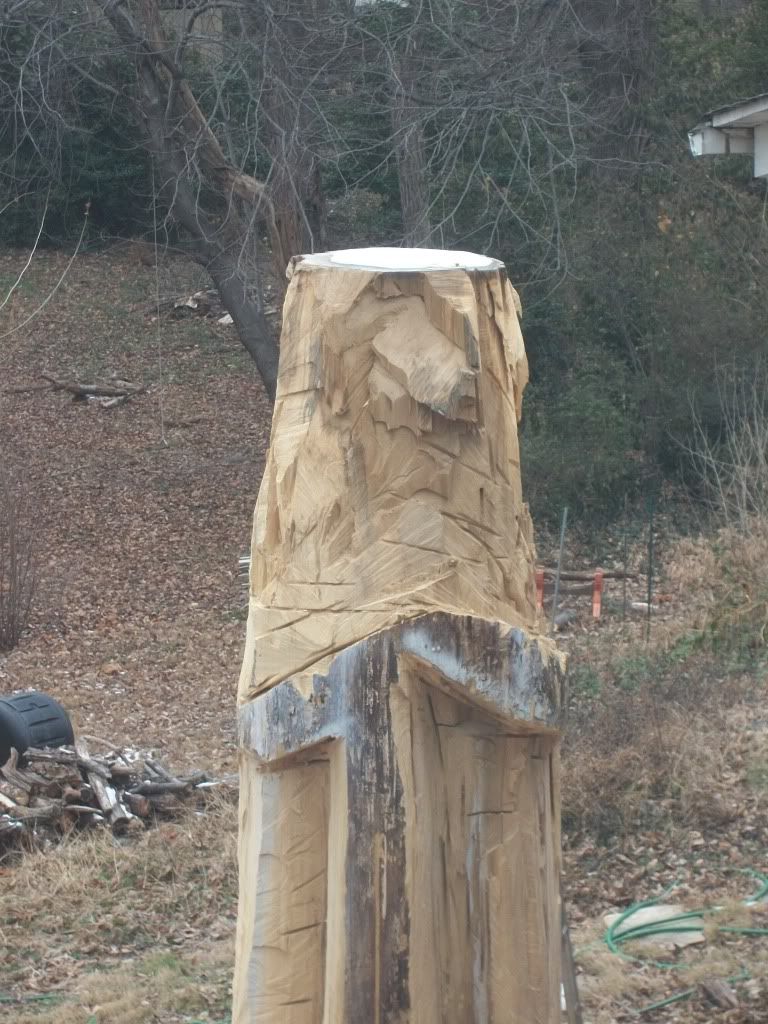 A little trimming above the lower eyebrow - I like the raised eyebrow look, so it's staying.
.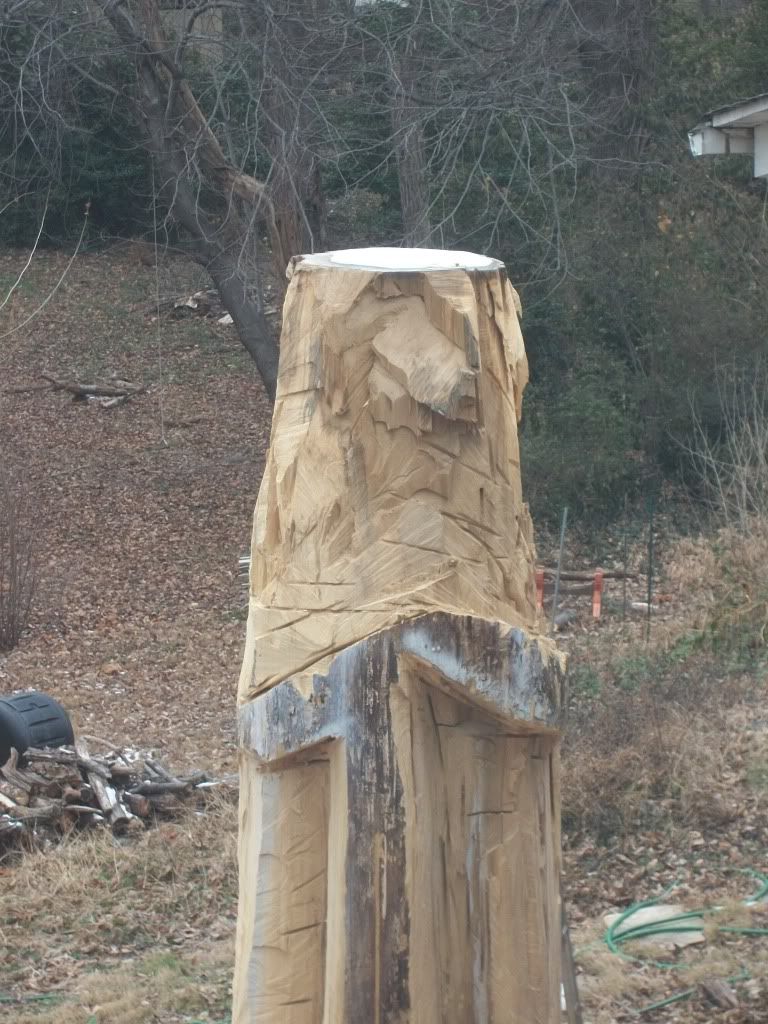 The top of the head is also starting to take shape. Once I get the top of the head shaped better, the top 5 inches or so will come off, there's some rot up there from the stump sitting untouched for a couple years, so I'm hoping I'll find solid wood further down from the top.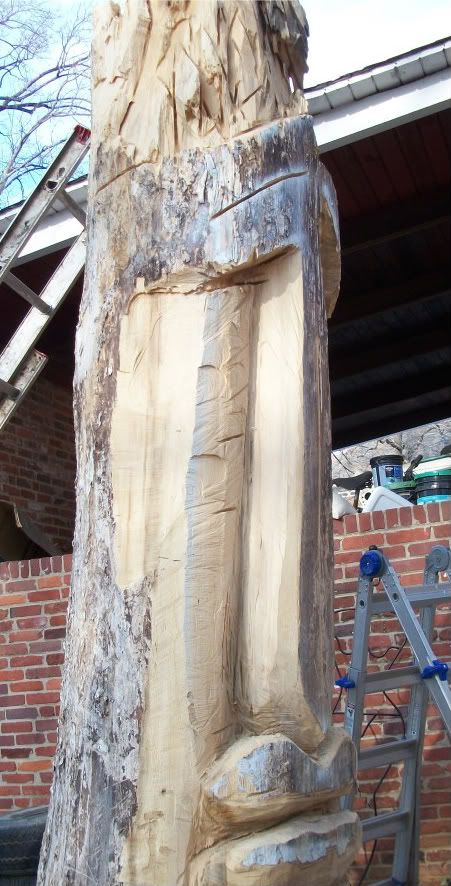 Here you can see that I'm removing a little from the sides of the face. I haven't decided what if anything I'll do to the back of the carving. I may leave it alone and just seal it to keep it from rotting.
I haven't decided yet what I'll use to seal the carving when I'm done. I don't want it to be too dark though. I kinda like the amber shellac color that's on the wall panels of our camper, and I have some of that shellac left over, so I may test it on a piece of the wood to see how it looks. If I don't like the shellac, I'll probably pick a stain color I like.
Finally, if you're at all interested in stump carving,
here's a blog
where the carver is obviously top notch! Check out the indian chief that he carved recently. Amazing!!!