I recently picked up this great desk from that auction site.
Pretty cool, huh!?! If you haven't already figured it out, I have a thing for laminate, and for brass and black metal furniture. This desk checked all the boxes. It came in pieces, so some assembly was required. Fortunately, it was pretty straightforward to put together. And, I just realized I've also never shown off the desk lamp in the photo. It's one of my favorites. I realize the monitor kinda overpowers the desk, but I'm going to try it there for now and hope it will work out. Soon I want to get a computer with a small footprint to connect to the monitor.
Anyway, now that I have the desk, it needs a chair, right?
Well, yes. And I have just the hunter-gatherer gene to find that special chair. I've been searching and thinking about what would work best with this particular desk. It had to be vintage, include some black and brass and/or have colors that would match the laminate of the desk. I didn't want a chair on wheels, because they all look so heavy and the desk has a certain lightness or fragility. So no heavy wood or aluminum chairs best suited for a battleship of a desk, no sireee. I thought about a molded plywood chair, there are originals and new reproductions out there. But I don't think the plywood look would be right for this desk.
So anyway, I've been turning more and more to Etsy.com as an alternative to ebay and craigslist. To keep the story short, I have found the chair on esty, and I'm really looking forward to getting it. Not a lot of padding on that seat, but I'm hoping it will be good for short periods of sitting and computing at this great desk.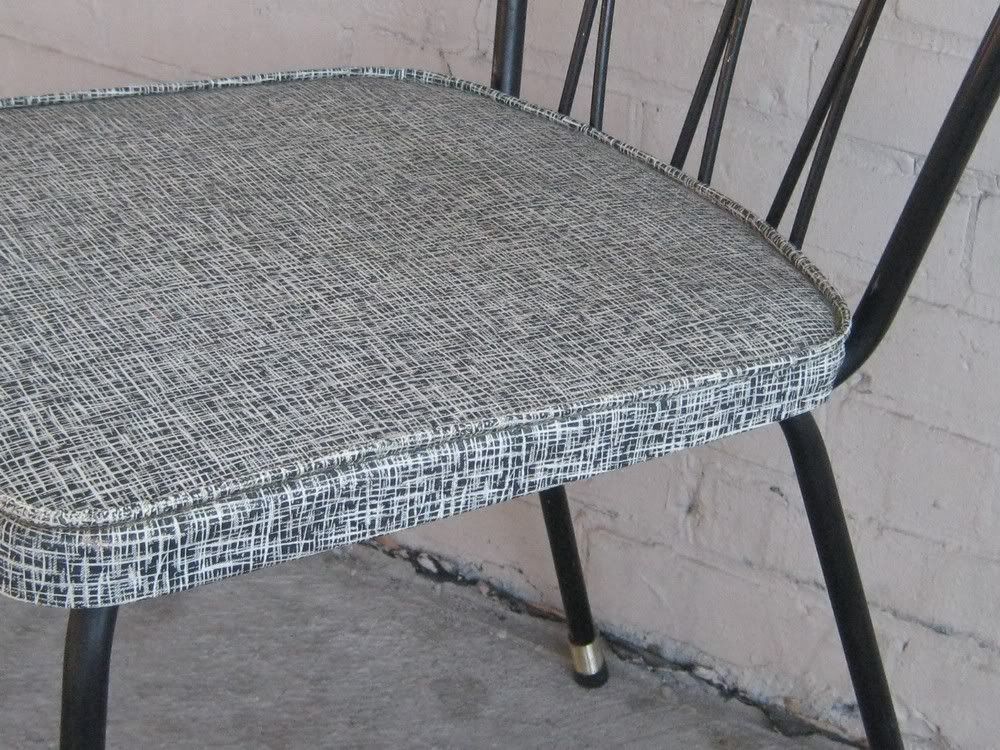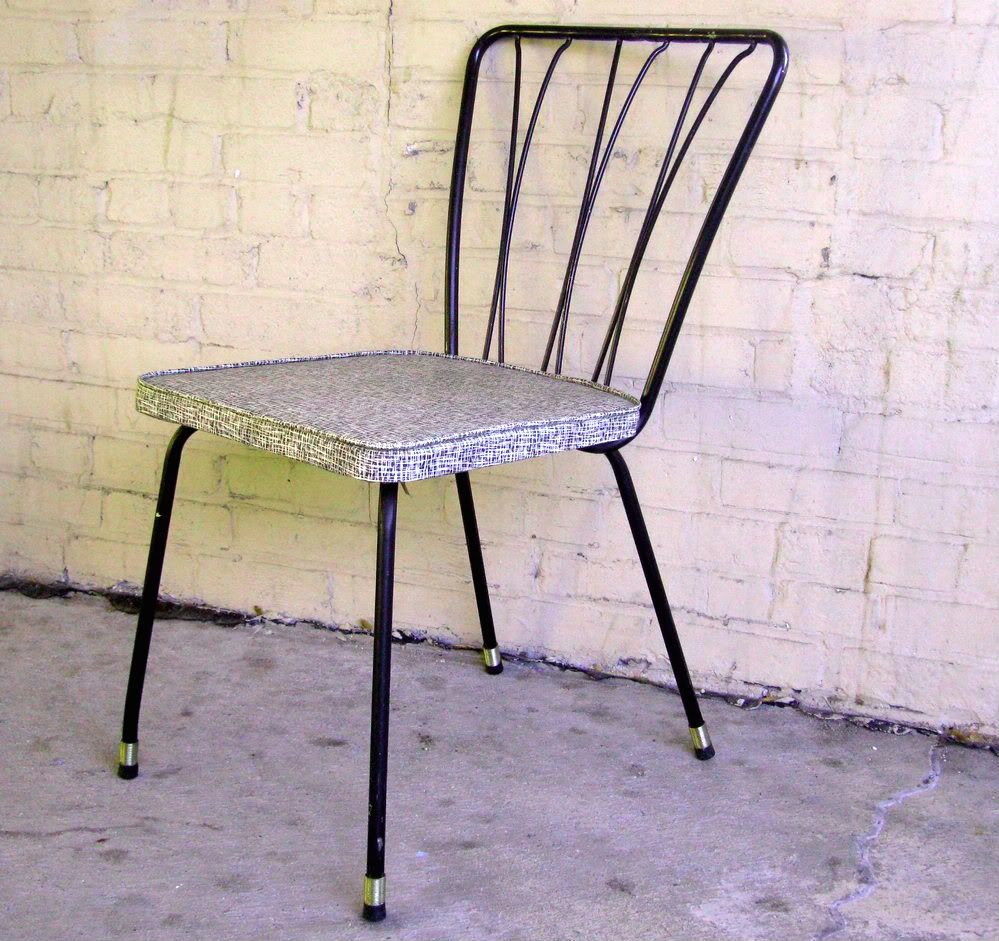 I want to thank Karen (aka "uglysanta") for selling me the chair, and also for becoming Uncle Atom's newest follower! Go check out
her shop
if you get a chance, she's great to deal with, and tell her Uncle Atom sent you.
I borrowed Karen's photos of the chair since I couldn't wait to post on this, and I've been kinda owing you all a new post.
This may be my last post before Christmas, so I'm going to go ahead and wish everyone a Merry Christmas and happy holiday season, and thanks for following this blog!