I mentioned in my post setting up our aluminum Christmas tree that I had a crappy plastic reproduction of the 4-color light wheel that shines on the tree. Well, bloggers are the best!
Midcenturymadam
contacted me and offered me a vintage wheel still in the box!!! The day it arrived I had it out of the box and plugged in, in front of the tree where it belongs.
The vintage lamp - notice the star in the center, great detail!
The quality of the old versus the new is surprising. The new is all plastic, the old, steel. The new lacks any mid century detail. And it broke, so I had to fix it last year before I could even use it for the first time.
The old has the speckled paint on the base of the lamp, and there's even a 4-point atomic star that fits under the wing nut to hold the 4 piece color wheel to the lamp.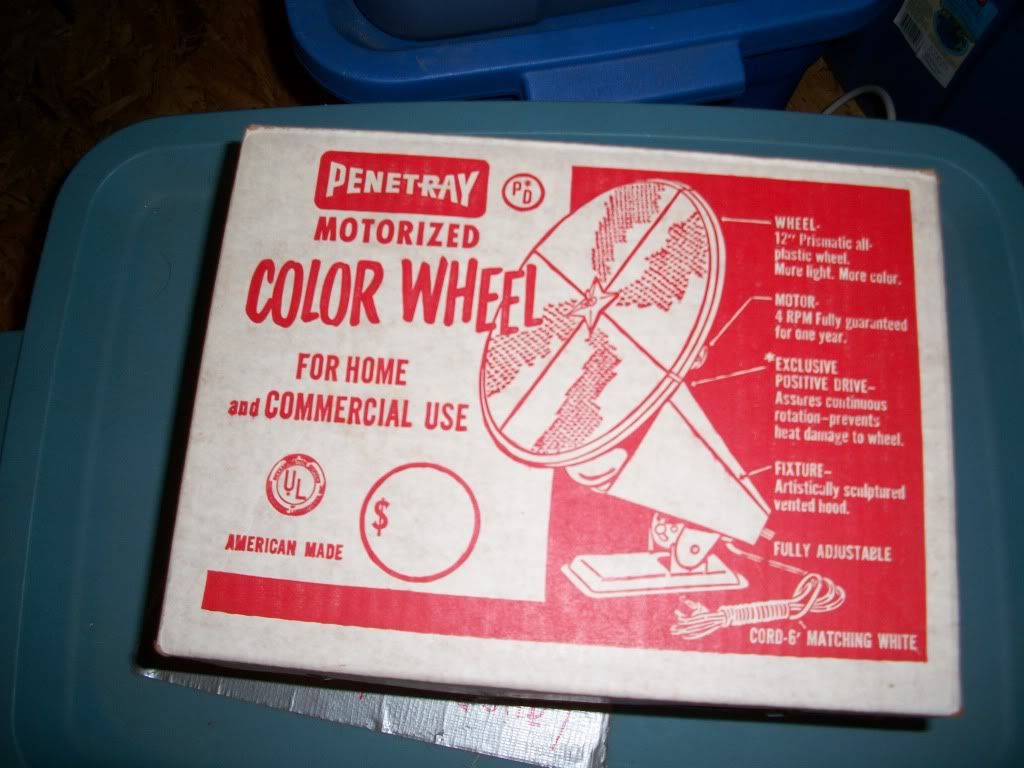 A big thanks to Jamie for setting me up. Now if only someone had an extra vintage aluminum tree they could offer to her. Anyone? Anyone?