I got a space rifle,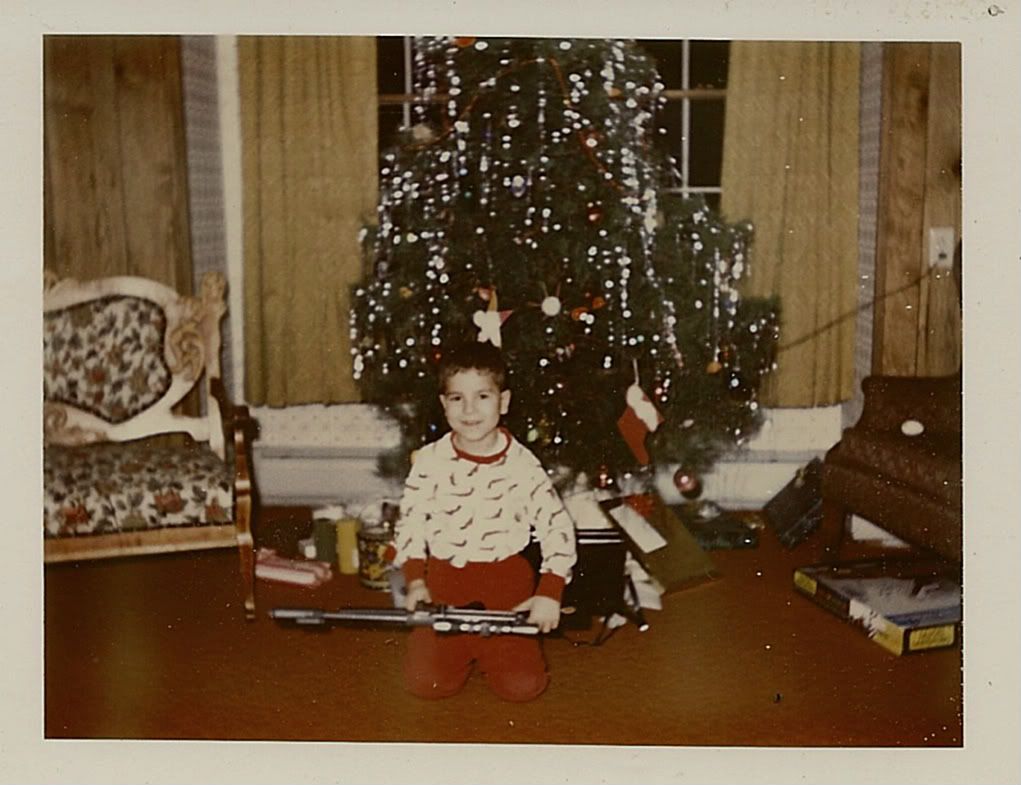 and an Aurora Thunderjet slot car set, and Mom and Dad got a new Polaroid camera....
Well, that was a few years ago, but it was still a great Christmas!
If I could reclaim one thing from this photo from 1967, it would be, the hair on the top of my head! But that slot car set comes in a close second.
This year was good, I got some wood chisels, they'll be good for detail work on the tiki stump carving project, and the family got a Mac Mini, which I'm using right now for this post.
I hope everyone is having a good last week of 2010. I see this blog has surpassed the 100 follower mark, and for that I'm also thankful! I'm plotting another giveaway, watch for that announcement in the coming days.
Merry Christmas!