I've always had a thing for the common mid-century combination of brass and black. Here's the latest acquisition from that auction site: a pair of sconces. The brass parts are close to 12 inches tall, and the globes are about 3.5 inches in diameter.
I took a chance on the brass being salvageable, but this set had some serious rust issues. I tried but could not get the brass polish to clean one of these well enough for display. So sadly, I broke out the spray primer and then the brass paint. I also primed and repainted the steel globes.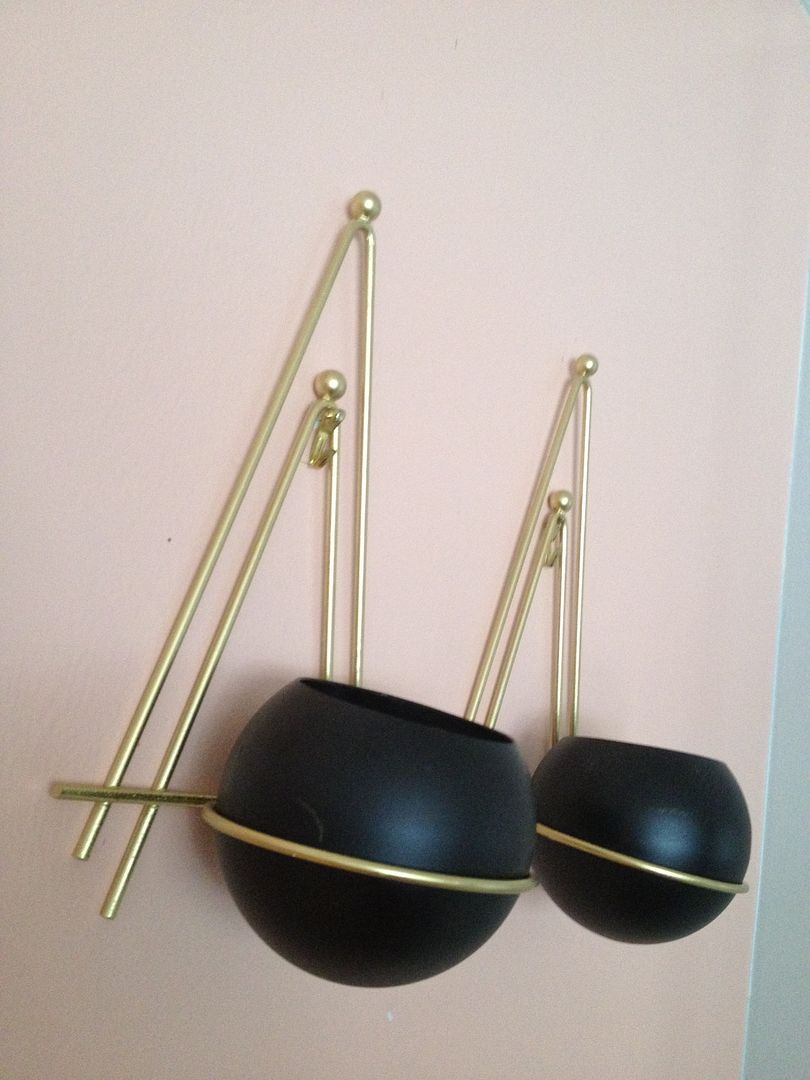 Anyone have an idea what could have been contained in these globes?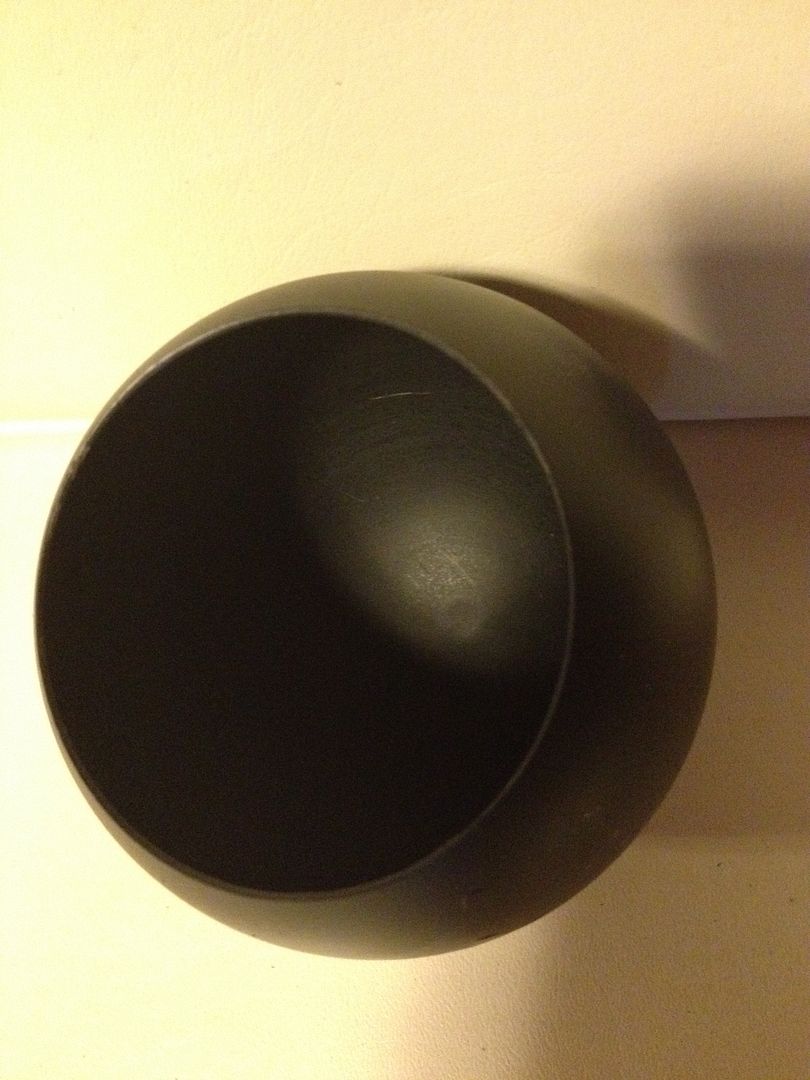 I don't see any sign of rust inside, so I doubt if live plants were ever put in these. And there's no spike or flat part where a candle could have been installed. It's puzzling.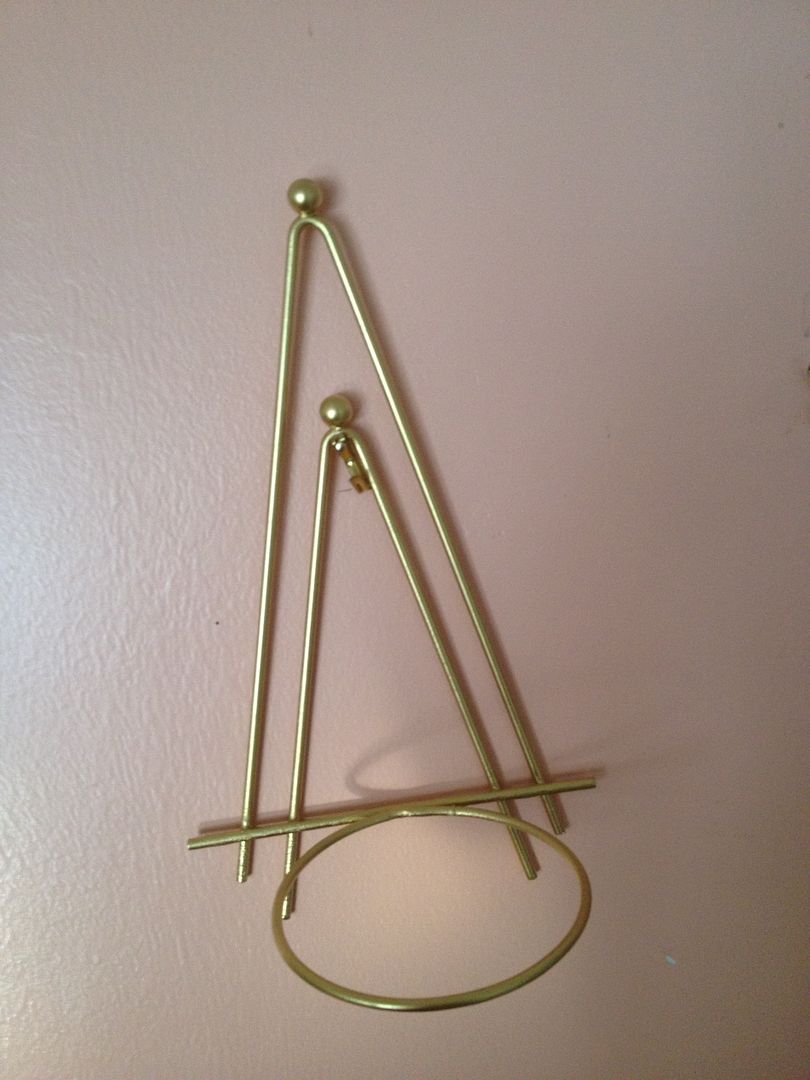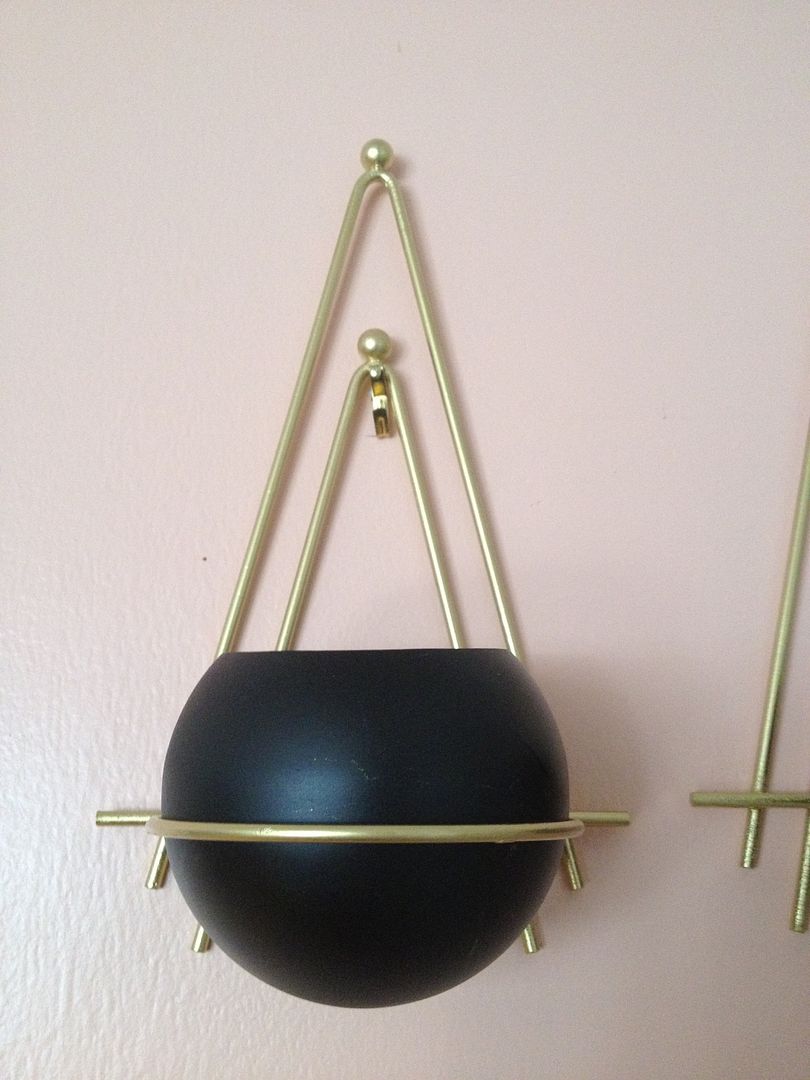 Right now I'm still thinking about where I'll hang these - for the photos I just used a couple of hooks already on one of our walls. I often see a pair of sconces like this teamed with a wall clock, and I think I already have just the clock for this...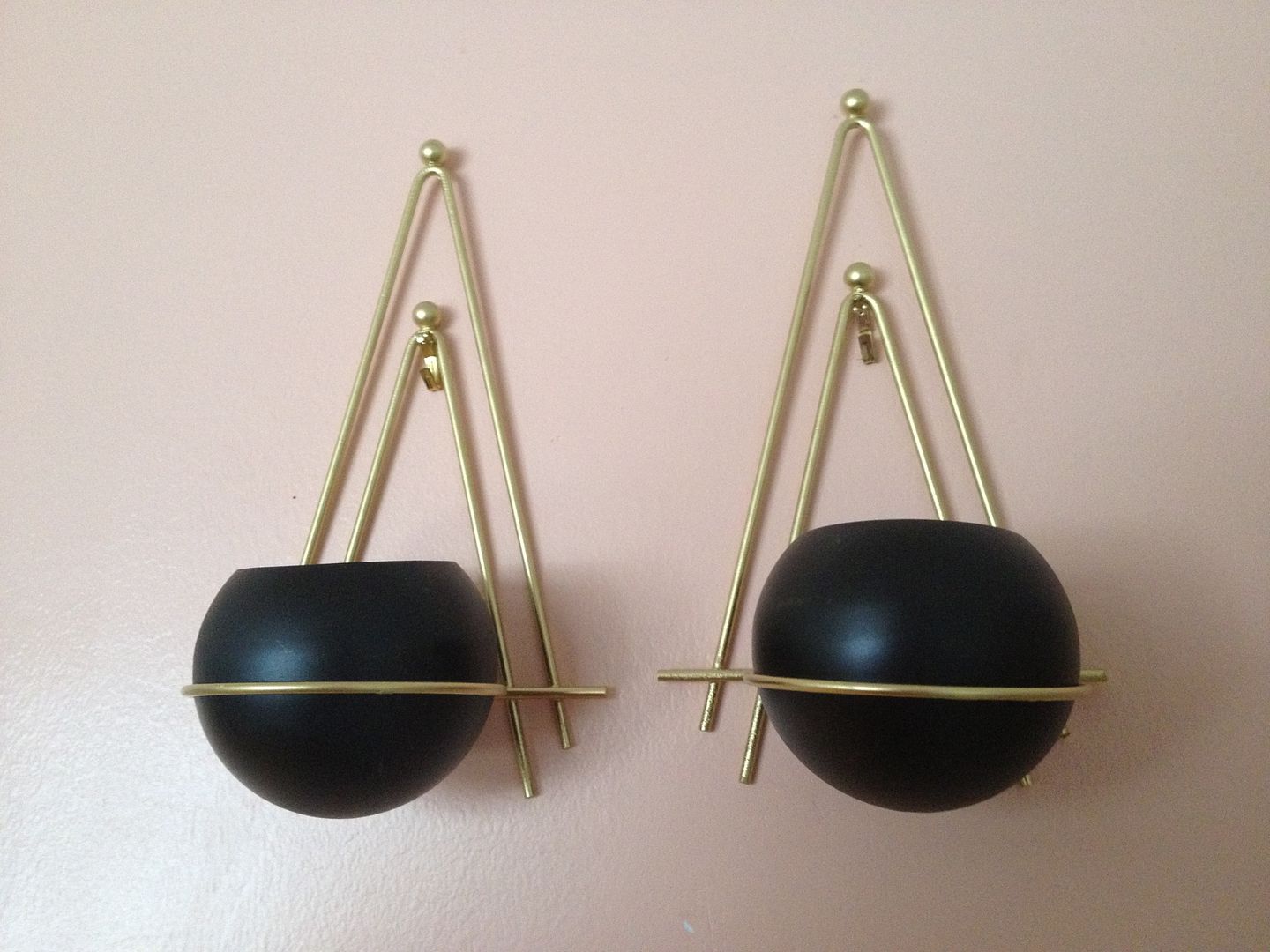 Now I just need the right space for it. Maybe in our entry way, perched above this gossip bench/telephone table?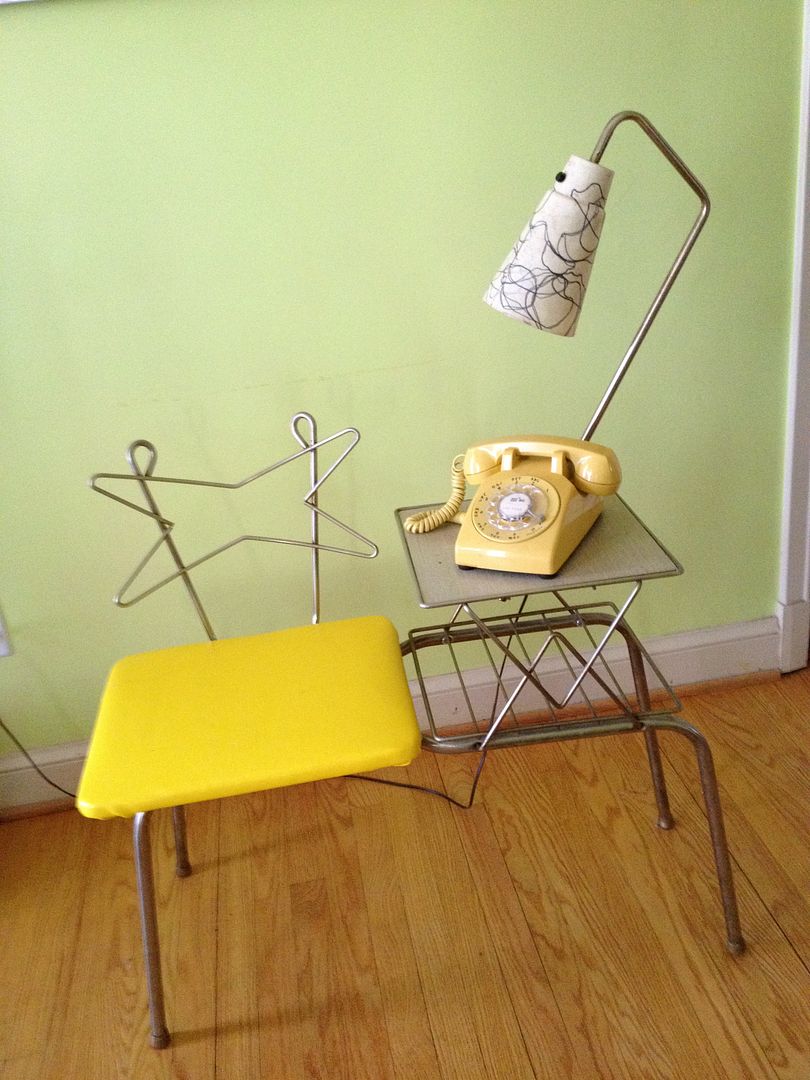 I've been toying with recovering the seat on this with a vintage pattern fabric, so maybe that's what I'll do, and pair all these pieces together.
Stay tuned...