Back in June 2010
, I posted about our pair of fireplaces and a set of andirons I scored at a flea market. We're using those in our downstairs Rumpus Room fireplace.
At the time, I also showed this original pair of danish modern andirons that came with the house and mentioned that I wanted matching tools.
"We're lucky enough to have two fireplaces in our house. When we made an offer to buy it, one contingency I put in the contract was to keep these fireplace andirons in the living room fireplace. I need to shine the brass, but they are very danish mid century, aren't the
y? I wish I could find fireplace tools that matched them, I suspect there is such a thing."
Well guess what? Two and a half years of searching helped me learn that the andirons are associated with designer Donald Deskey, and there is a tool set that matches. After a lot of further searching, I finally found it on that auction site, and now it's mine!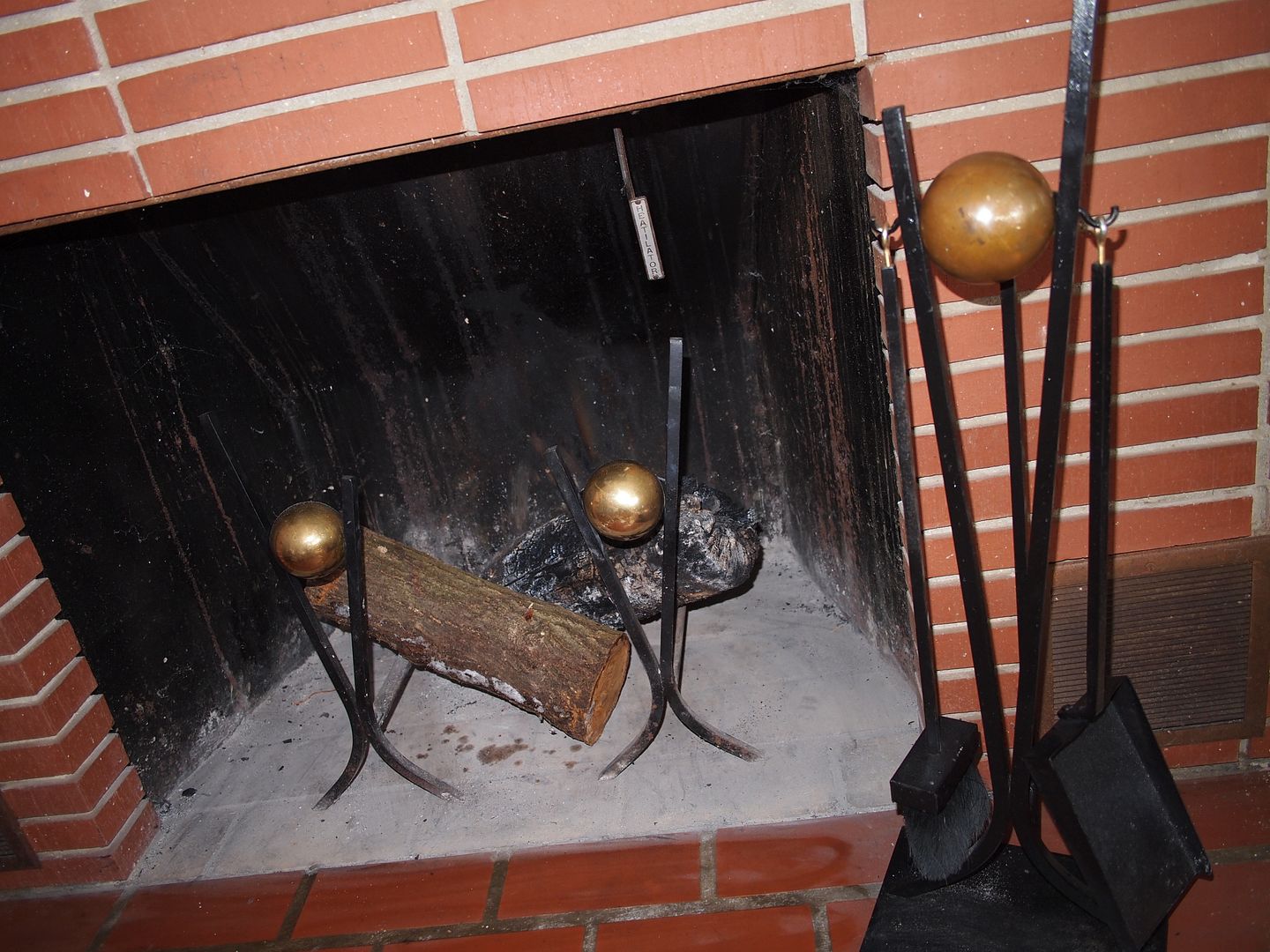 The set includes a matching black iron stand and brass ball with hooks to hold a broom, shovel, and poker.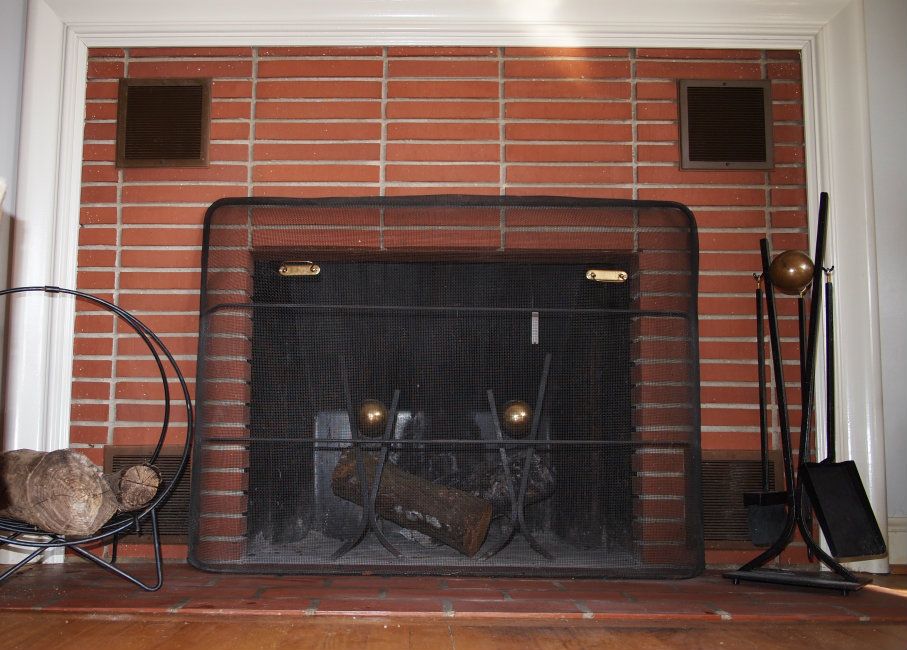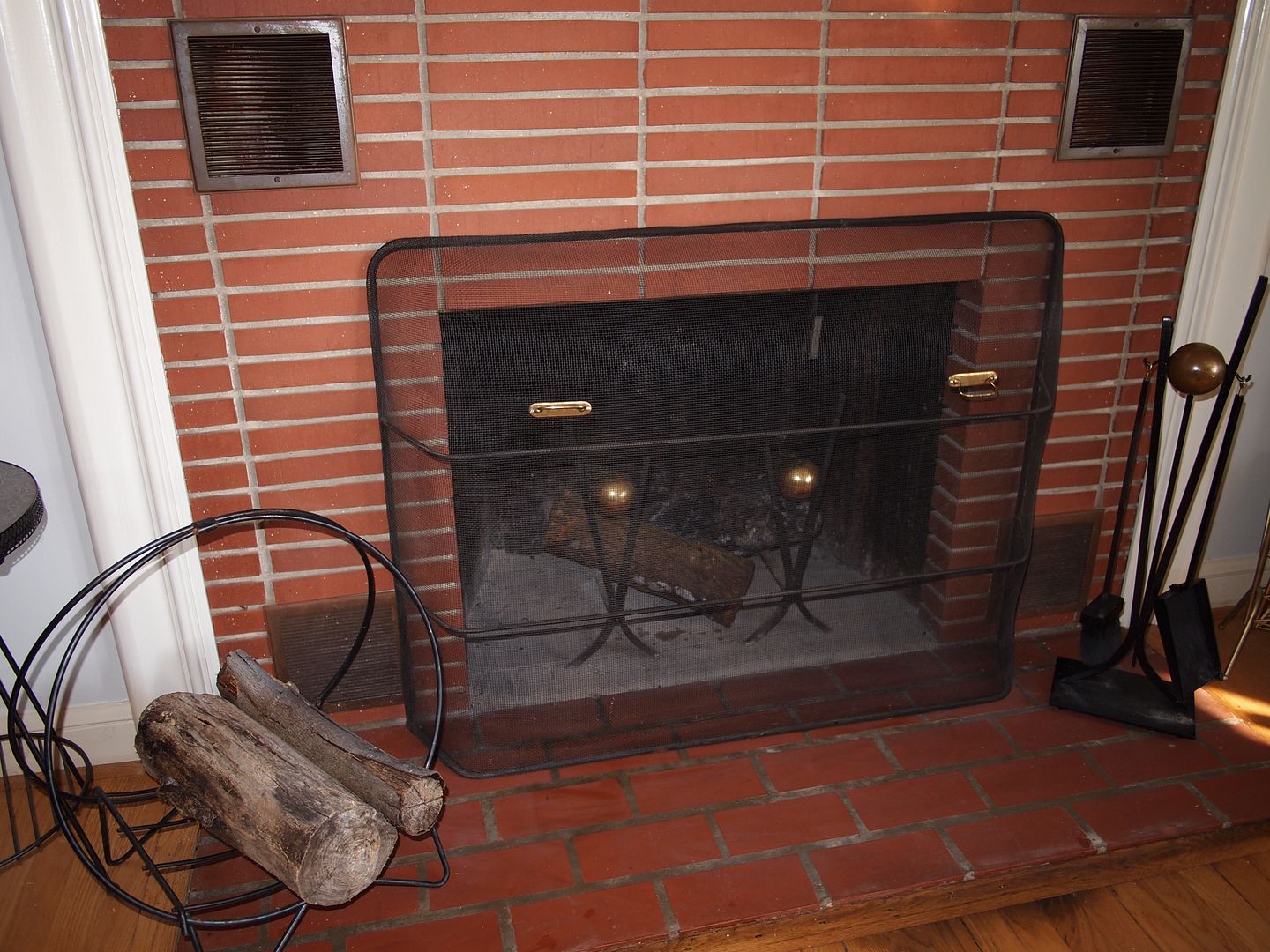 Now that's more like it.