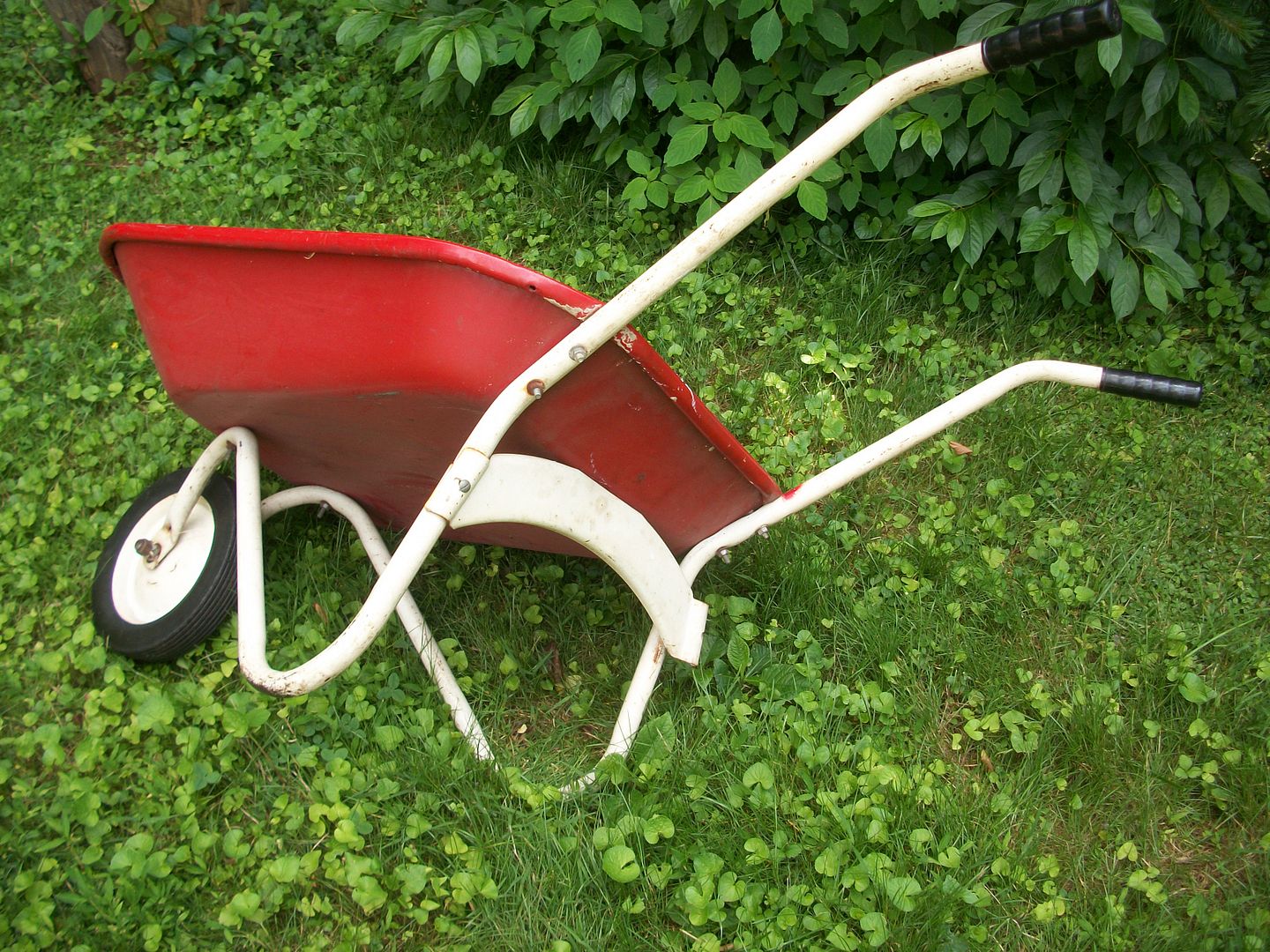 Everything you buy in 2012 is either biggie-sized, jumbo, über, or super triple huge, even wheelbarrows.
So when I saw this nice vintage all-metal wheelbarrow at the same estate sale last weekend where I scored the great Homecraft patio furniture, well, I pulled five bucks out of my wallet as fast as I could! Whenever I see one of these it's usually rotted and rusty and falling apart.
As you can see, it must have spent most of its life in the garage because there was very little rust on the thing. Sometime recently, however, a bit of water or something damp sat in it long enough to give it this one area of surface rust.
After neutralizing the rust with some Naval Jelly, I knew it would need fresh paint to preserve the metal and get rid of the rust spots, so I chose to tear it apart, clean up and repaint the parts rather than try to get my touch up painting efforts to match the original shades of red and white.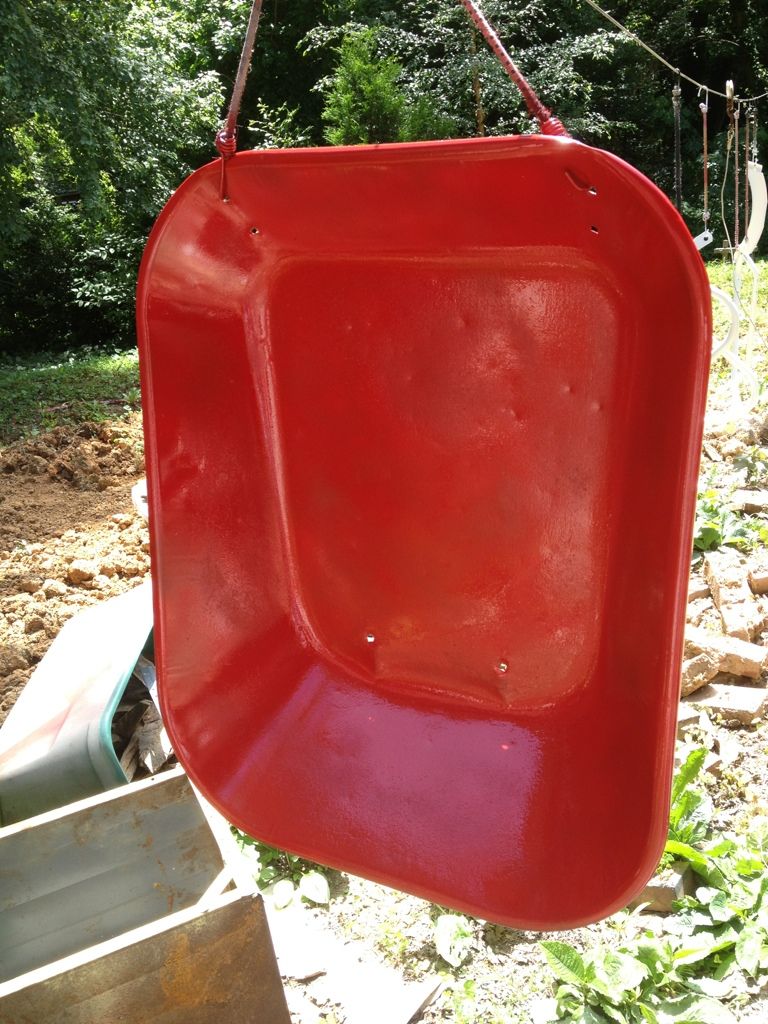 Here's the end result. Now, She Who Must Be Obeyed has an appropriately sized wheelbarrow for her gardening.