When I picked up the old TV cabinet a few weeks ago from Nick who posts over at
Decades A Go Go
, he also sold me this great vintage Sunbeam electric lawn mower. I've been looking for a retro mower ever since I saw this
incredible beauty
I posted about a couple years ago.
I never knew Sunbeam made a mower, but a little research suggests these were made in the 1950s and into the 1960s.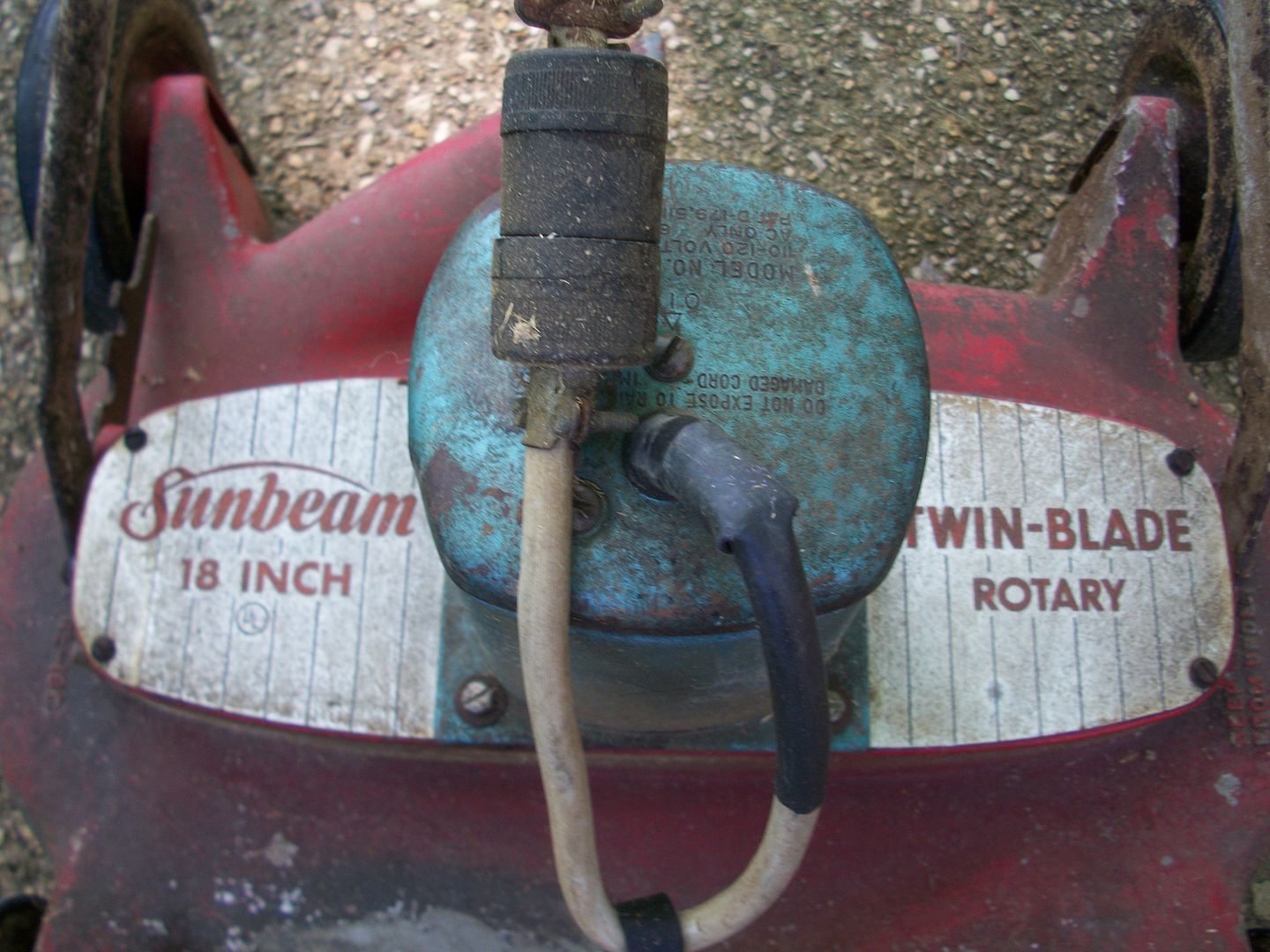 Instead of having a single large cutting blade underneath, the Sunbeam has two small blades. I tried it out in our front yard and it cut pretty well!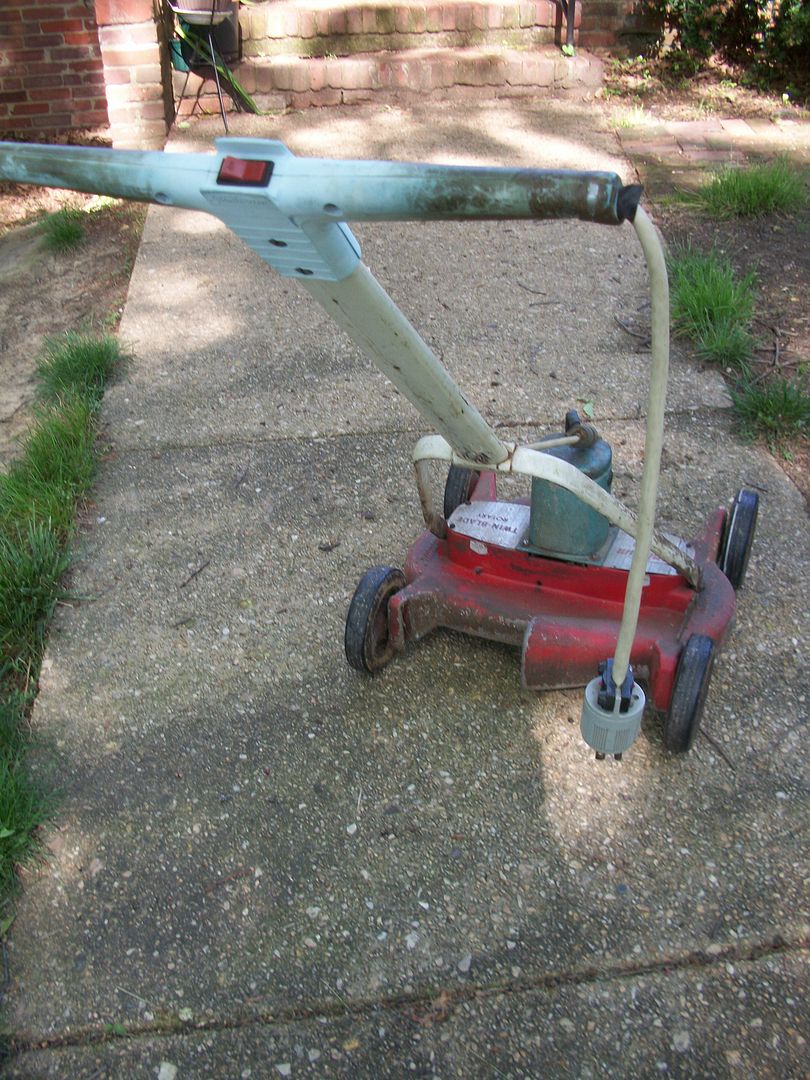 I plan to take it apart and clean and repaint it with the original colors.
The handle pivots in both directions so you can actually reverse your cutting path by walking around the mower and repositioning the handle to push back the way you came. I guess since you're relying on a long electrical extension cord this reverseable handle is intended to help you move the mower around while minimizing the chances of tangling the cord.
The push handle is going to be the biggest challenge since it's plastic and as you can see, it's really grimy.
I'm hoping I can match that light blue color if I decide the handles need repainting. Stay tuned!