I'm still looking for a great shadowbox to go behind our bar in the Rumpus Room, but until I do, we've got some new wall art that I am loving!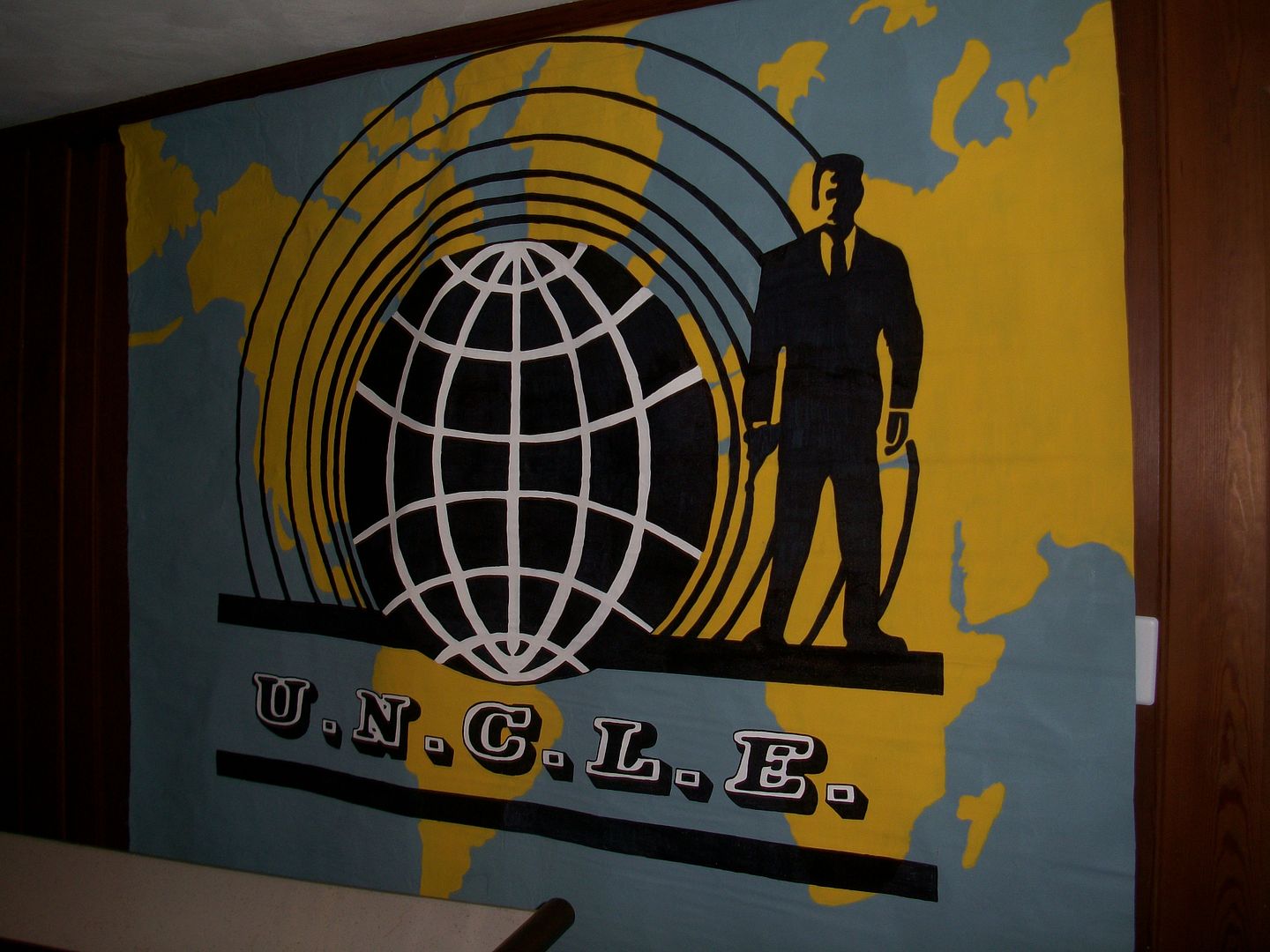 I found this baby on etsy.com in the background of another ad. Etsy seller Paul Shapiro was kind enough to answer my questions and offered to sell it. This thing is huge -- about eight feet square!
I was on it faster than - well - faster than
Napoleon Solo AND Ilya Kuryakin
on a double agent!!
Check out Paul's etsy shop,
Creative Pal
. It's loaded with some great reproductions of mid century graphics. One of his specialties is very detailed replicas of cardboard boxes and original packaging for what are now highly-sought-after toys and collectibles.
OK, now I have to get back to my kitchen cabinet refinishing. Have a great week!