I knew it would be a messy job - here's some of the evidence: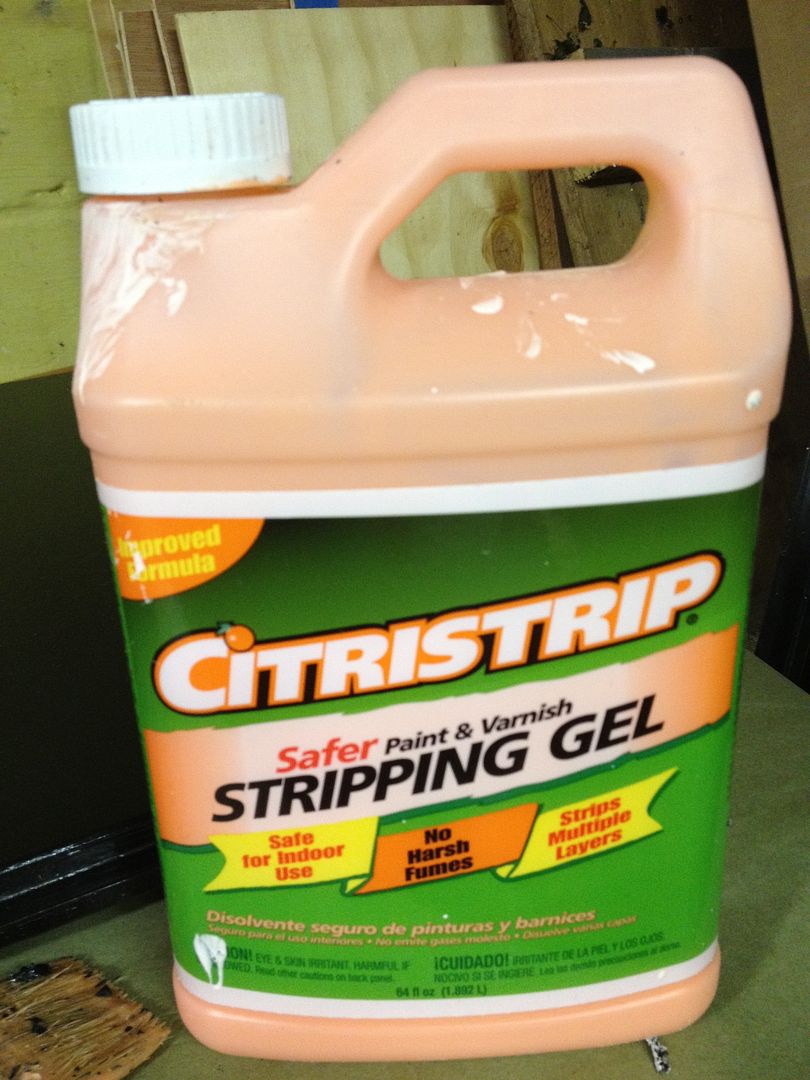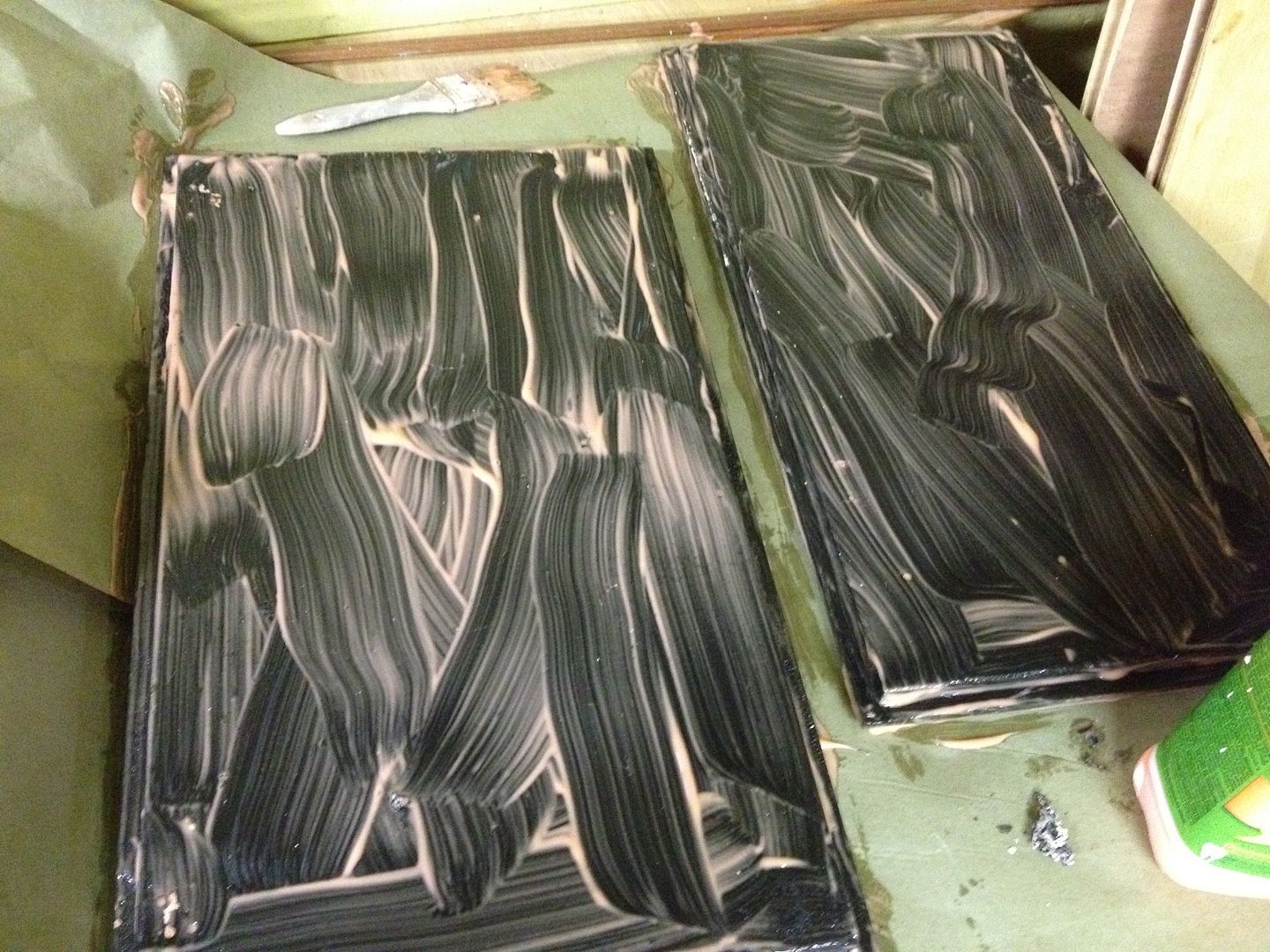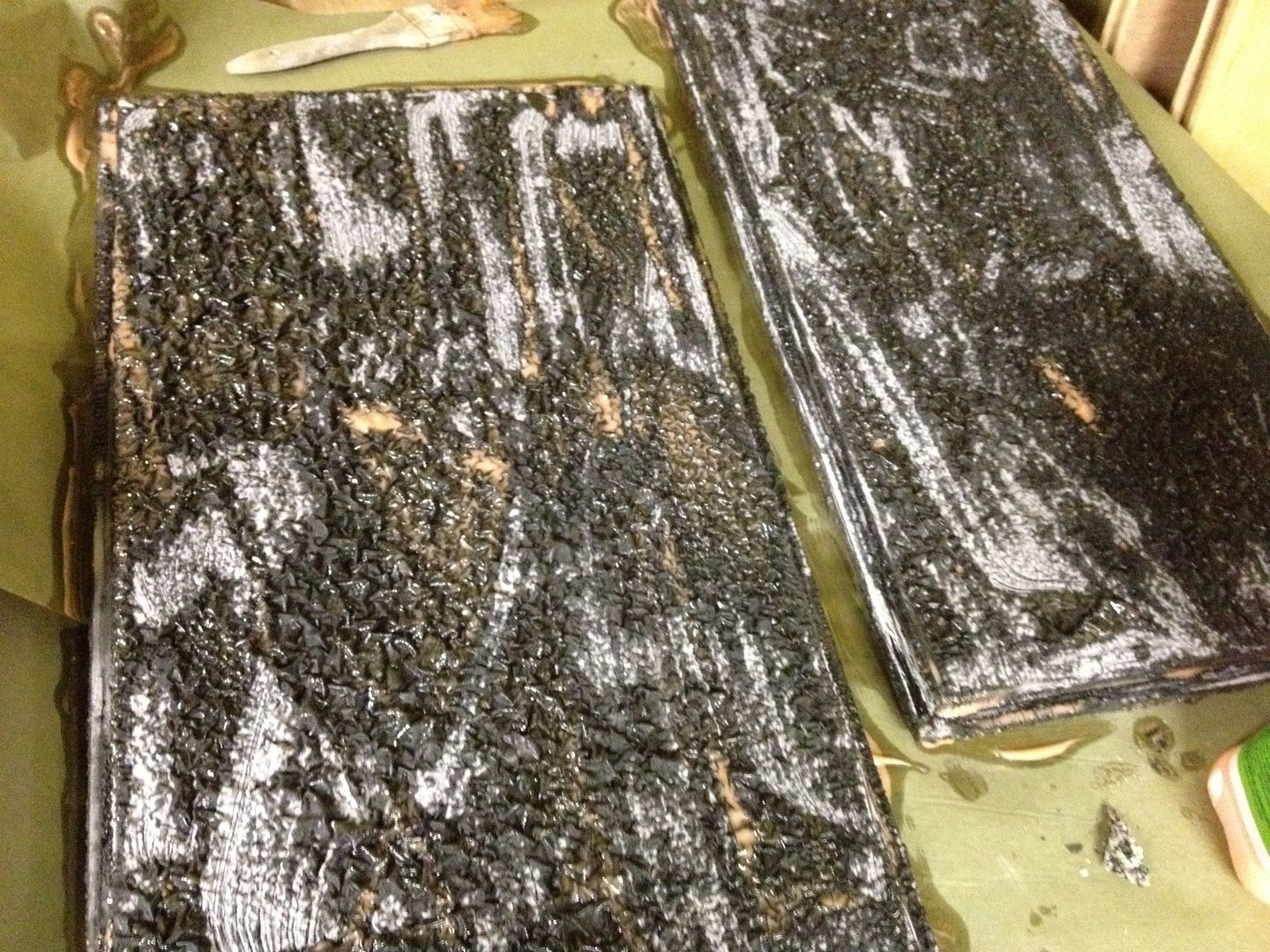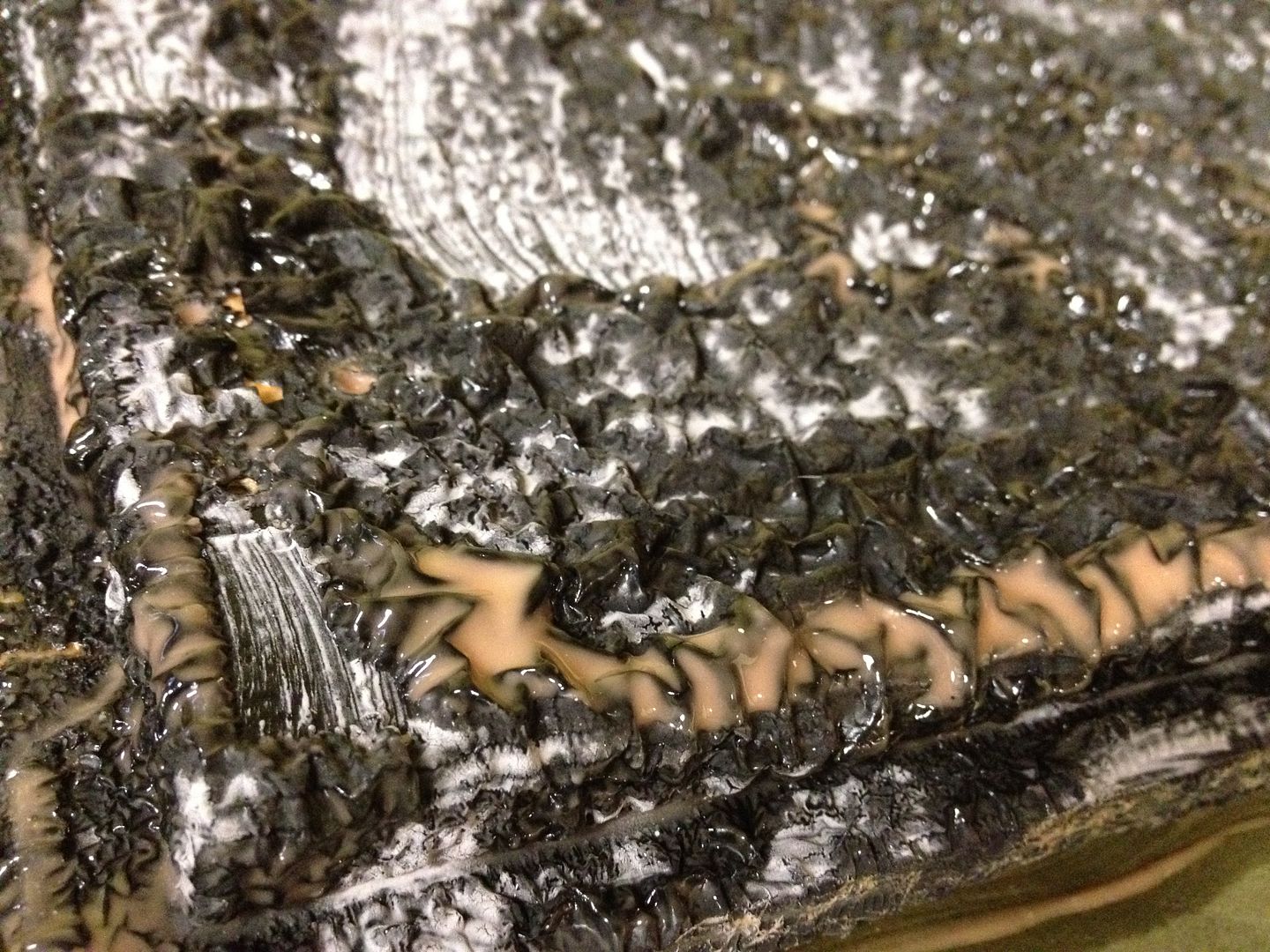 The orange gel stripper is nice to work with, the fumes aren't bad, it cleans up pretty easily, and it does a nice job of breaking down the paint. The black came off very easily, then I reapplied the stripper to get at the white primer, which was a lot stickier.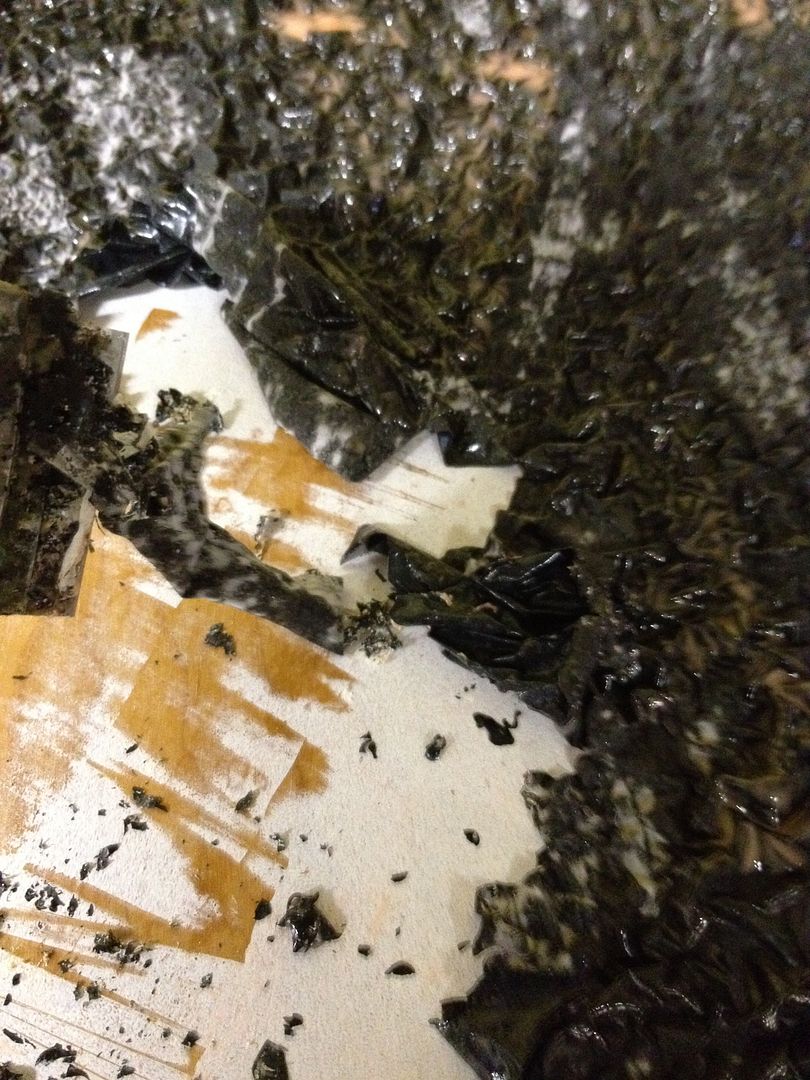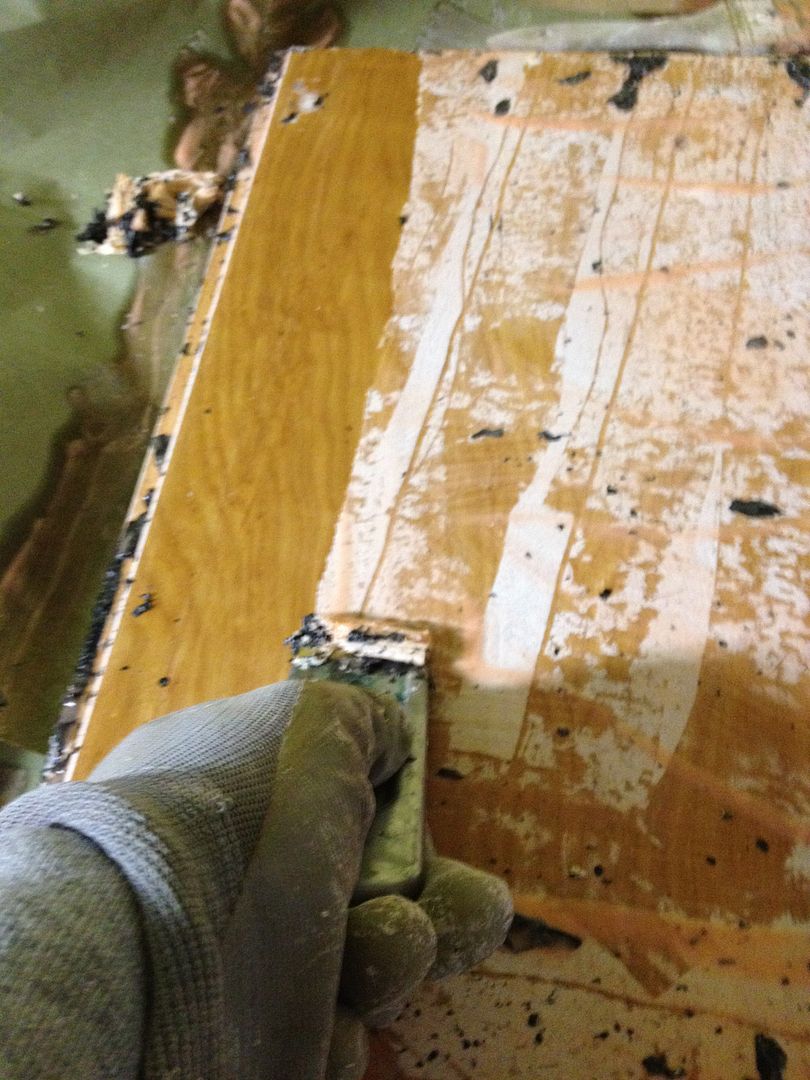 An essential tool for removing paint is a nice sharp razor blade, and some coarse steel wool to get the stubborn stuff. To get the last remnants of paint out of some crevices, I resorted to scraping with some old dental tools I picked up a long time ago.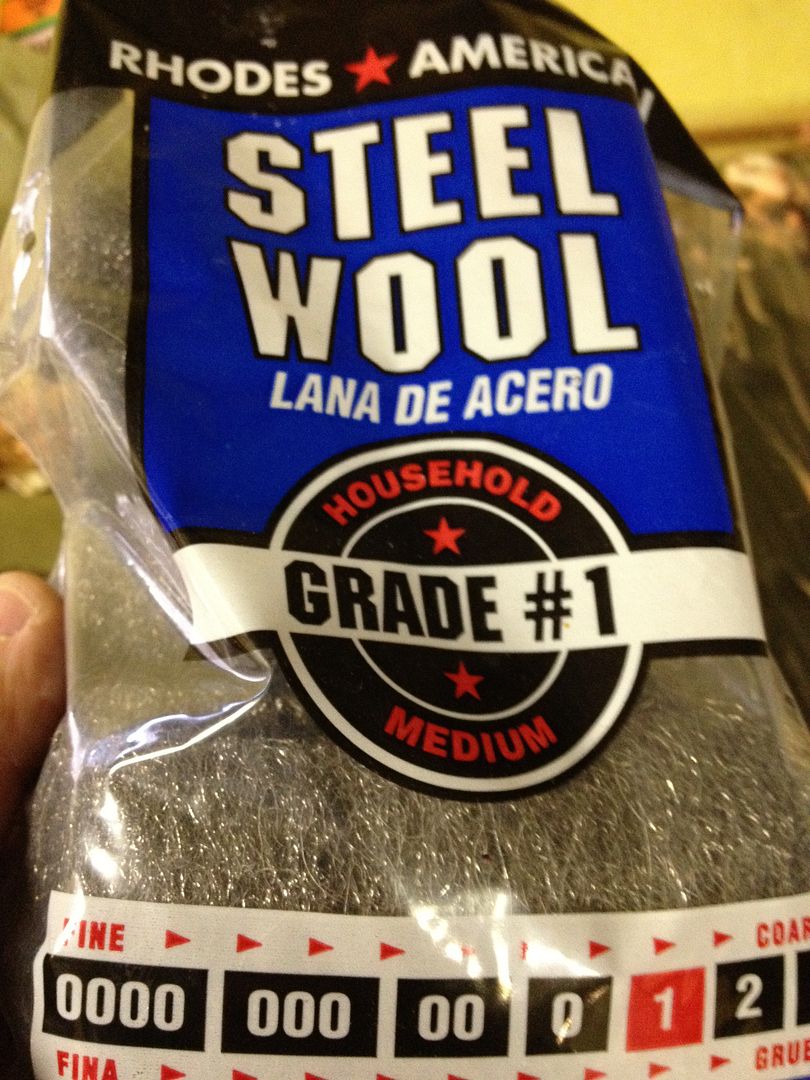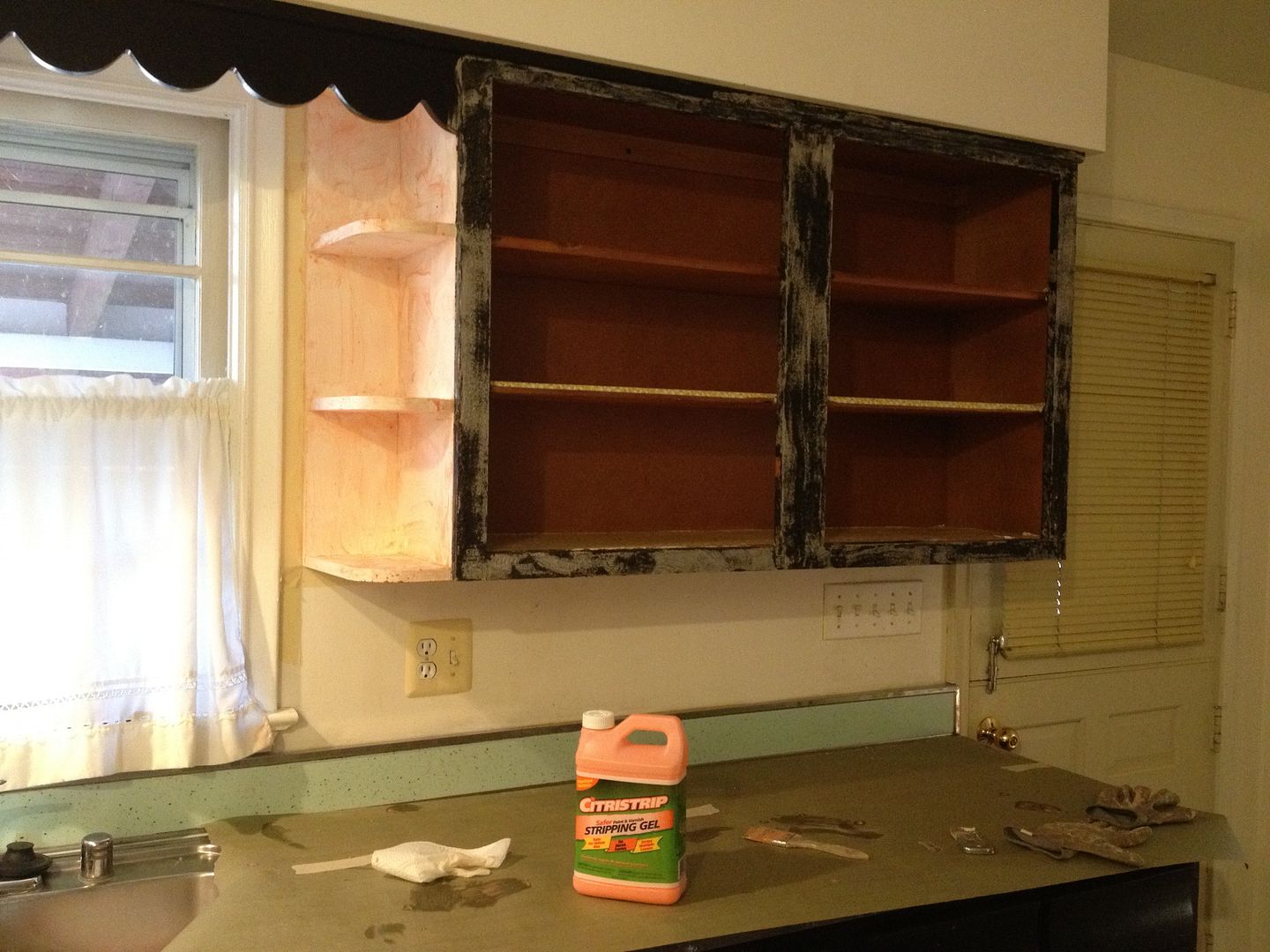 So last weekend after my earlier post, I got as far as stripping the black paint off of these upper cabinets, and the cabinet doors.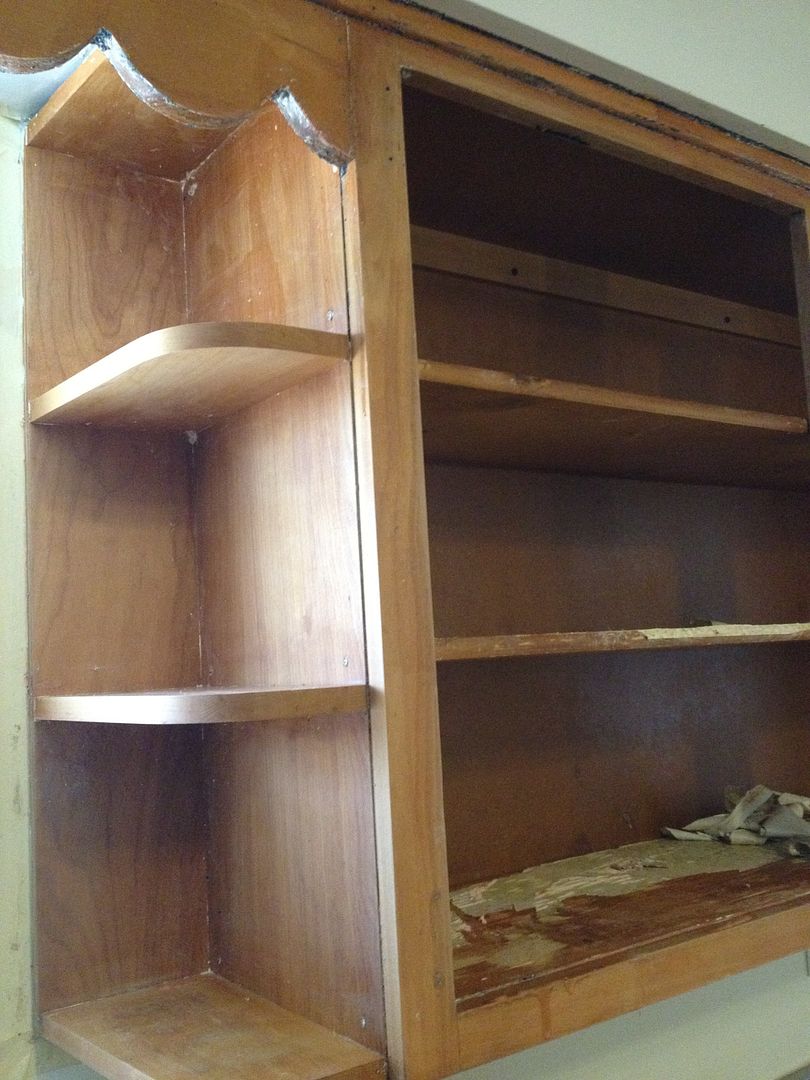 Once I had the wood bare, I brushed on a couple of coats of Amber Shellac. This stuff gives the wood a nice orange-golden finish, and it dries super fast. Five minutes of waiting and the shellac is ready. I like to hit the hardened shellac with some fine steel wool and then I'm considering it done. So here's where I left off at the end of the three-day weekend: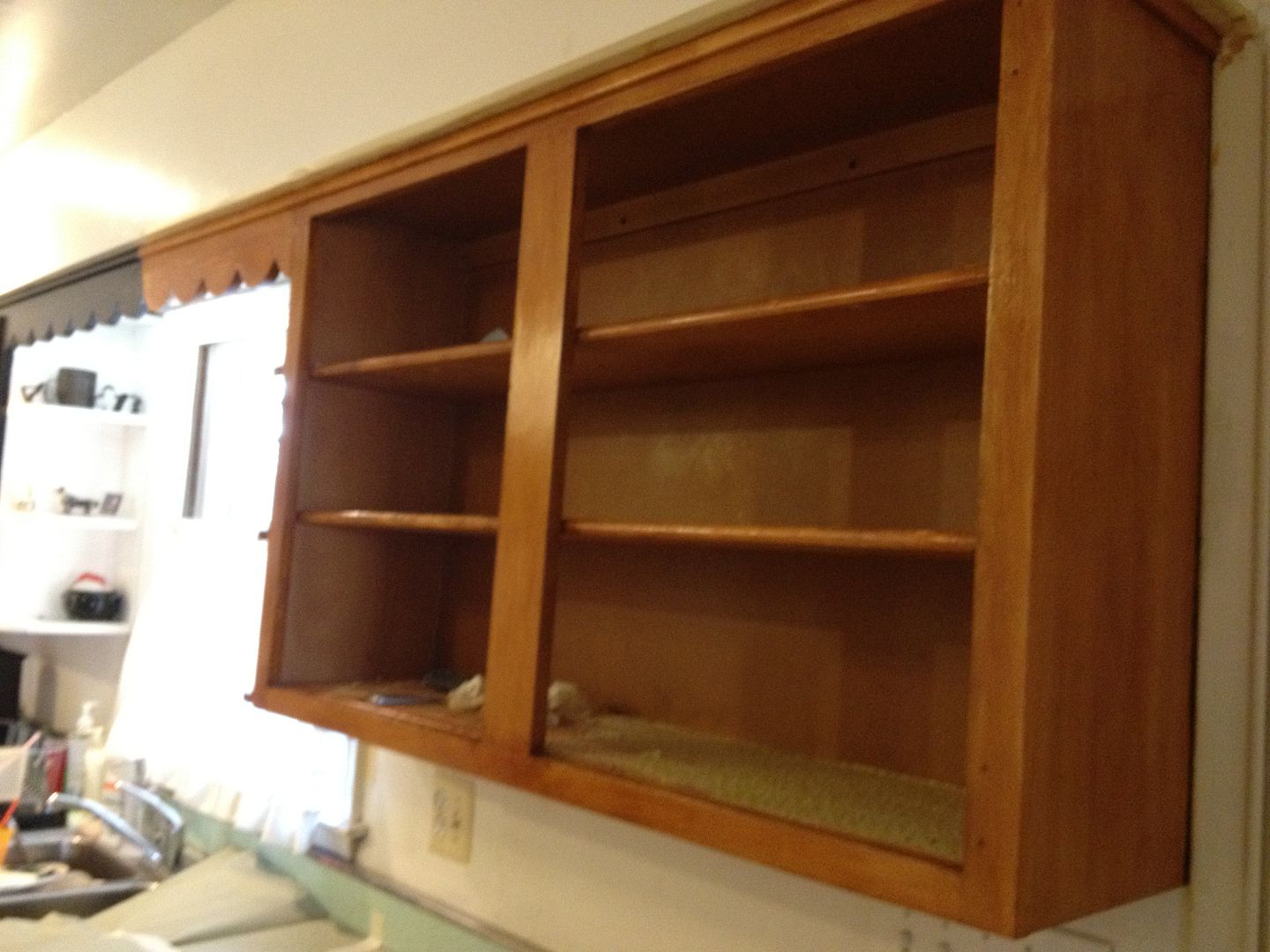 This looks so much better! The shelves also got some new vinyl shelf liner. I laid that down over top of the adhesive shelf liner that I gave up trying to remove. That stuff really sticks!
Yesterday and this morning I continued working on this area of the kitchen, stripping and refinishing the lower cabinets. I'm now about one-third of the way done with this job.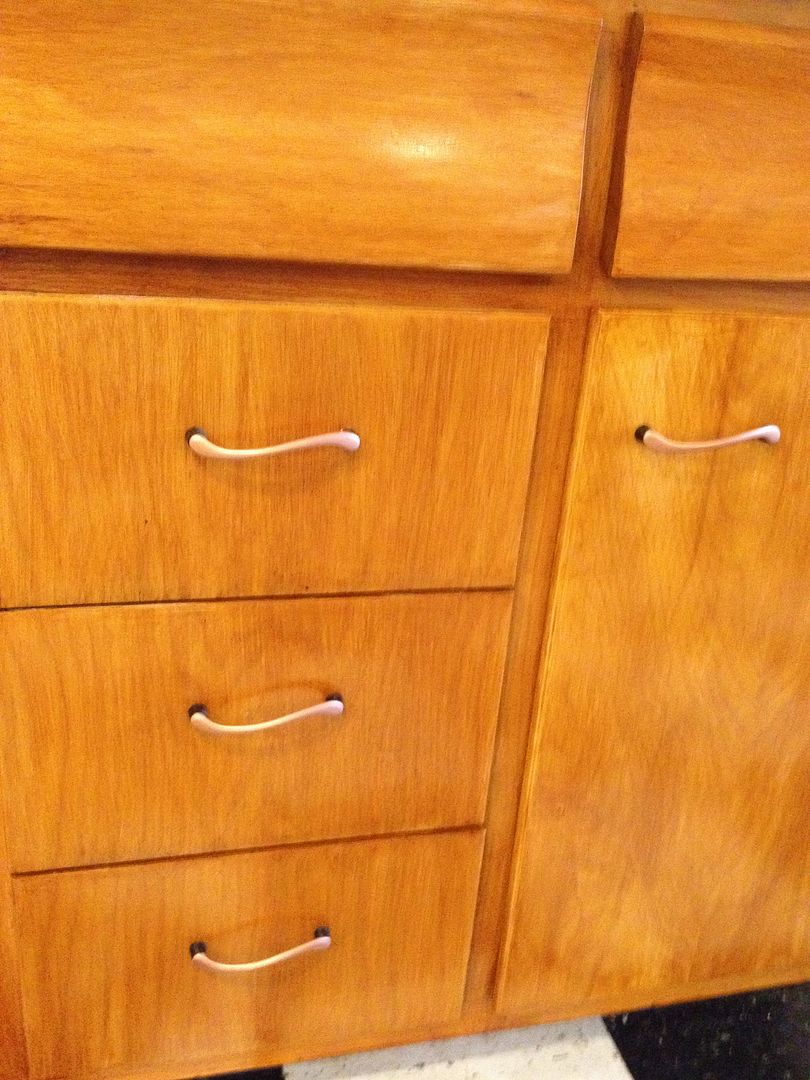 I cleaned, primed, and sprayed the handles with copper paint, then hit each with a couple coats of clear paint. I'm hoping that clear will keep the copper color from chipping off the handles. I'm figuring it's going to take about three more weekends of work and some evenings to get the rest of the cabinets done.