You can't furnish a home with Mid Century stuff without having one or two vintage clocks in the mix. Here are a some of ours.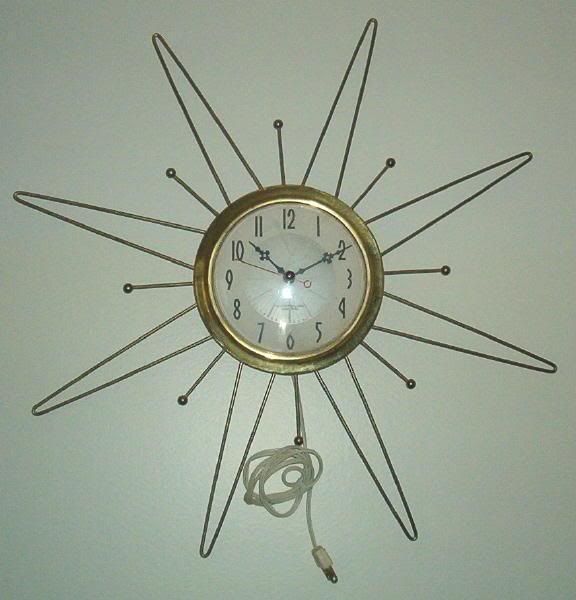 I have two of these now, one I've already converted to run on batteries - this one is going to get a new set of hands, a battery conversion, and a new face with some mid century numbers. Stay tuned!
This TV clock lights up and the numbers are on plastic wheesls that rotate on gears. Very cool, but I decided to sell it so it's on etsy now.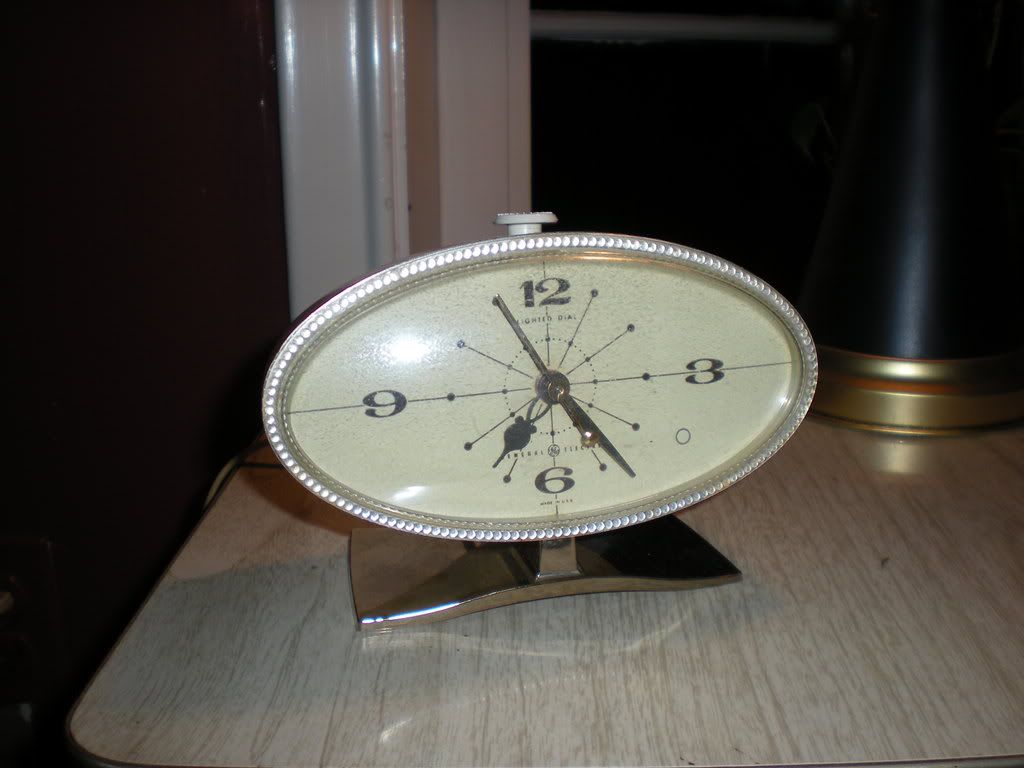 I love this one, it's a bedside alarm clock, the base is plastic so I'm guessing it's from the mid 1960s.
This is a converted 8-day clock that was missing the winding key so I converted it to run on a battery. It's not a very hard job, I'll do a "how to" one of these days. I picked this up off of ebay for cheap because the winding key was gone.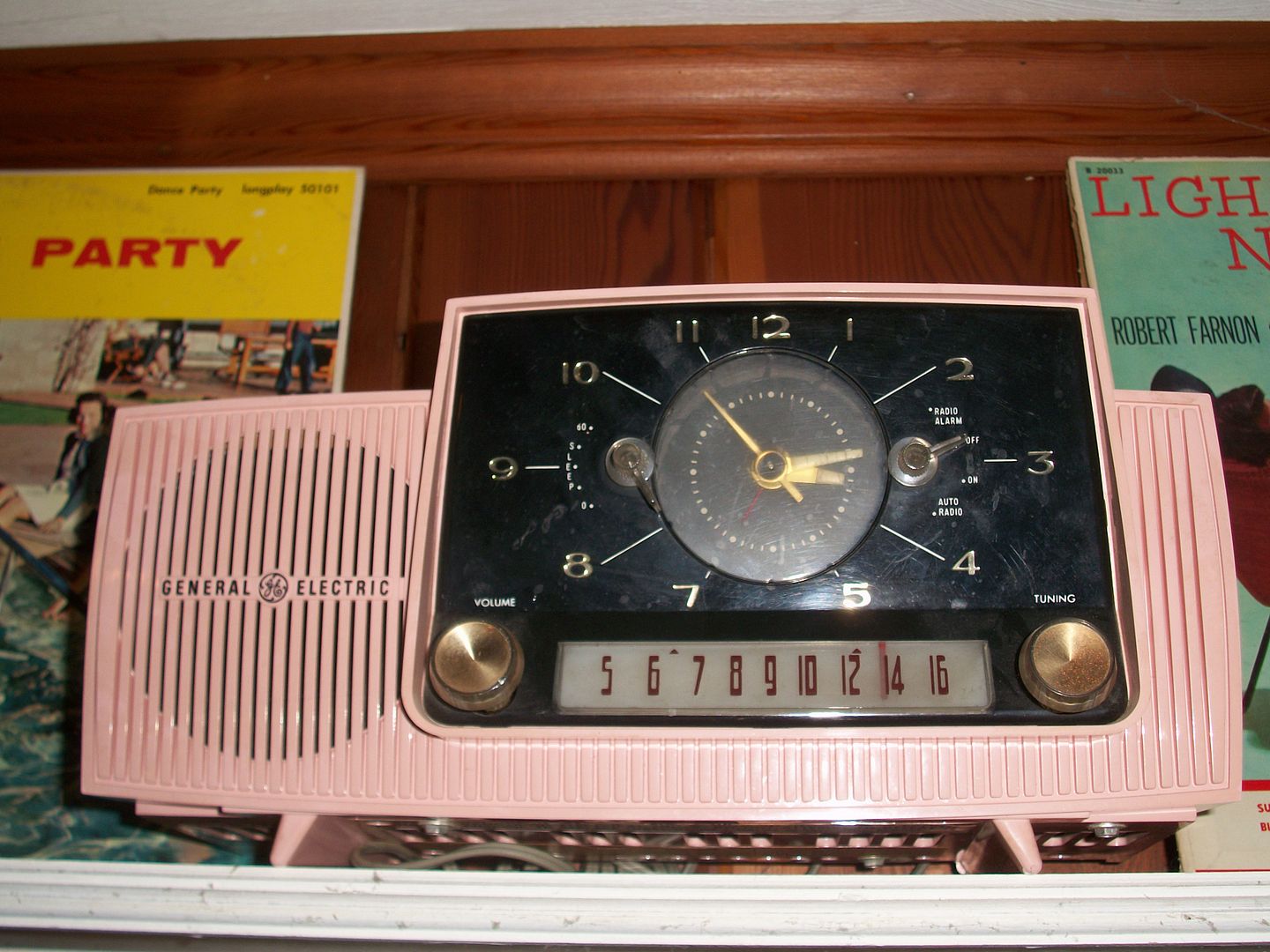 One of the vintage radios I have is this AM clock radio, great looks.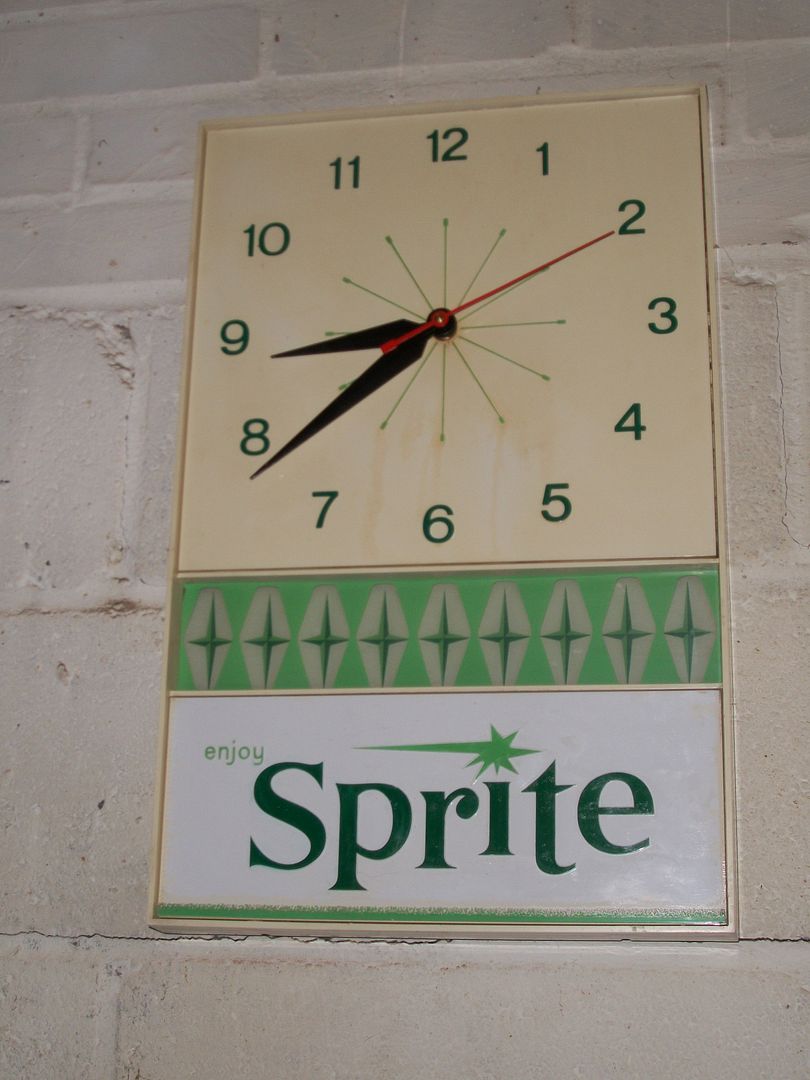 I picked up this Sprite clock at a flea market over a year ago, and I finally got around to converting it to run on batteries. Sadly there are some stains on the face I couldn't clean up, but it still looks great in my messy man cave workshop.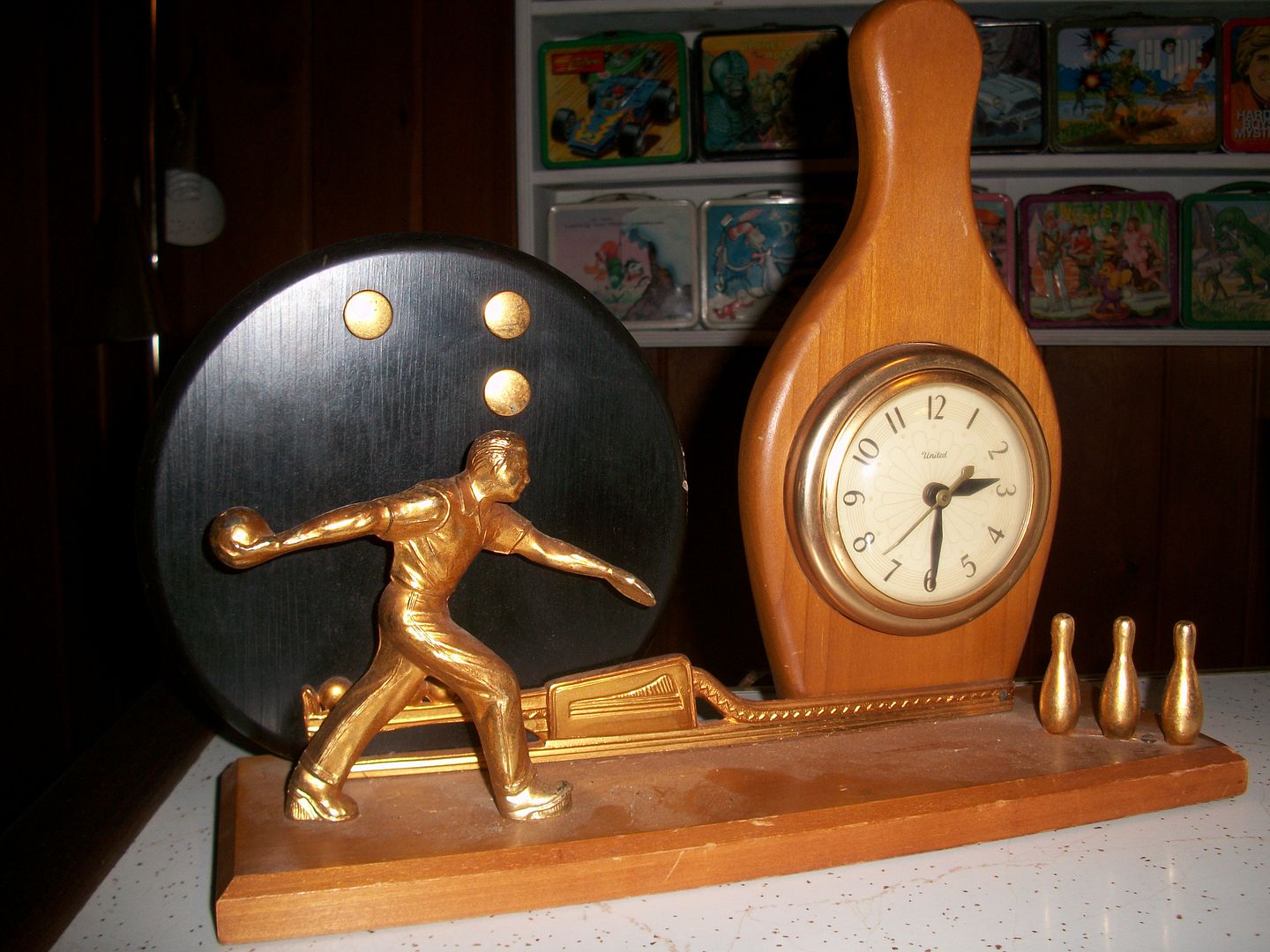 I love this old bowling clock, but the clock doesn't work and it wouldn't be worth paying to have it fixed since I've seen these same working clocks offered for under $75. Still, it's fun to display.
This wristwatch was in a box of things my wife got after her father passed away. The watch is a Hamilton Thin-O-Matic from the early 1960s, and it has an engraving on the back noting her grandfather's 50 years of a service to his company. He passed away only a couple years after getting this watch, and my wife does not remember her father ever wearing it, so I don't think it's gotten a lot of use.
We just had it cleaned and shined and it looks great, so great that I've started wearing it to work once in a while. Apparently it's an automatic watch that you only have to wind every couple of days because its internal mechanism somehow keeps the spring wound based on the energy generated by normal movement when it's being worn. Very cool.
This is a barometer I picked up a couple years ago. It measures temperature, barometer, and relative humidity. The styling is more art deco from the 1940s, but it looks great. However, I have it for sale on etsy also because I found one I like more...
Now this is cool! It's a Honeywell barometer, the body is a combination of metal and plastic - I think this dates to the early 1960s.
Anyone else have some good examples of mid century clocks, thermometers, or barometers?