I'm fighting off a cold, getting ready to fly to LA for work this week, and while I've kept momentum on several projects I don't have much ready for a complete post, so here's something I photographed weeks ago and never got around to posting.
I've had this toolbox a few years. In profile you can see it has sort of a mid century vibe - definitely more interesting than the standard Sears Craftsman rectangle or a plastic box.
The plan was always to clean it up and paint it something other than grey, and use it to carry survival tools in one of my old cars for when I need to do some maintenance on the road.
I got it cleaned, sanded, and primered, and after looking through the rattle cans of paint I now keep in an old metal cabinet, I settled on Retro Red Metal Flake, which should be a good base for eventually adding some pinstriping or stencils or decals.
I masked off the handle and latch before starting with the primer, and kept that masking tape there for the final spray.
The inside looks pretty good so I decided to only paint the outside of the box.

Before I start to spray primer, I like to wipe the metal down with some mineral spirits to get rid of dust and anything left over from sanding.
The primer went on pretty fast.
This is my first experience spraying metal flaked paint. It definitely does not have the depth that you'll see in a professionally painted car covered in metal flake, but it's not bad for something that only costs about $5 a can.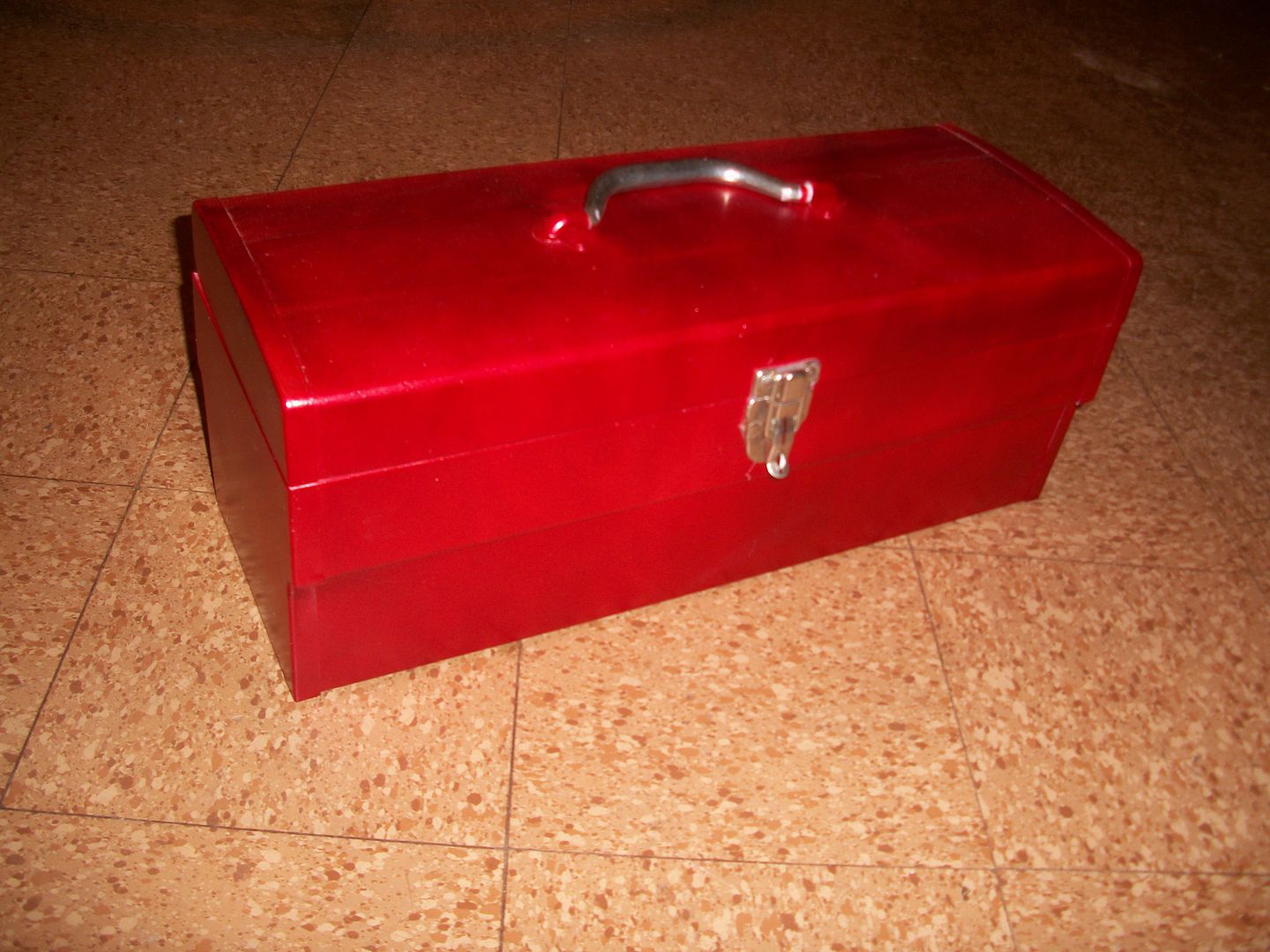 Despite masking very carefully, I still got some paint on the handle which I still need to carefully remove. There's also a tiny little bit of gray behind the latch where I couldn't get any paint (the latch is riveted on, and I hate to drill out an original rivet because it's very hard to duplicate the rivet and have it look original.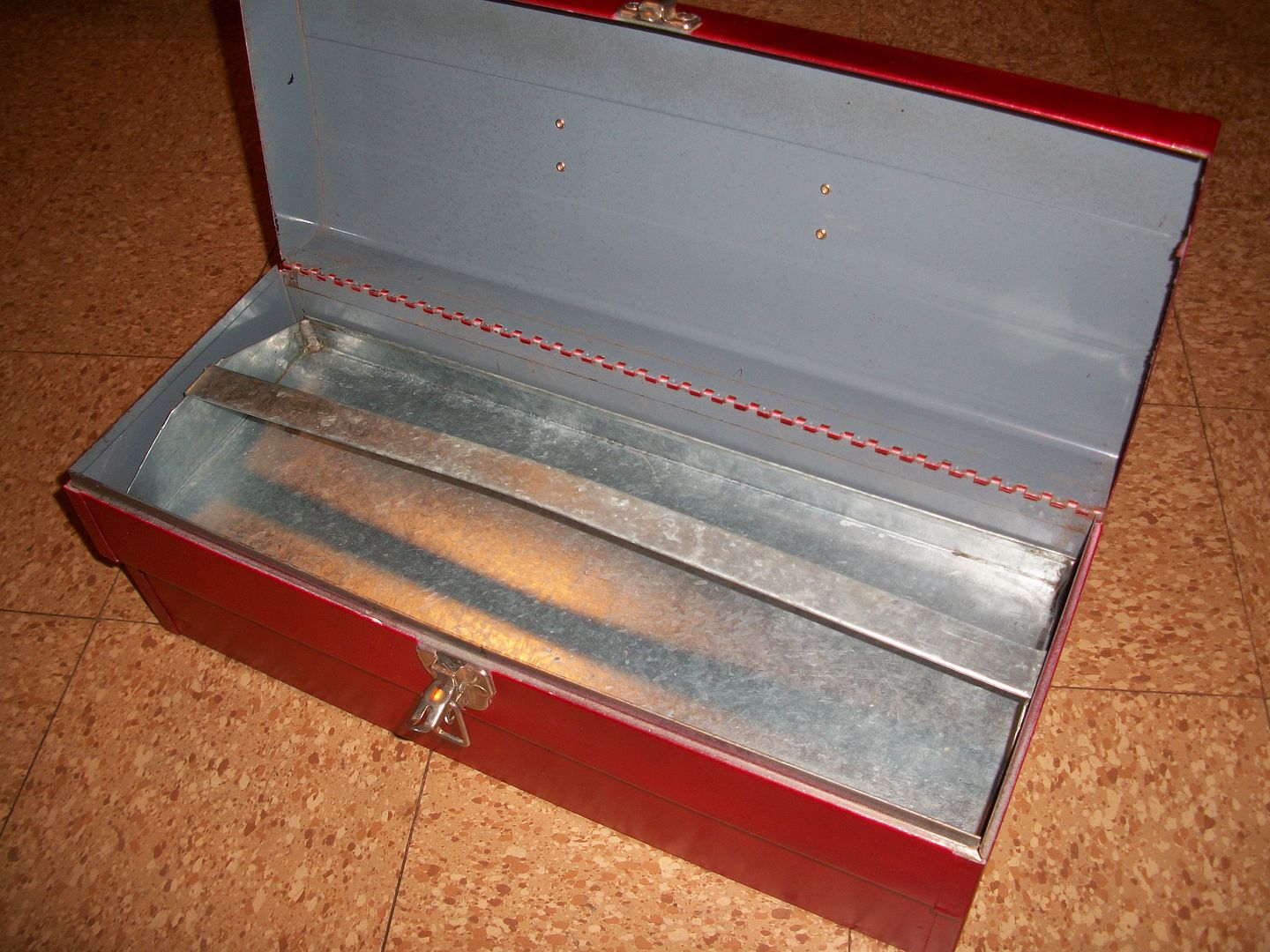 Since I didn't paint the inside of the box, I decided to use some leftover adhesive-backed cork shelf liner on the inside. That should keep the tools from making a lot of noise when the box is riding in the trunk.
I'm thinking some white, gold, or silver starbursts would look good over the metal flake red, and it would be cool to stencil some lettering on the box. Any other ideas?