A few random things I don't have enough to make a whole post about:
Last year our Corgi puppy tore up a corner of my Kroehler-style sofa. Yes, I allowed her to live, barely. I left it that way because I couldn't decide how to deal with the shreds, which were down low in the front corner. Finally I rolled the dice and used some rubber cement on the wood backing and the back of the fabric.
Worked OK, now it's hard to notice the damage unless you are looking for it. At least I no longer have shredded fabric hanging down there.
I have a pink bathroom scale, and I like it.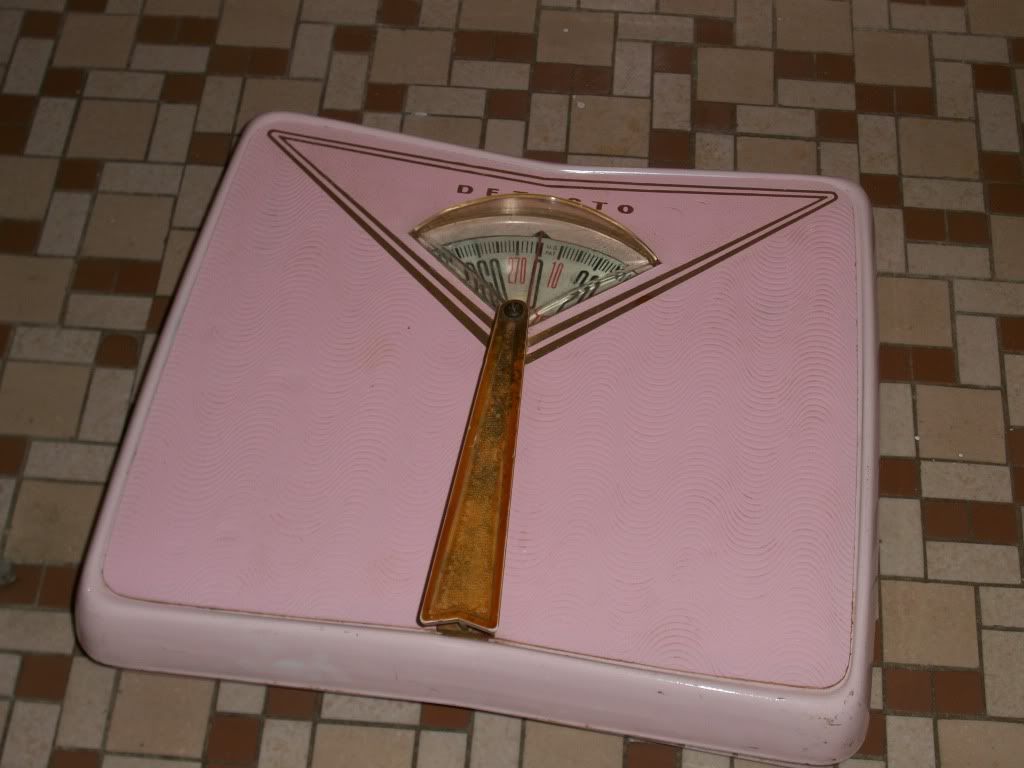 I've had an unsolvable problem with the reproduction door lock for our Shasta camper. I was thrilled when I found this repro piece, but the sliding bolt inside the handle was made of pot metal, which is crap! It breaks very easily. I tried JB Weld to epoxy the broken pot metal back together. Major Fail. And these original Bargman L-66 locks, or the now unavailable reproduction locks, must be made of unobtanium! Very expensive when you can find them, and they still are likely to break, leaving you trying to bungee cord your door shut, or tape plastic to it to keep rain and snow out, which then ruins the paint when you remove the tape. I was not happy this day.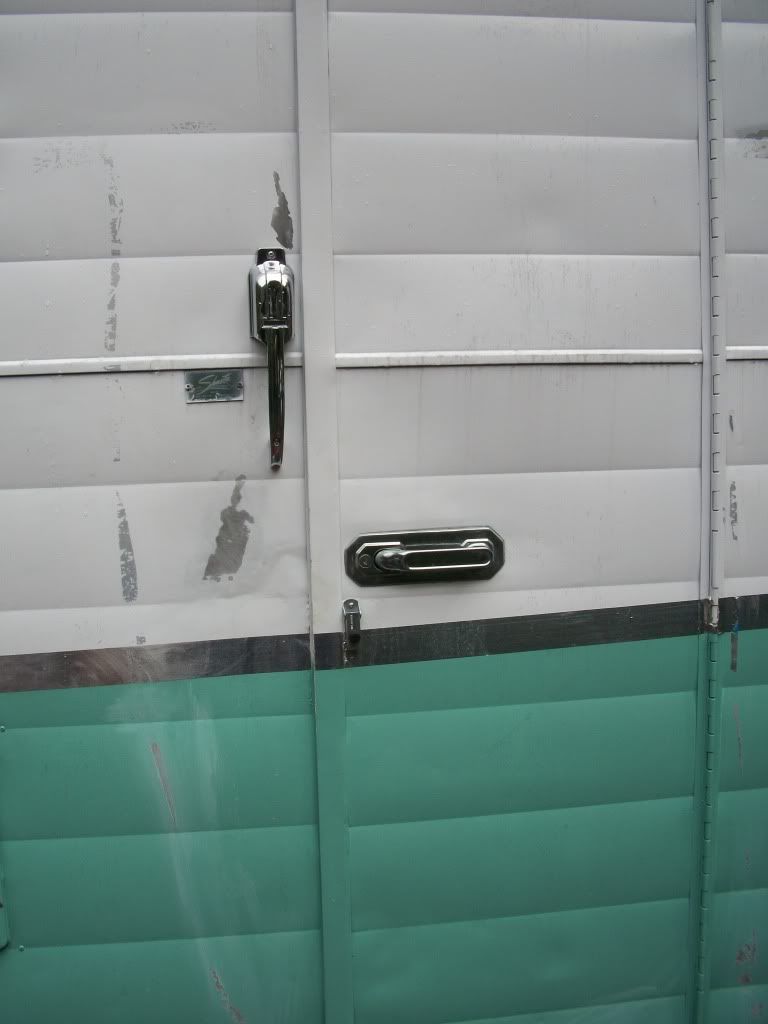 Anyway, last week I got a wonderful email from Vintage Trailer Supply - they reproduced the sliding bolt out of billet aluminum. Much stronger than pot metal. I ordered one immediately and installed it on Friday. Fit well and appears to have solved the problem. Thank you Vintage Trailer Supply!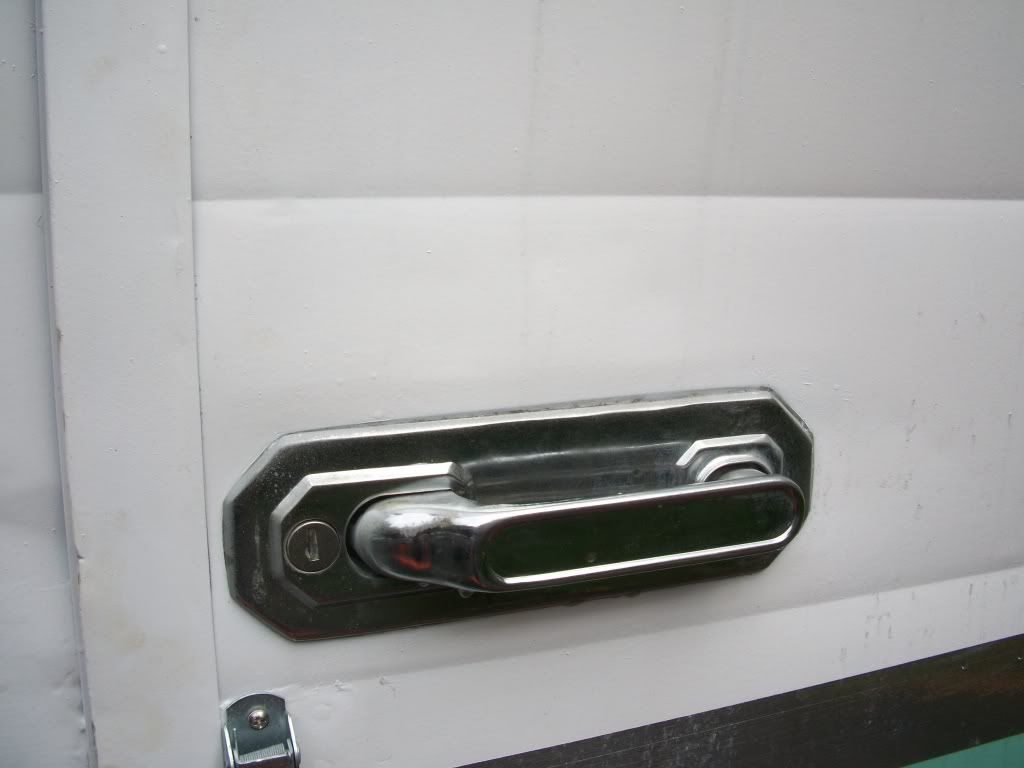 I've had this planter stand, minus a planter, for a while and it needed cleaning and painting. Originally brass, it was poorly painted gold, which had begun to rust. So I gave it the steel wool treatment, primed and painted it satin black. Now I'm scoping the web for a fiberglass planter that might fit. Wish me luck. If I don't eventually find a planter, I may get a piece of glass cut and try to use it as a side table.