One of the things that attracted us to our current home were some of the original light fixtures. Here are the kitchen lights.
This one is in the center of the kitchen. Reminds me of a spaceship. The house was built in 1958, so I believe the lamp was made around that time.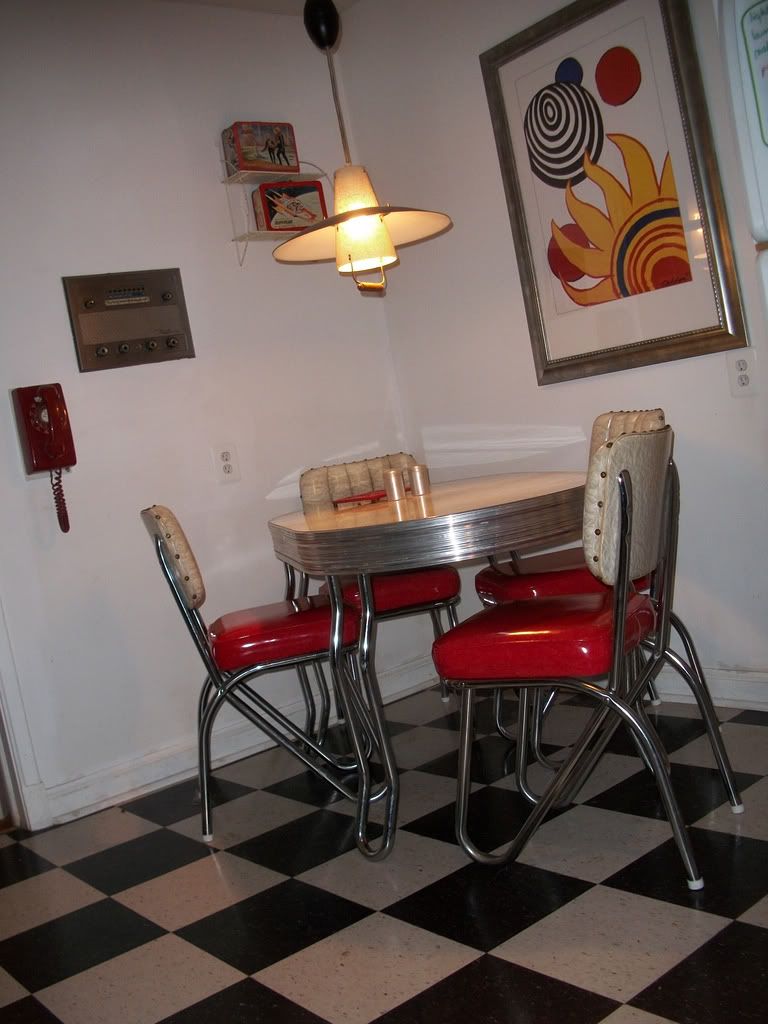 The pull-down lamp in the corner has the same perforated cone as the fixed lamp in the first photo.
One of these days I plan to take these lights down for a cleaning, and hopefully there's a manufacturer's label on the inside. I'd love to know what company made these.