Looky there, we're up over 50 followers! Sounds like a good excuse for a giveaway!! After checking through the Uncle Atom
coffers
holdings hoard
pile o' stuff, I've turned up a nice little item to give away to one of my lucky followers
to celebrate the 50-plus milestone.
Since the Uncle already has a pull-down kitchen light, and a sputnik light in the dining room ceiling, this Mint In Box Pull Down Lamp has collected dust in the atomic attic long enough.
I scored this Imperialite for a song at my favorite flea market a couple years ago. It was made in Latrobe, PA, (yes, home of Rolling Rock beer) near where my parents' family's are from, and was sold by a store in Lock Haven, PA, not far from where I grew up. The lamp dates from about 1961, so it's aged even better than me, but then I haven't been stashed safely in a box all that time either.
The lamp has a matte/flat black finish with nice gold tones and this great frosted glass reflector with a concentric circle design. The wiring parts are sealed up in the original shipping envelope along with installation directions.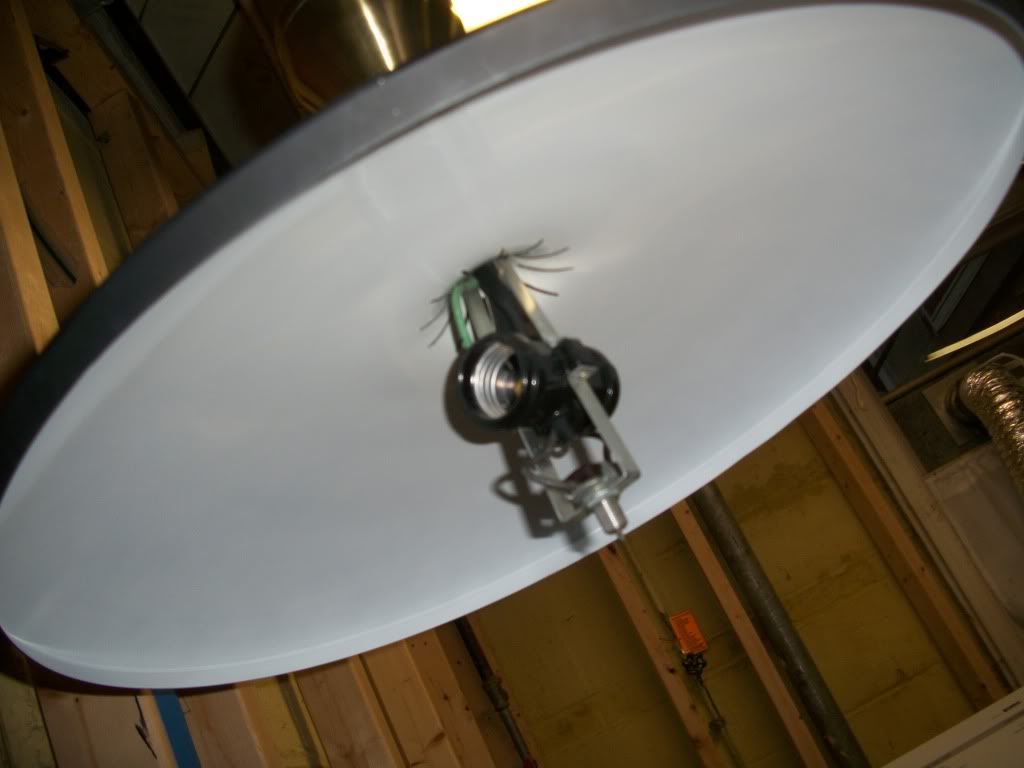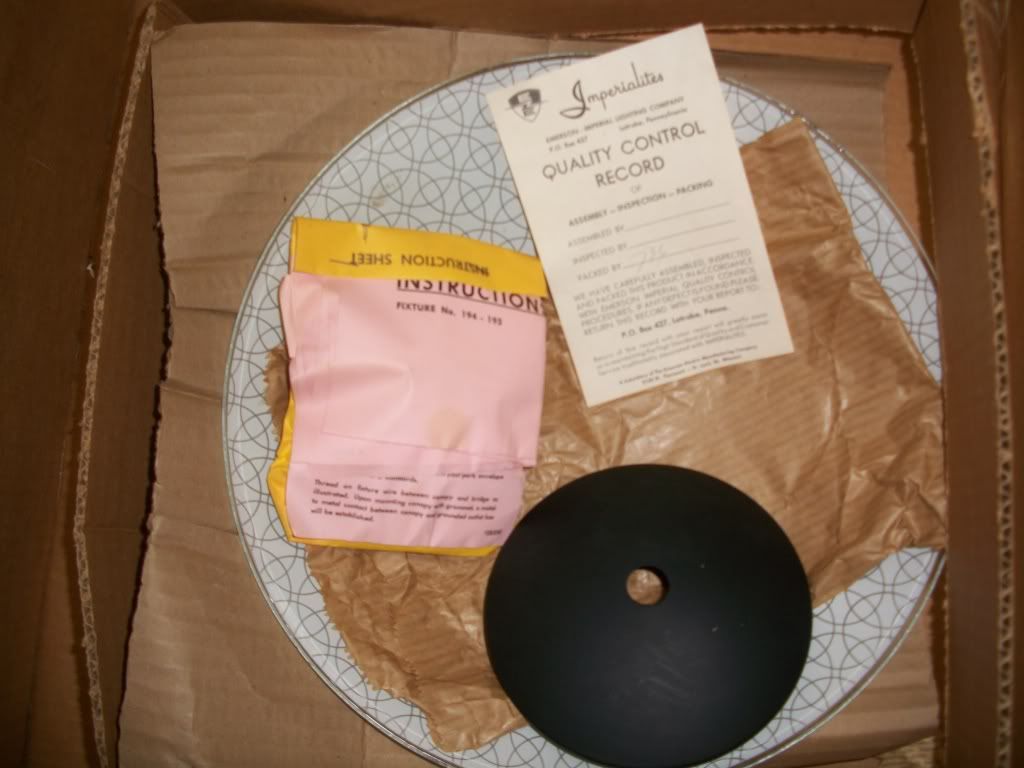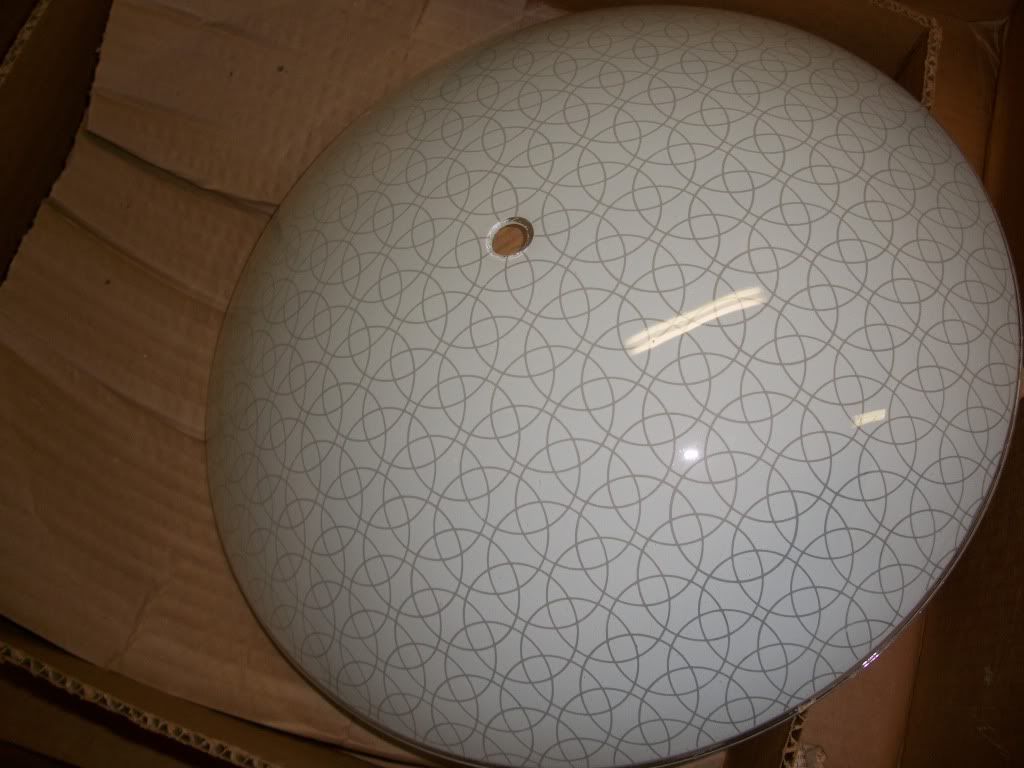 And it could be yours!!! Just leave a message below this post before 6 pm Aug. 15, and you are entered.
And, if you post a link to the contest on your own blog, you'll get a second entry in the giveaway drawing.
If you do make a post about the giveaway on your blog, include a link in your comment here, or you can e-mail a link to your blog post at uncleatom at gmail dot com. I just need some way to know that you have earned that second contest entry.
Whatever you do, make sure I have some way to notify you if you win, good luck, and thanks for reading!