Picked these up pretty cheap over the weekend.
They will replace these lamps.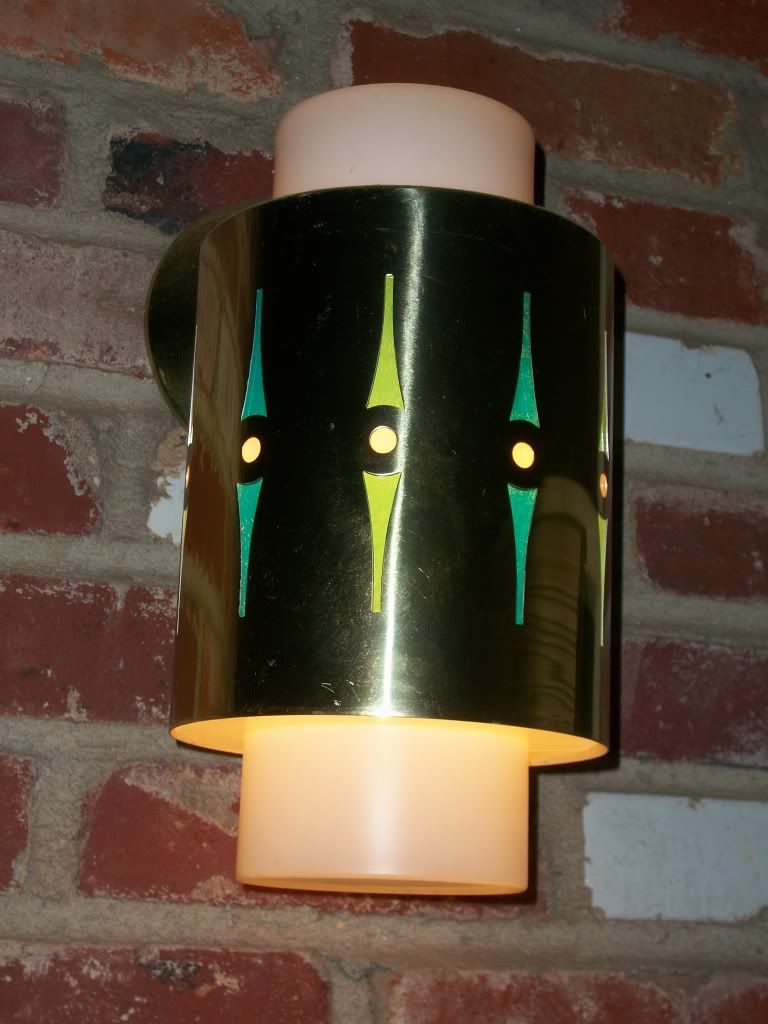 Which are cool in more of a 1970s kind of way, but they just do not work where I have them now on the tiki lounge / screened porch. If you look closely you can see that the cutouts in the brass piece are red and yellow in one photo, and blue and green in the other. The brass piece rotates slightly so you can select one or the other color scheme on each of the pair of lamps.
So am I making a mistake? The 3-tiered lamps have more of a 1940s or early 1950s look, but I think they'll look better against the brick wall than the lamps there now.