Here are this morning's scores from the Arlington Civitan flea market. Got some good deals, everything came to $50!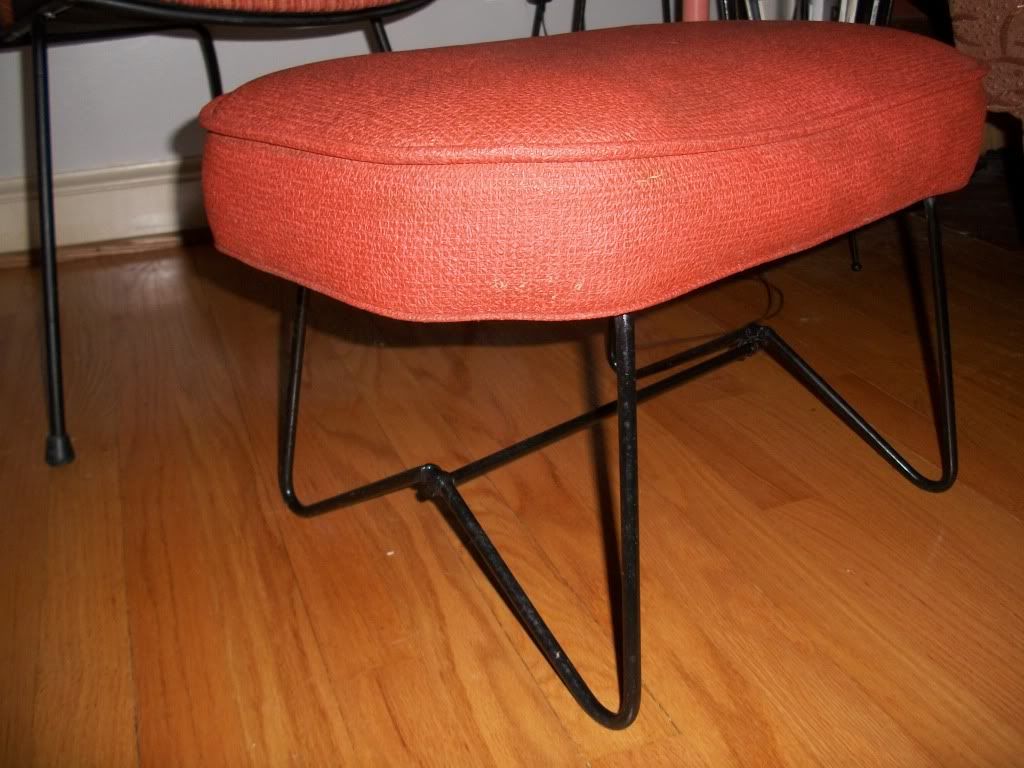 Being a pushover for wrought iron legs, I nabbed this footstool, I knew it would match up nicely with the wrought iron chair I already had in this corner of the living room.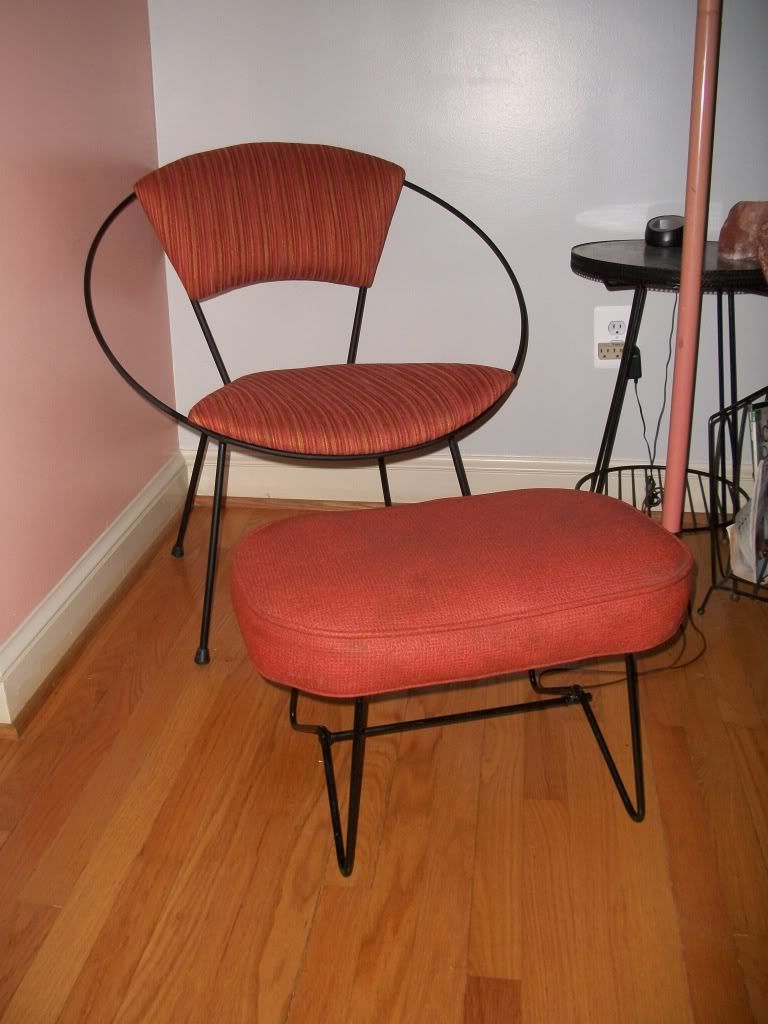 The chair upholstery is an orange, yellow fabric (not original), but the stool has that heavy textured vinyl from the mid century era. No rips or tears. I like the way these pieces work together.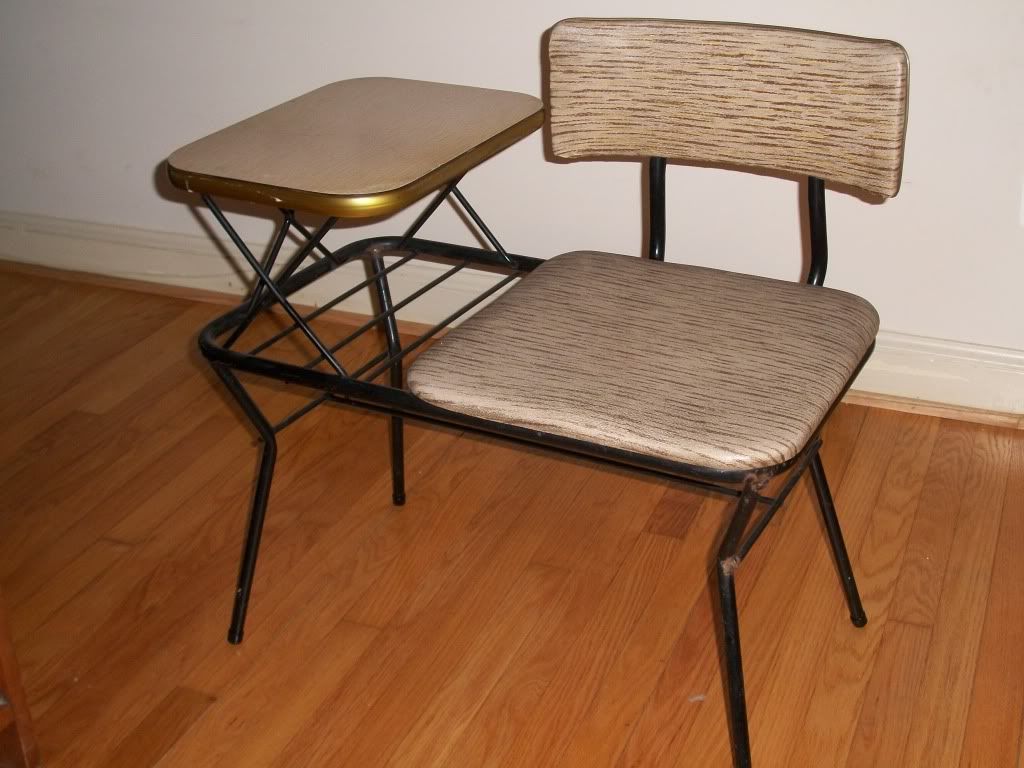 Being a pushover for a gossip bench with iron legs, I folded this into the deal for the footstool from the same seller. It was missing the plastic feet, but I had four black plastic caps that fit it perfectly. The upholstery is great, the back of the chair is missing two screws, no big deal there. The formica top shows some aging, but I couldn't pass this up for the money.
Being a pushover for pole lamps, I got this from the same seller. It has a candy dish that sits in a hole in the nightstand top. The brass base has some minor rust, I'll polish that as well as I can.
Being a pushover for old suitcases, this was a steal at $1.50. I have plans for this one, it will house a hidden stereo system and sit in the back of the Comet wagon so I can keep an original-looking AM radio in the dash but still have tunes that I can keep hidden.
The seller even gave me the packing peanuts.
I usually don't spend time looking at record albums anymore, it takes too long and I already have too many. I don't buy them for the audio, I usually buy them for the album artwork. I've shown some of the classic TV-related albums I display in our basement. I'm not a Sinatra fan, but the art in this was cool and it was in great shape.
This album is one I've never seen. It's from the Jimmy Carter presidency, and it's a follow on to the spoof comedy albums that started when Kennedy was in the White House. The DC area is the best place to find these. I have the original and a sequel to the Kennedy album, a Reagan-era version, and this. Probably the most obscure take on this "first family" comedy is a couple of albums that poke fun at Nikita Kruschev, who was in charge of the Soviet Union in the early 1960s. I'll have to get these all out and do a post on them all together.