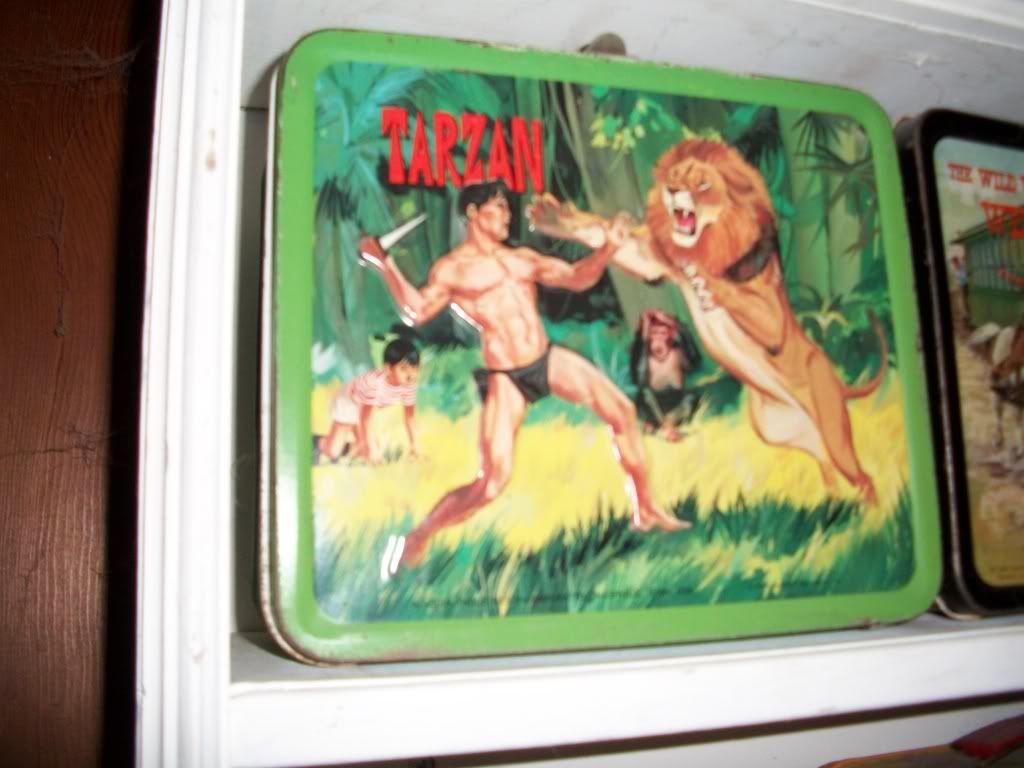 I got back into collecting baseball and football cards in the late 1980s but eventually lost interest in those when I started collecting old lunchboxes. For several years I was a dyed-in-the-wool boxaholic. I still have many of the ones I picked up on display in our basement, but I don't buy them very often any more ([after all, you can only stretch hobby dollars so far ;-).
I have managed to re-acquire the boxes I had as a kid: Tarzan, Rat Patrol, and Laugh-In.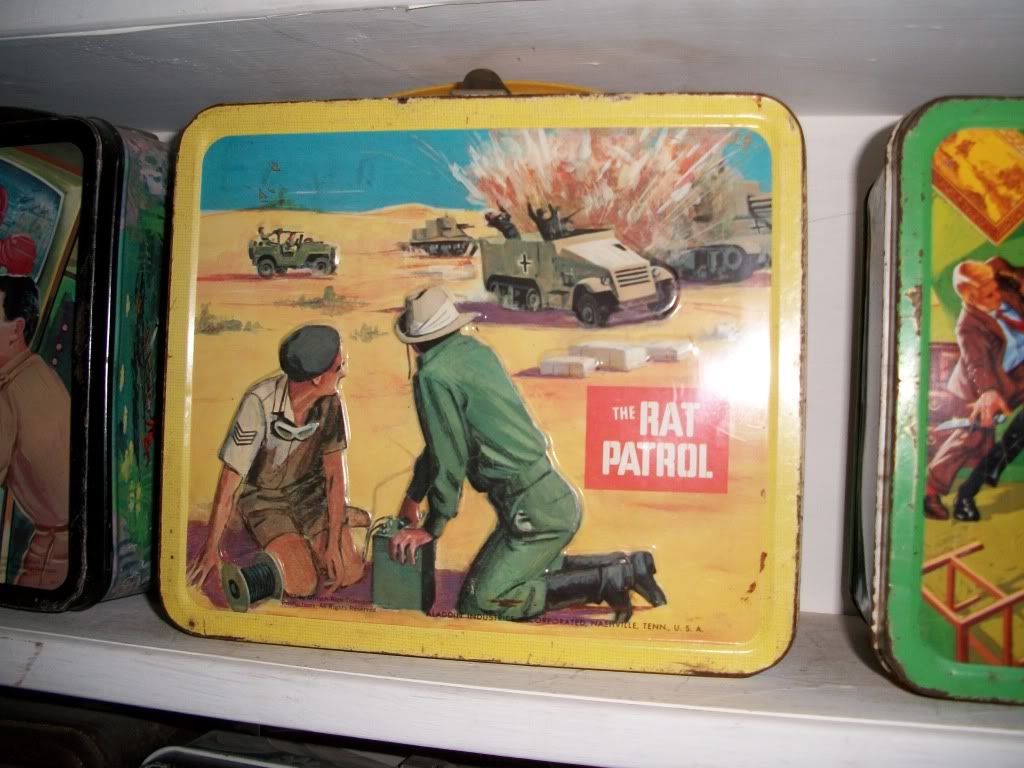 Many of the boxes I picked up came in a single trade I made with a guy who gladly took many of my boyhood baseball cards that I had never let my Mom toss out. When we made the trade around 1992, I drove about 80 miles to meet the guy half way. I barely got all 110 boxes shoved into our Honda Accord for the return trip! Shifting the manual tranny was a challenge, and visibility was too with cardboard boxes stacked everywhere, but I managed. The rest of my boxes came via ebay, flea markets, antique stores and other auctions. I found over the years that a lot of collectors strive to find mint, untouched boxes -- for me, I prefer the boxes that got used and loved but are still in presentable shape.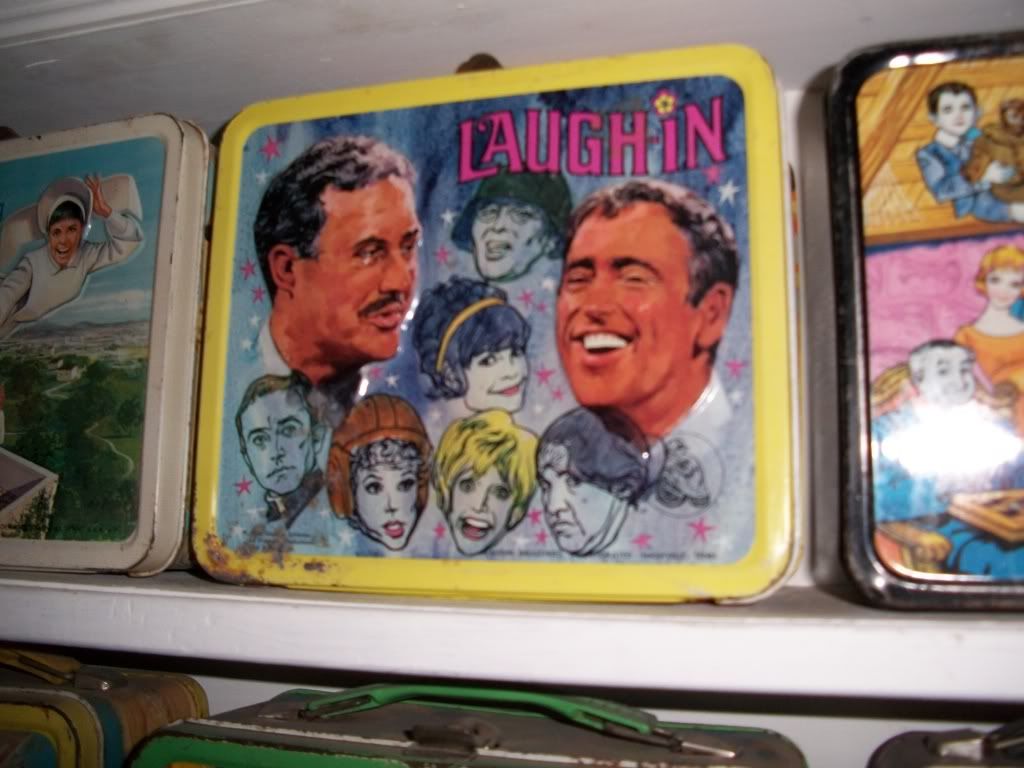 The market for these old boxes has gone up and down a lot. About six years ago, I sold off most of my dome-top boxes and used the money for my old car hobby. The remainder of my collection is based mostly around 1950s and 60s boxes, with most relating to old TV shows. I'll showcase some of my other lunchboxes in future posts.
How about you? Boxaholic? Carry one as a purse? Do you still have the box you carried to school? Were you one of those poor, uncared-for plaid box carriers? Any stories of great finds? I have some others I'll tell one of these days.