I went to one estate sale this weekend, and while most of the stuff was not mid century or even relatively cool, I made an impulse buy in the kitchen.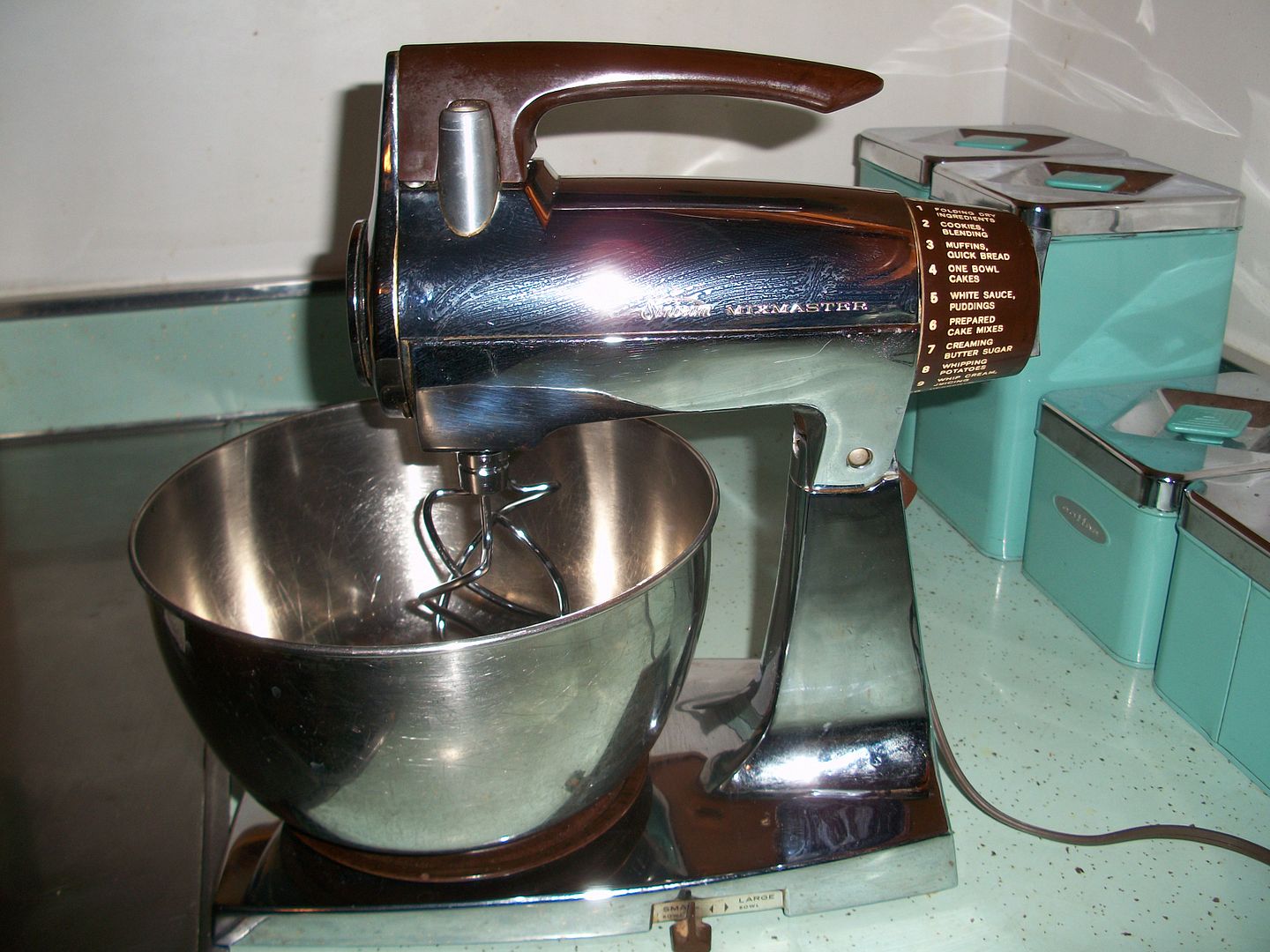 I see these pretty frequently, but they're usually priced at the point where I look at the flaws and decide to pass. This time, the price was just too good to pass up.
She Who Must Be Obeyed recently said she'd like to get a nice new mixer, and I'm probably going to spring for one eventually, because you always want to keep the primary cook happy!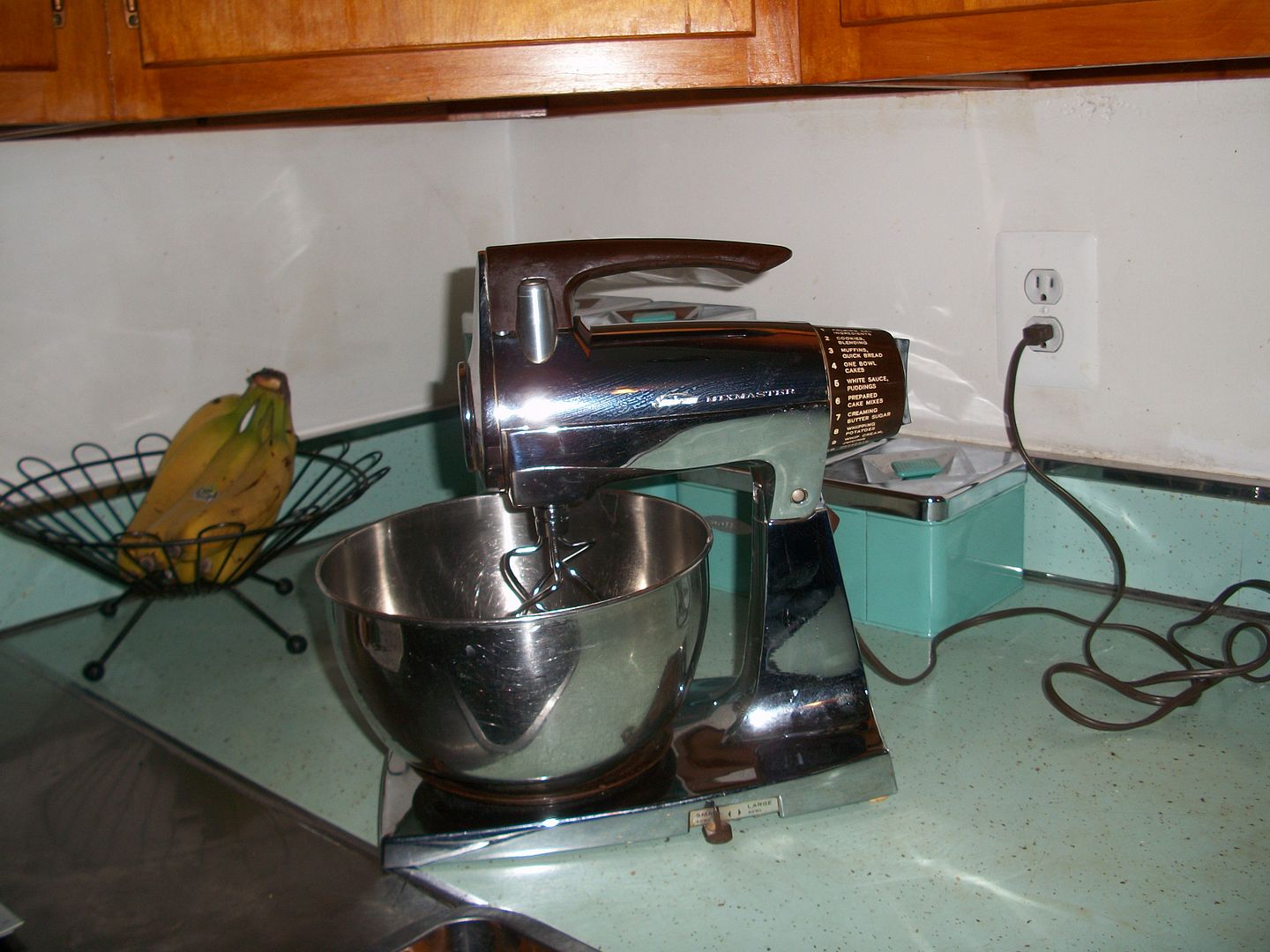 But she wasn't unhappy to find this on the kitchen counter when she got home Friday. Especially after I left the $10 price tag on it. All of the 12 speeds work, and it came with two bowls and the dough hooks, but not the standard mixer hooks. I found plenty of replacement hooks on "that auction site", so I ordered a pair.