I was lucky enough to win one of the very limited number of Fez-wearing flamingos that Amber gave away last month on her blog
I HEART EVERYTHING
.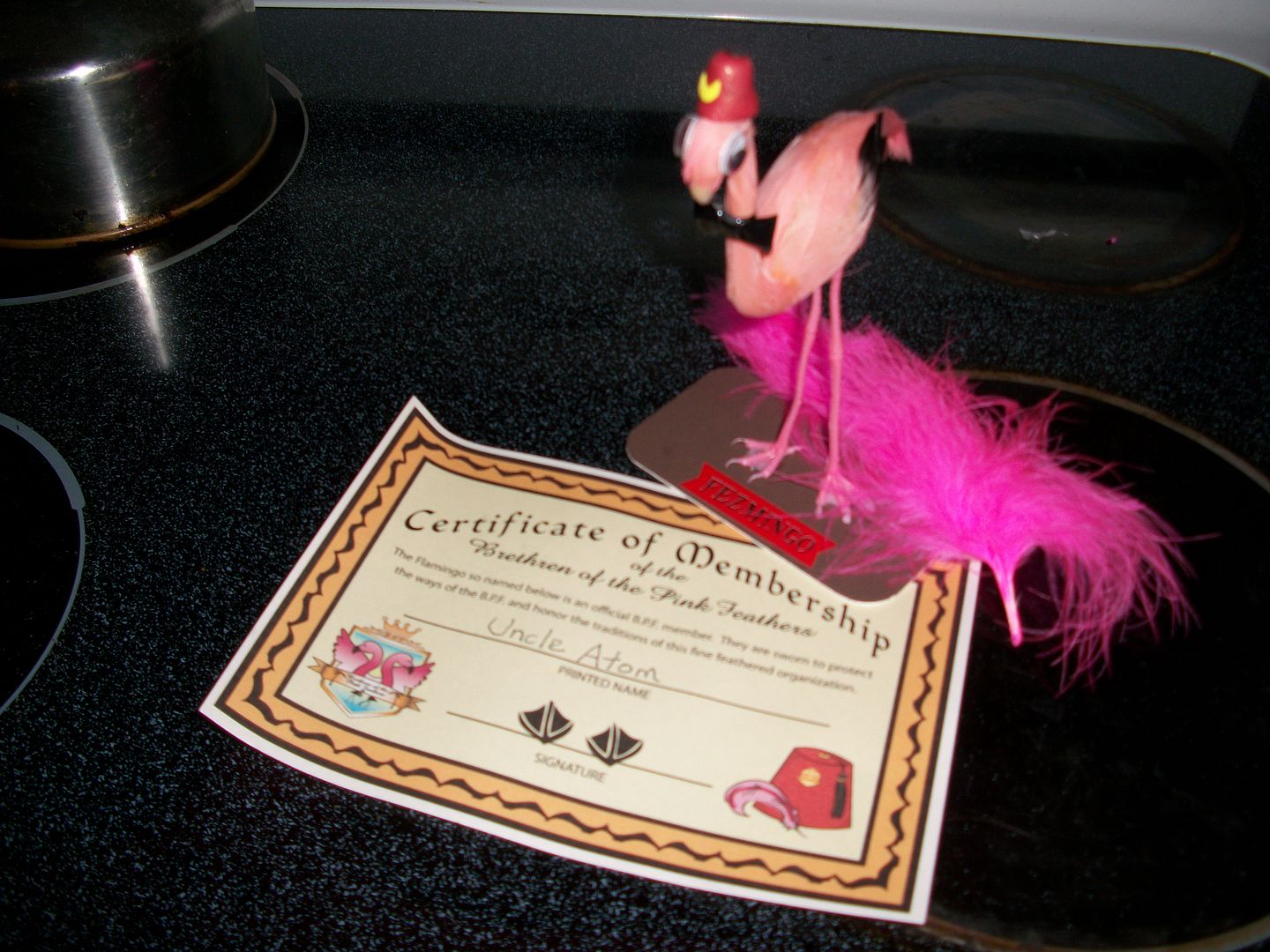 And here he is in his new resting place...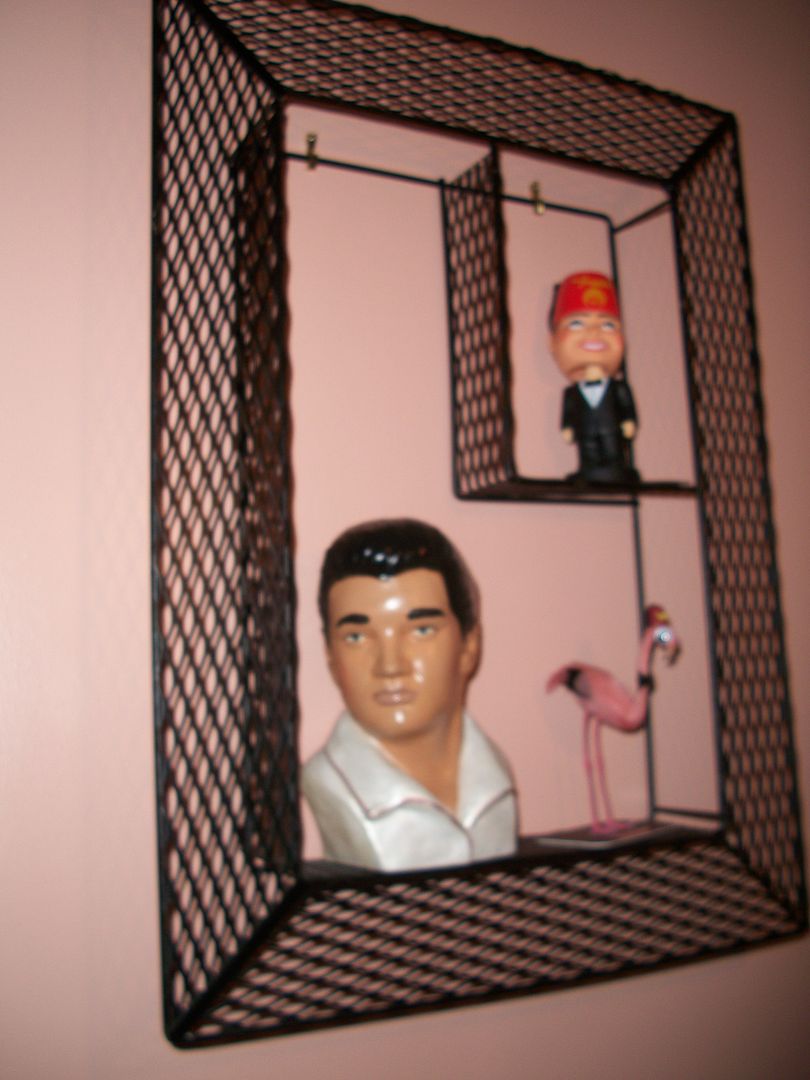 I had started this post a while ago and never finished it, so here's a very belated thanks to Amber!
But there's more!
A couple weeks ago I repainted our flamingo plant stand.
So today I stopped at an estate sale, and found....
a fez! It didn't fit me, was kinda small, but it was only $2, so now I have it on the flamingo plant stand, which brings the population of fezmingos at the Uncle Atom crib to TWO.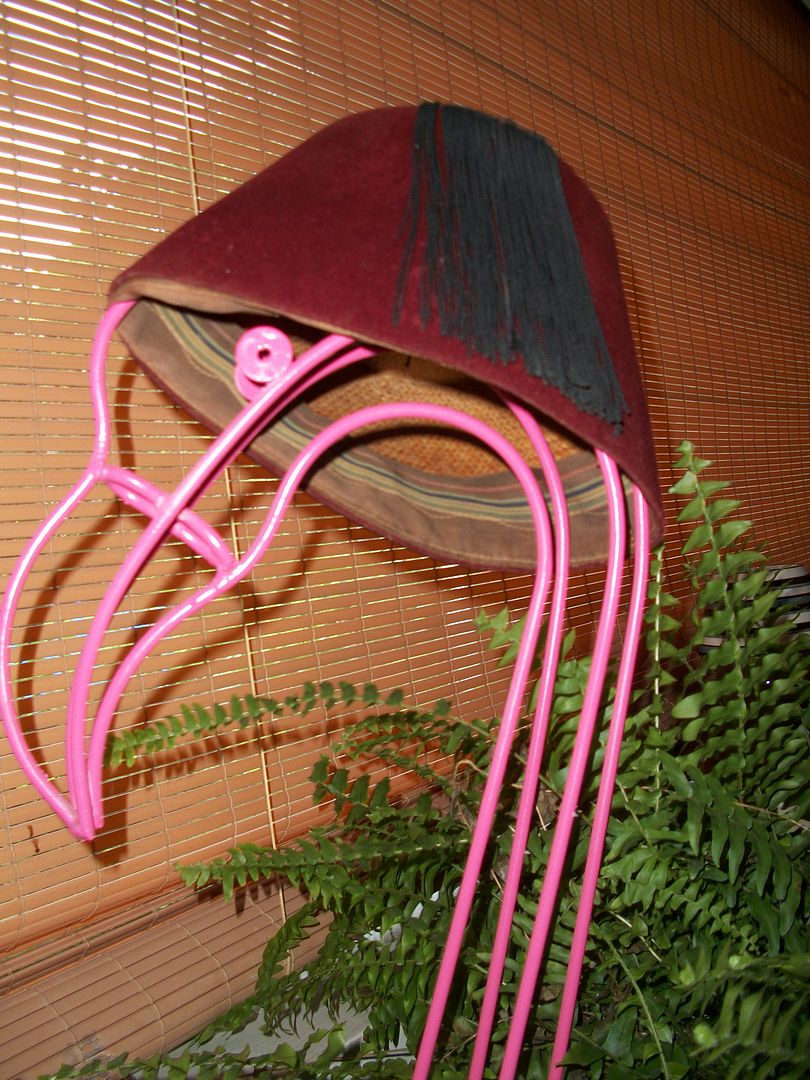 One more and it's an official collection!