At age six, I already knew I would be an international double nought spy when I grew up.
(I had eliminated the superhero career track -- Batman already had Robin, and unfortunately I never got bitten by an atomic spider or was born with any superpowers - unless you consider an eye for mid century atomic stuff a true superpower. Some of us do!)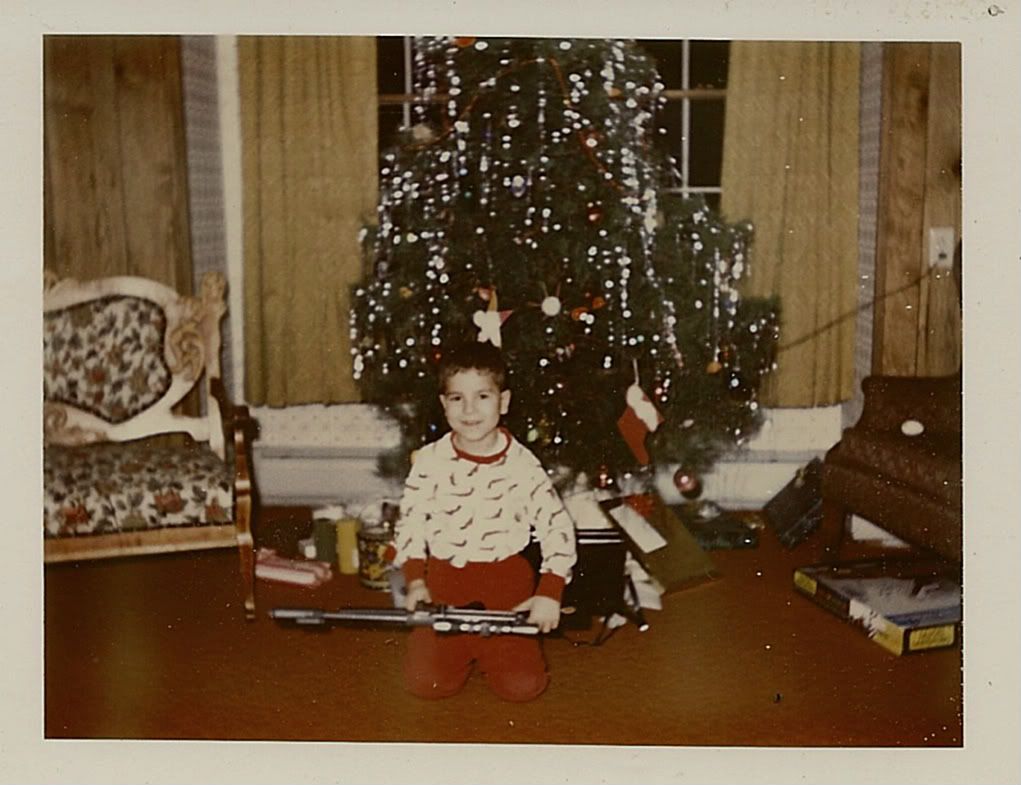 Spy gun Christmas present! Look out evildoer badguys!!
Anyway, my only remaining career question was whether I would work for U.N.C.L.E, CONTROL, Her Majesty's Secret Service, or some hush hush operation so secret it didn't have a name!
Well, that career track never worked out either, at least not as far as you are aware... ;-D
So instead of being a secret agent, I have to settle for living that life vicariously through old 007 movies. Sometimes I think I'd like to write a spy movie script.
So where am I going with this?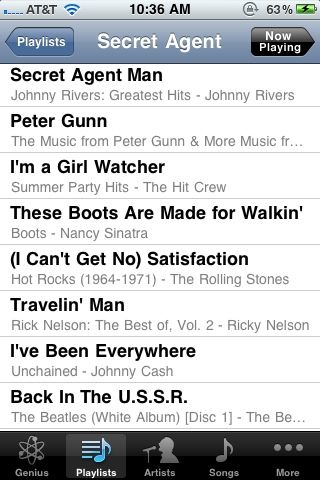 Well, I put together this iPhone playlist, and the more I listen to it and refine it, the more I think it would make a pretty cool soundtrack for the action- and love-packed scenes of a secret agent movie.
Did I leave out any mid century songs that you would put on this list? Should I make another one for the Roger Moore 1970s era secret agent soundtrack? Anyone else out there have a playlist with a theme like this? And by the way, who was your favorite secret agent?