The challenge over at
1950's Atomic Ranch House
is a good one. I don't collect vintage cosmetics or medicine chest items although I appreciate these things. Best I can do is offer up this old First Aid Autokit I picked up somewhere for a buck or two.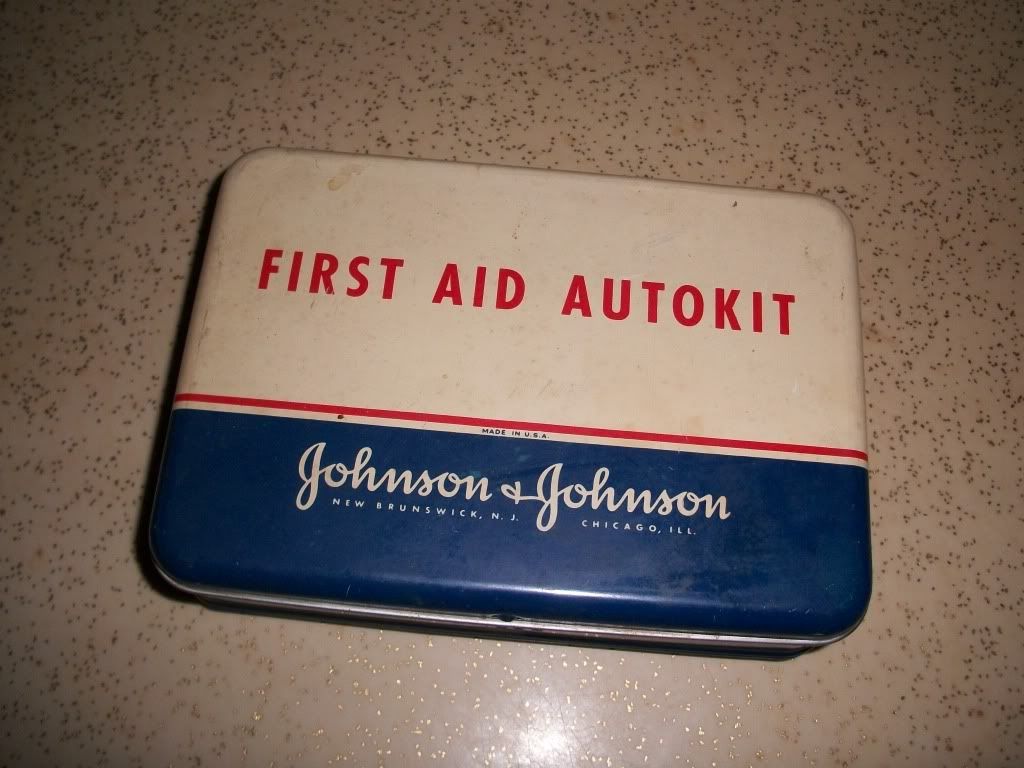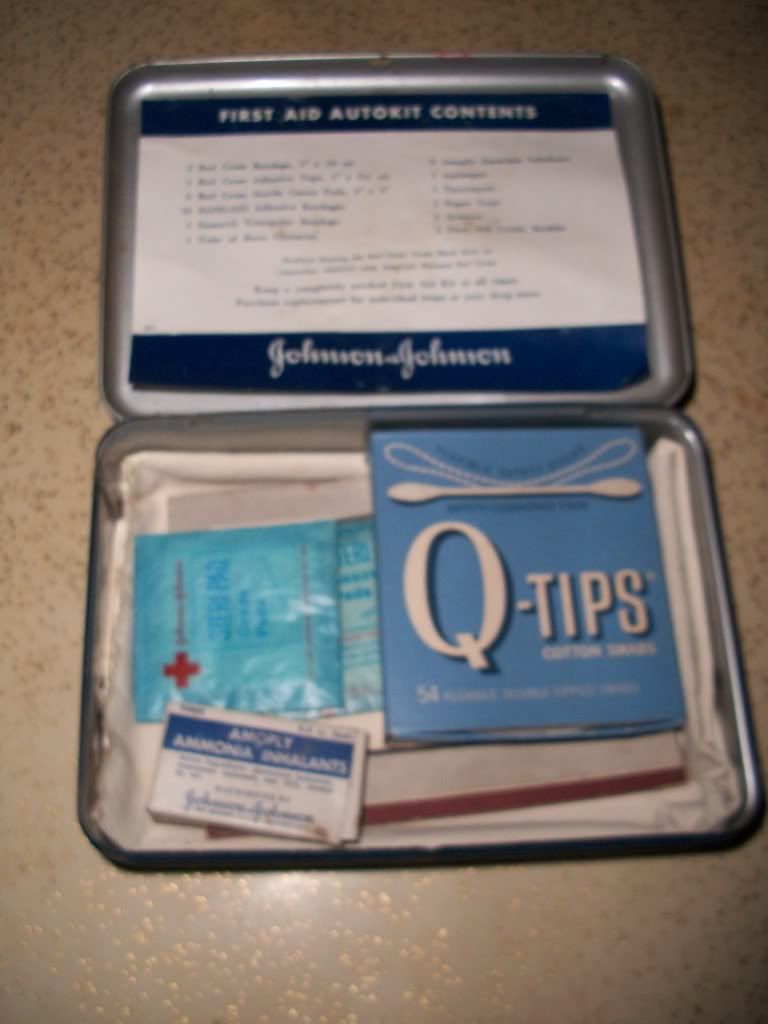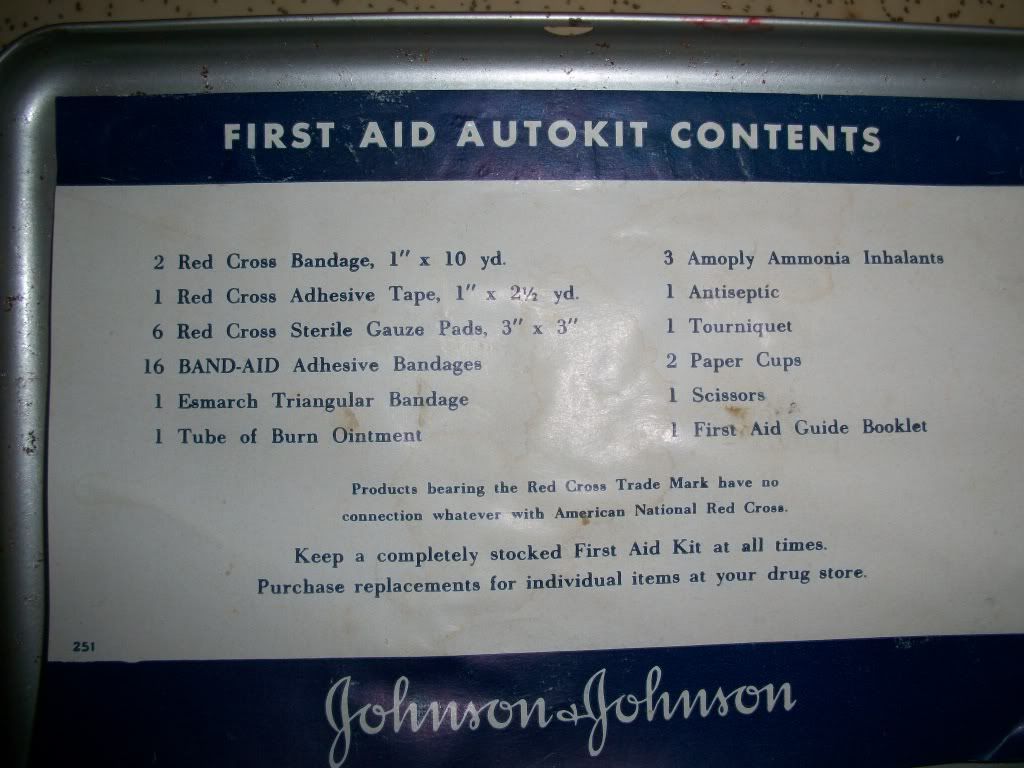 Here's a handy inventory to tell me what items I should try to find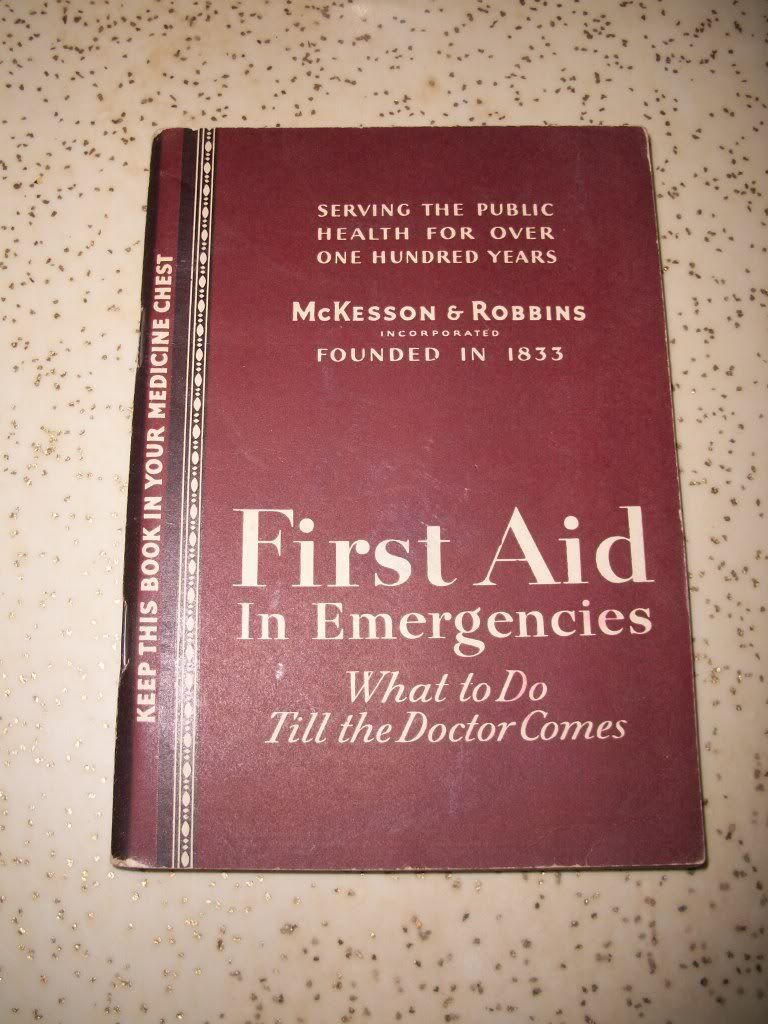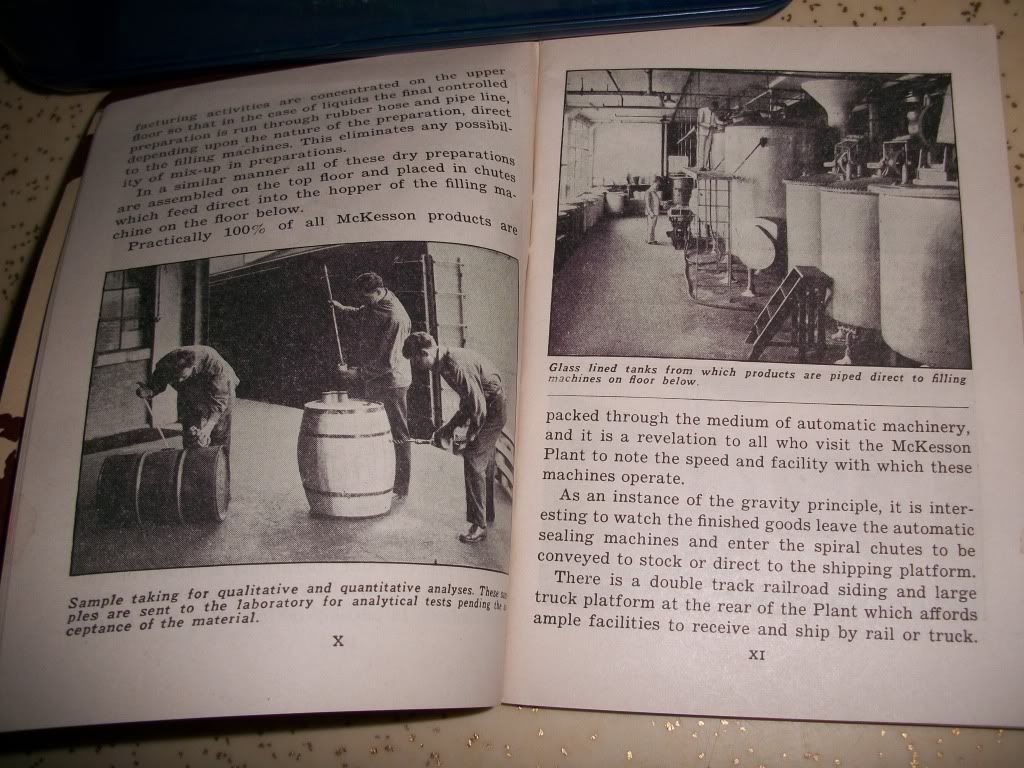 Slim pickings here - guess I need to add some fresh ones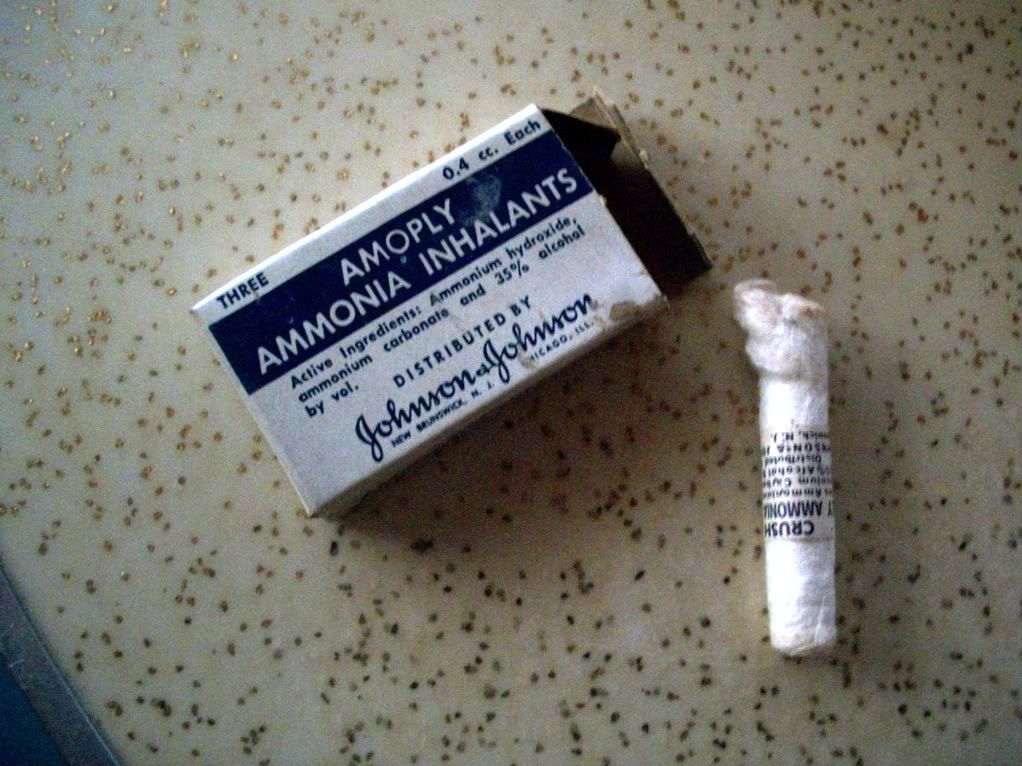 I wonder what the expiration date should be on an ammonia ampule?