OK, so here's the deal with the auction I went to today. I pretty much knew it didn't have any mid century furniture, but from reading the ad I figured I might find some miscellaneous cool stuff. While I didn't buy anything there, there were a few things I figured were worth photographing, so here they are.
Vintage Murray pedal car - sold for $80. That was probably a decent price, but not a steal so I passed. This and a couple of tractor pedal cars were offered separately. They also sold a couple of other pedal cars that looked like reproductions.
Doll stroller with atomic graphics. It was in good shape, sold for $20.
The stuff that kept me hanging around was a collection of tin litho toys, including tops, jack-in-the-boxes (14 all sold to one bidder for $25 each) and vintage sand pails. There were also a bunch of Fisher Price pull toys, including a few Disney items. I figured I might score a few of the pull toys and re-sell them, but there were one or two collectors and at least three people who looked like weekend antique mall booth owners, so the bidding went higher than I was willing to lay out for an un-guaranteed profit at some later date.
I liked the FP Huck Hound xylophone pull toy. I don't know what it went for, because I left before that was going to come up.
FP Mickey Choo Choo was missing a wheel, but the Donald Duck version was complete.
This vintage tractor ran well, but I have no need for it. Sold at $600, that was a heckuva deal for someone.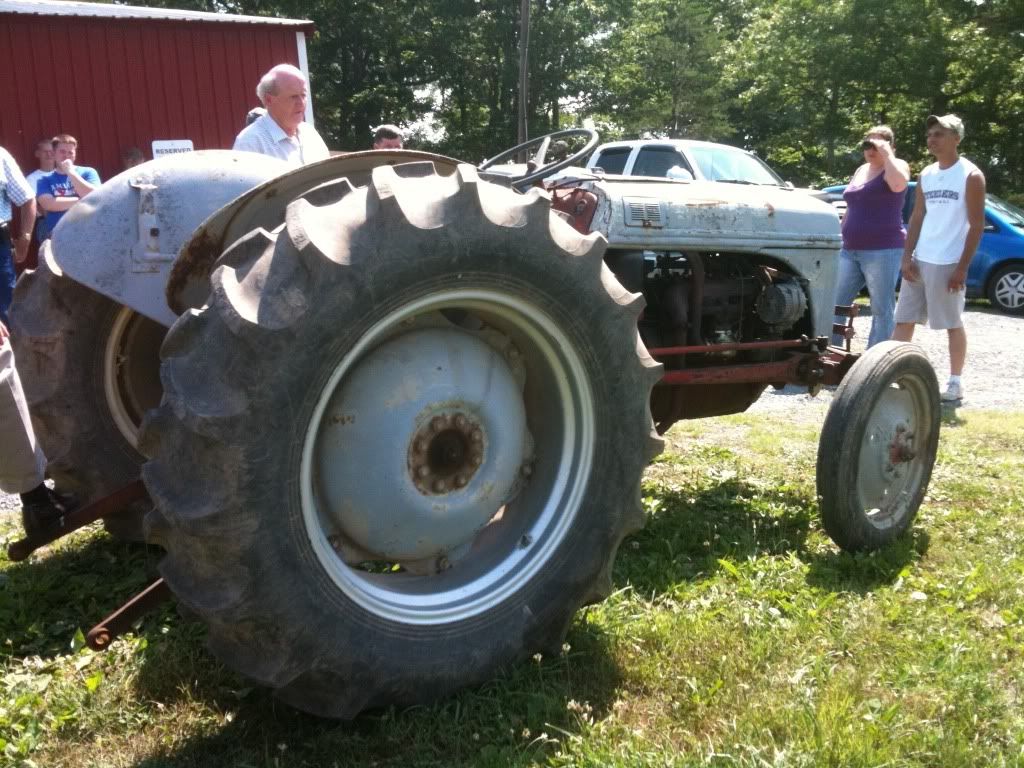 Most of the rest of the stuff there I had no interest in, but I have one item I was really tempted to bid on.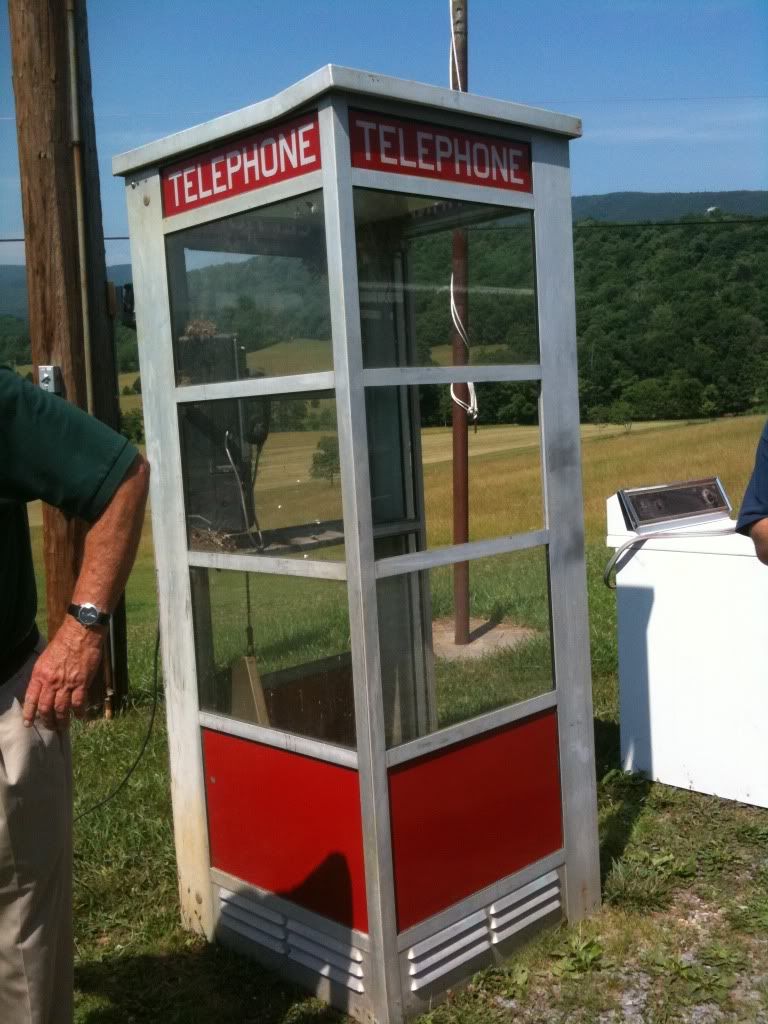 There were just too many reasons to pas this up. Sold for $80!
So, there you have it. I only spent about 4 hours there, so not a totally wasted day.