Nearly all of the ceiling lights in our home looked original when we moved in, except for lights in the dining room and the entry, which had these. I didn't like them, so started looking for replacements.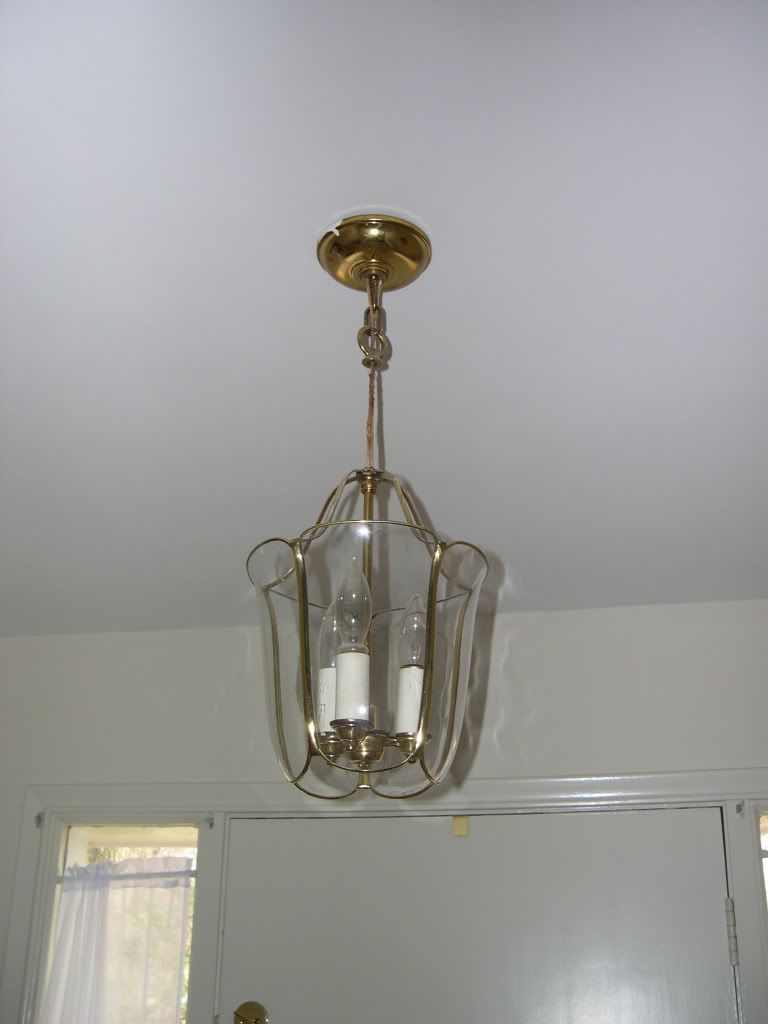 Within a few months I had scored these great sputnik lamps for a fairly good price.
The ceiling lights in the basement were original but they were not what I wanted, plus they flickered a lot (I suspected the wiring in the lamps). I found another pair, shown here, and finally got around to taking down the old lights and installing the new ones.
The hard wiring in the ceiling was pretty good but I did use additional electrical tape around the wires to ensure that there weren't any exposed bare wires. These lights look a lot better than the old ones.